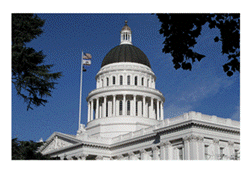 Late Friday, Governor Gavin Newsom signed legislation that mandates the addition of up to 80 hours of employer-paid COVID-19 sick leave retroactive to January 1, 2021. The new law applies to employees who work for a public or private employer with more than 25 employees.
Upon signing the legislation into law, Governor Newsom said, "Even as case rates and hospitalizations decline and vaccinations ramp up, we can't let our guard down and must do all we can to stop this virus from spreading."
The California Chamber of Commerce and a coalition of more than 110 allied groups, strongly opposed the proposal. The coalition expressed concerns about costs on employers, administrative burdens, potential liability for unanticipated errors and claims under the Private Attorney General Act (PAGA).
The new law goes into effect on March 29, 2021.
The most important thing employers need to be aware of with respect to this new mandate is that this new bucket of 80 hours of leave is in addition to any leave an employee took in 2020 under the federal Families First Coronavirus Response Act or AB 1867 and there are new qualifying reasons for the leave, including getting the vaccine and recovering from symptoms related to the vaccine.
The CalChamber will be providing additional compliance information about the new paid sick leave law through an upcoming podcast and additional materials available on the CalChamber website and the COVID-19 resource page.