A View from Ireland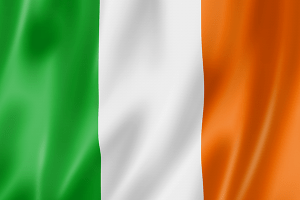 The following answers to questions posed by the California Chamber of Commerce are from Robert O'Driscoll, Consul General of Ireland in San Francisco, and Orla Keane, Consul General of Ireland in Los Angeles.
California-Ireland Relations
Please describe your thoughts on the unique relationship between Ireland and California.
Ireland and California have a special relationship forged in our shared past and driven today by vibrant trade, research and investment connections that are creating prosperity in Ireland and in communities across California.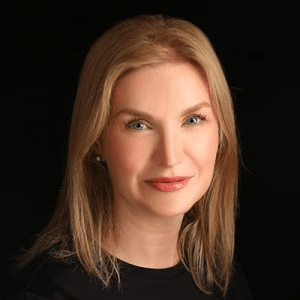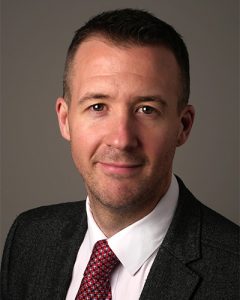 Some 2.5 million Californians claim Irish heritage — which makes the Golden State the "greenest" in the USA. In the 1850s, when the seeds of giant redwood trees from Northern California were first carried across the Atlantic to be planted in Irish soil, traveling in the opposite direction were the Irish ancestors of Californians who now celebrate their Irish heritage each year on St. Patrick's Day. Ever since those early days in the mists of history, the connections between Ireland and California have been strong and have continued to develop and flourish.
Today, we have an economic relationship built on shared values and mutual benefit. Ireland and California are open economies with a deep commitment to sustainability, innovation and international trade on a level playing field.
Ireland and California share a pioneering spirit, one that has driven our economies from the geographic frontiers of our respective continents to the heart of global innovation. Companies in both California and Ireland recognize each other as the most competitive base from which to do business in each other's wider market (American and European).
More than 300 Irish companies are active across California, and more than 160 of those companies have permanent offices in the state across more than 200 locations. On average, an Irish company opens an office in California every three to four weeks, a trend which has been sustained throughout the pandemic.
Investment in Ireland from California-based companies also plays a major role in our economy, with West Coast companies choosing to locate in Ireland as they grow internationally. Today, these companies employ more than 50,000 people in Ireland, with a new West Coast company establishing an operation in Ireland on average every two weeks.
The depth of the business relationship drives a strong trading relationship, with California exports to Ireland amounting to over $1 billion annually, sustaining jobs across the Golden State.
We realize that like all relationships, the investment of time and resources is critical to the continued success of our partnership. Through our "Global Ireland 2025" strategic goals to grow Ireland's footprint around the world, Ireland has opened a new Consulate General in Los Angeles in September 2019 and will open a new flagship "Ireland House" office in San Francisco later this year, integrating our diplomatic and trade promotion functions.
These investments, along with additional resources aimed at research collaboration and the creative industries, and added to our existing investment promotion offices in Mountain View and Irvine, point to our tangible commitment to build further on our already-strong economic relationship.
COVID-19 Impact
As countries all over the world feel the pandemic, what is the economic impact of COVID-19 on Ireland?
Ireland entered this period in a position of economic strength, with gross domestic product (GDP) growth of 5.6% recorded in 2019, a jobs market nearing full employment and a stable fiscal position, with budget surpluses recorded in recent years. This has enabled Ireland to absorb some of the shock of the pandemic. Knowledge-intensive and export-oriented sectors have proven resilient and it is possible that Ireland may be the only economy in Europe to record positive GDP growth in 2020.
Nevertheless, the pandemic has had a severe impact on the Irish economy and public finances. Over the course of the last 12 months, Ireland has joined countries around the world in taking unprecedented steps in fiscal and monetary policy to protect public health, jobs and incomes.
The Irish government has committed the equivalent of 19% of national income (approximately $45 billion) in COVID-related supports, including $240 million to Irish companies to help stabilize their operations and give them the opportunity to pivot into new markets. As a committed member of the European Union, Ireland has actively supported essential action at EU level, including the establishment of a $2.1 trillion Recovery and Resilience Fund.
We are currently in a significant phase of our response to COVID-19. As we continue to make advances in getting our population vaccinated, we are also preparing for the post-COVID world. We are encouraged by the global openness to cooperate in addressing our shared challenges and opportunities.
Challenges/Opportunities
What are the challenges and opportunities facing Ireland?
We live in a time of great societal and economic change. Building back better upon a bedrock of research, innovation and science will spur economic and social recovery from the pandemic and help us transition to a green, digital, knowledge-based economy that delivers for everyone.
Once the pandemic has passed, a "new normal" for both businesses and consumers will emerge. Businesses have begun to sharpen their focus, not only on the bottom line, but on the well-being of their employees. The Irish government will play a key role in delivering ambitious and supportive policies.
Ireland's Industry 4.0 Strategy 2020–2025 focuses on developing a competitive, innovation-driven manufacturing hub at the frontier of the fourth industrial revolution, and at the forefront of Industry 4.0 development and adoption.
The National Remote Work Strategy, published in January 2021, will ensure that the benefits of remote work become a permanent feature of the Irish workplace in a way that maximizes economic, social and environmental benefit.
Through Ireland's National Economic Plan, we are committed to creating the right environment for new jobs through increased competitiveness, supported by the enormous strength and potential of our international economic connections.
There are tremendous opportunities for California and Ireland to further deepen our economic partnership. Ireland, as a committed member at the heart of the European Union, plays an integral part of the EU's Green New Deal, including an ambitious target to be climate neutral by 2050. Europe already has the most liquid green bond market in the world, with issuance last year totaling over $150 billion, according to the Climate Bonds Initiative.
Both Ireland and California put our citizens at the center of the digital economy. The General Data Protection Regulation in Europe and the California Consumer Privacy Act show that we are aligned in making transparency and management of data privacy and security a competitive imperative.
The EU and the U.S. together constitute the most dynamic economic space on the planet and a pillar of global growth. The combined output of the EU and U.S. economies accounts for one-third of total global GDP, one-third of total trade, and 60% of all inward and outward investment — all responsible for generating millions of jobs in both economies.
A strong transatlantic economy can help drive our economic recovery. Ireland and California can shape the future of the transatlantic economy post-pandemic. We look forward to a green-and-gold recovery.
Staff Contact: Susanne T. Stirling