Leveraging existing programs is central to the administration's strategy for improving California's global trade competitiveness, according to the recently named senior international adviser at the Governor's Office of Business and Economic Development (GO-Biz). Bud
[...]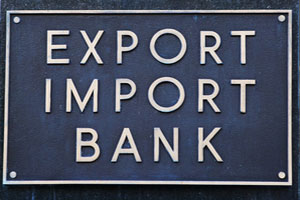 The California Chamber of Commerce is urging members to ask California's Congressional Delegation to reauthorize the Export-Import Bank. As Congress returns to Washington, DC after their August recess, the Ex-Im Bank charter is set
[...]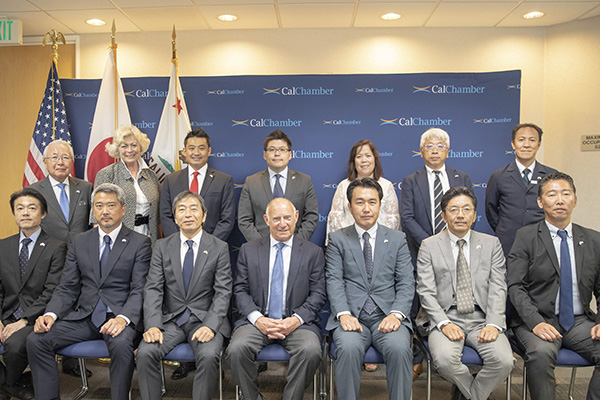 An annual meeting between the California Chamber of Commerce and Japan business leaders highlighted California's continuing interdependence with one of its largest trade and investment partners. Leading the Japanese business delegation were Kiichi Nakajima,
[...]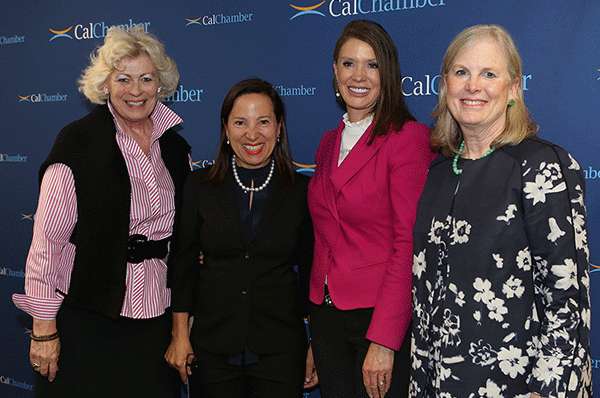 California's top issues, including tourism's impact on the state, and federal initiatives to facilitate Indo-Pacific trade took center stage at the California Chamber of Commerce International Forum this year. The May 22 forum, moderated
[...]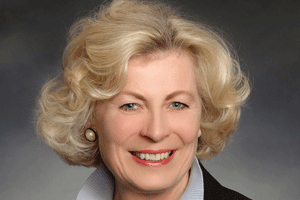 With trade being a top tier national issue, the California Chamber of Commerce continues to communicate its international trade priorities to secure a national free trade agenda. Such an agenda is in keeping with
[...]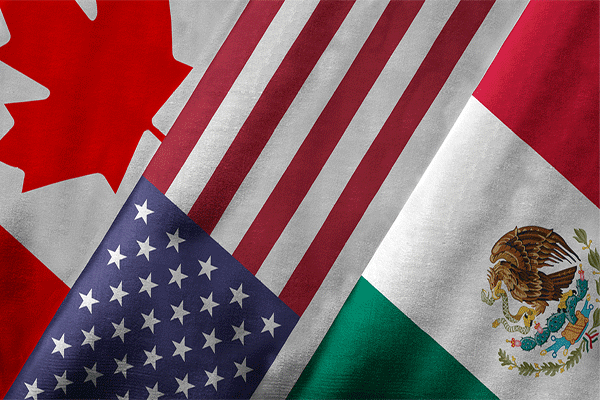 The California Chamber of Commerce reminded the state's representatives in Congress this week of the importance of the pending U.S.-Mexico-Canada Agreement (USMCA) to the U.S. and California economies. The CalChamber continues to urge all
[...]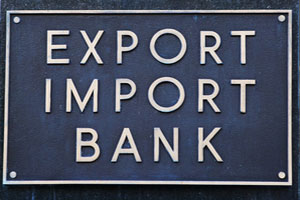 In a bipartisan vote last week, the U.S. Senate confirmed three members for the Export-Import Bank Board of Directors to restore the export credit agency to full financing capacity. The three members, confirmed by
[...]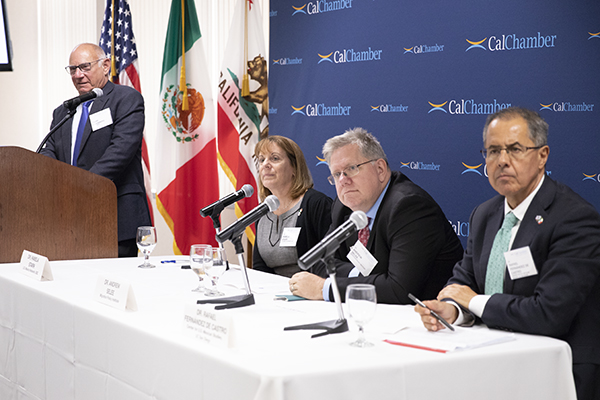 An international luncheon forum at the California Chamber of Commerce provided historical context and insights into the U.S. and California relationship with Mexico. The Automobile Club of Southern California, a CalChamber member, was the
[...]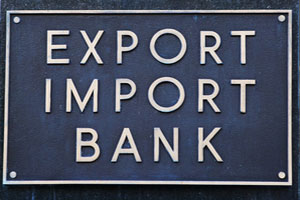 The California Chamber of Commerce is urging members to ask California's two U.S. senators to support restoring a quorum to the Export-Import Bank. On Thursday, May 2, Senate Majority Leader Mitch McConnell filed cloture
[...]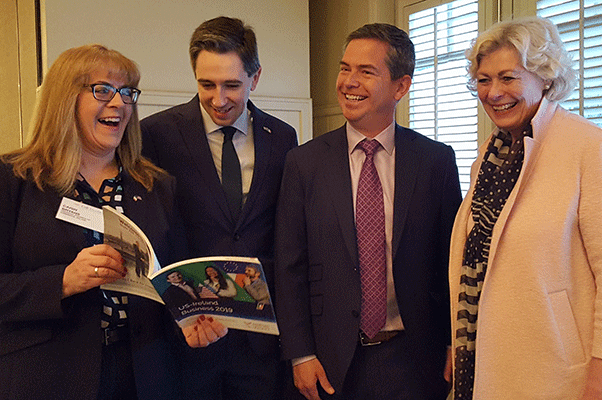 The strong trade and investment links between Ireland and the United States, as well as California, were celebrated last week at a California Chamber of Commerce breakfast held in conjunction with CalChamber Board events.
[...]
The U.S. Department of Commerce now has 2018 trade statistics available through the International Trade Administration's (ITA) "Trade Stats Express." In 2018, California exported $178.4 billion to 230 foreign economies, up from $172 billion
[...]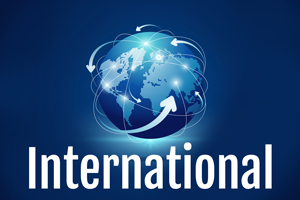 The Office of the United States Trade Representative has released the 2019 Trade Policy Agenda and 2018 Annual Report of the President of the United States on the Trade Agreements Program, outlining five major
[...]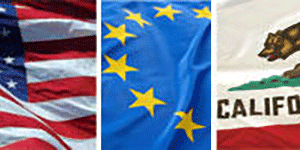 The European Union, currently a 28-nation bloc, is the single largest foreign investor in the United States, with $2.37 trillion in foreign direct investment, according to a recent study by the EU Delegation to
[...]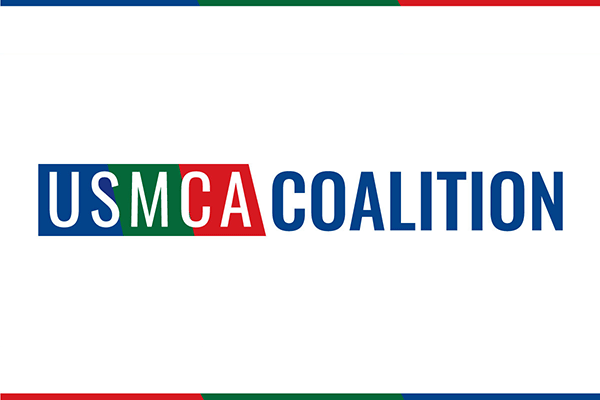 The California Chamber of Commerce has joined more than 200 companies and associations in launching the USMCA Coalition, which will advocate congressional approval of the United States-Mexico-Canada Agreement. The coalition includes a diverse group
[...]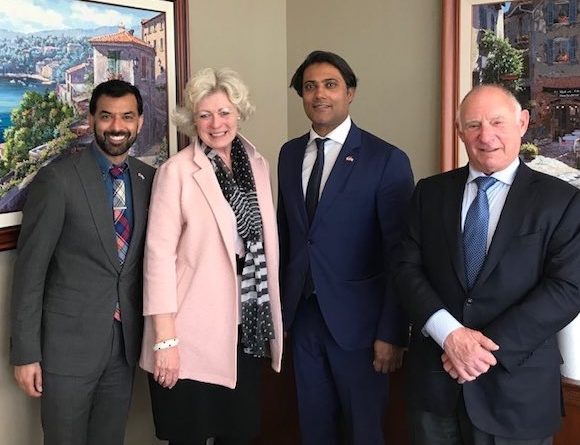 The United States-Mexico-Canada Agreement (USMCA) underscores a renewed understating among the USMCA parties on the importance of our mutual trading relationships, everyone agreed yesterday at an international luncheon at the California Chamber of Commerce
[...]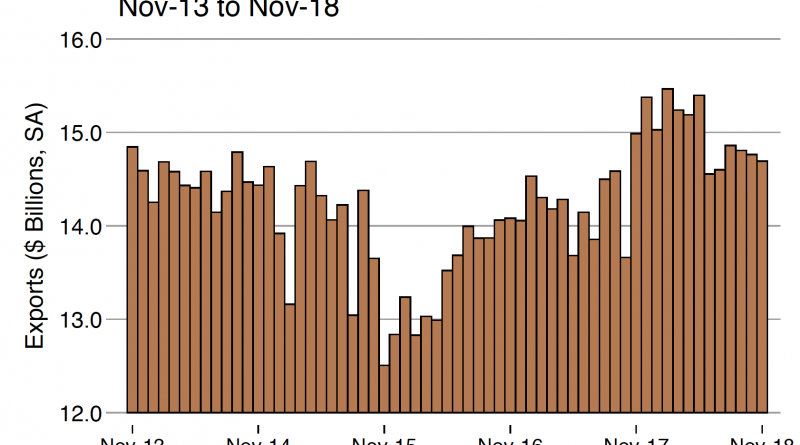 For the first time in more than a year, California's merchandise export trade fell in November, according to Beacon Economics' analysis of U.S. trade statistics recently released the U.S. Census Bureau following a lengthy
[...]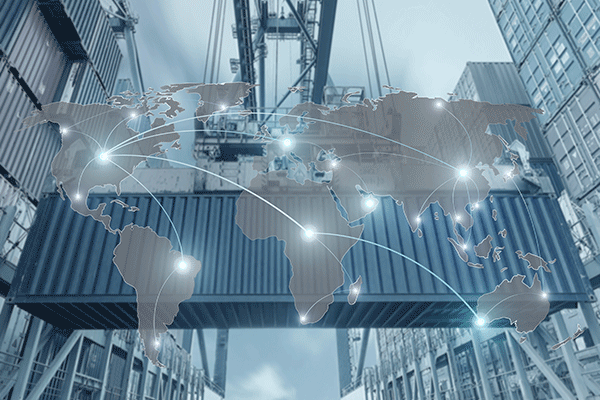 The Office of the United States Trade Representative (USTR) is accepting nominations for new members to serve on its agricultural trade advisory committees. Nominations received by Friday, March 1, 2019, will be considered for
[...]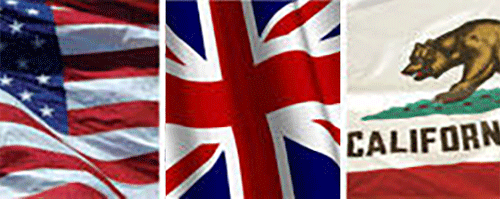 To develop U.S. negotiating positions, the Office of the U.S. Trade Representative (USTR) held a public hearing yesterday regarding a proposed United States-United Kingdom Trade Agreement, including U.S. interests and priorities. The hearing was
[...]
The Netherlands looks ahead to changing trade relations in Europe as the United Kingdom is leaving the European Union, the Dutch Consul General explained to a California Chamber of Commerce gathering last week. Gerbert
[...]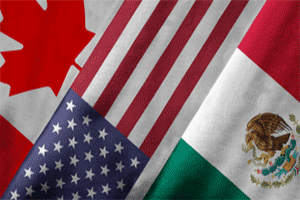 On November 30, President Donald J. Trump, Mexican President Enrique Peña Nieto, and Canadian Prime Minister Justin Trudeau signed the new United States-Mexico-Canada Agreement (USMCA). President Trump called the new USMCA the "most modern,
[...]