A View from Australia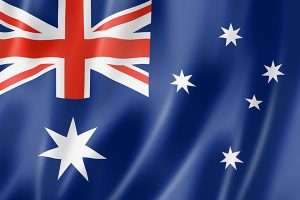 The following answers to questions posed by the California Chamber of Commerce are from Ambassador Jane Duke, consul general at the Australian Consulate General in Los Angeles, and Consul General Nick Nichles of the Australian Consulate General in San Francisco.
Australia-California Relations
Please describe your thoughts on the unique relationship between Australia and California.
Australia has no more important strategic and economic partner than the United States. Our relationship is underpinned by common values and deep historical and cultural bonds. As Alliance partners, we work together to shape an Indo-Pacific region that is open, inclusive, prosperous and rules-based.
With the United States' biggest economy and population, California plays a particularly important role in our relationship. In fact, Australia has two Consulates General in California—one in San Francisco and one in Los Angeles.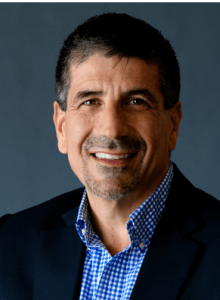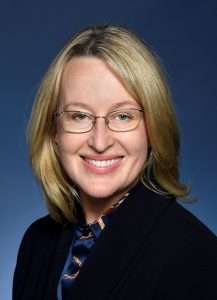 Today, tens of thousands of Australians are residents in California, and in a usual year, hundreds of thousands would visit for business or as tourists.
Our state legislatures and leaders from our major cities enjoy close relationships, and Australian and California educational institutions and universities share an extensive number of partnerships.
This is not a new phenomenon — people-to-people links between Australia and California stretch back to the gold rushes of the mid-19th century.
With a common language, similar legal system, and shared entrepreneurial spirit, more than 400 innovative, creative and traditional Australian businesses operate today in California, employing over 15,000 Californians. And investment by Californian businesses in Australia is always welcomed.
Impact of COVID-19
As countries all over the world feel the pandemic, what is the economic impact of COVID-19 on Australia?
The COVID-19 pandemic has had a profound impact on Australia's health system, community and economy. Yet Australia entered the COVID-19 pandemic from a position of economic and fiscal strength.
While the Australian economy is now in its first recession in 29 years, it is expected to contract by 3.75% in 2020, avoiding what has been seen in some other, more affected markets.
The relatively muted impact on the Australian economy is due to success in containing spread of the virus as well as the unprecedented scale of Australia's fiscal, monetary and regulatory response.
Quick regulatory action helped keep the total number of COVID-19 cases in Australia to below 28,000 (to the end of October 2020). To manage the effects on the economy, temporary and targeted support has replaced lost incomes, helped workers remain connected to employment, and supported business confidence.
Australia's economic recovery plan is focused on growing the economy so Australia can create jobs, increase economic resilience and create a more competitive and income-generating economy.
Australia has an abundance of unique experiences to offer tourists, and to support that sector, and the 1 in 13 jobs that rely on tourism, Australia has provided billions of dollars in economic support to internationally dependent tourism regions and businesses.
Australia's supply chains have held up well during the pandemic, with most disruptions short and solved by the private sector. The most significant short-term disruptions were from restrictions on the movement of people, the collapse in global passenger flights and the associated fall in airfreight capacity.
In response, Australia provided temporary support to help keep international freight routes and flights operating for time-vital imports and exports.
Our experience has shown that an open, rules-based global trading system, and a free and open market-based trade and investment environment, are our best tools to promote resilient global supply chains and protect global prosperity.
U.S.-Australia Agreement
What does the U.S.-Australia Free Trade Agreement mean for Australia?
The U.S.-Australia Free Trade Agreement, or AUSFTA as we call it, means jobs and prosperity—not just for Australia, but for the United States too.
This year we are celebrating its 15th anniversary. This has given us the opportunity to reflect on the immense benefits it has generated for Australians and Americans.
Since AUSFTA came into force, two-way trade between our countries has doubled to US$67 billion, with U.S. exports making up about two-thirds of that amount.
Two-way investment has almost tripled to a monumental $US1.3 trillion, and today, U.S. companies employ 320,000 people in Australia, while Australian companies employ more than 150,000 people in the United States. It is estimated that U.S. exports to Australia support a further 300,000 American jobs.
The commitments we made in AUSFTA also provide long-term certainty for traders and investors. This certainty, which is at the heart of enduring prosperity, has been particularly important during this time of global economic upheaval. It has allowed us to be optimistic about the future.
Our partnership is only growing closer, with significant collaboration across a range of emerging sectors, including critical minerals, frontier, space and digital technologies. Recent achievements by Australian and U.S. companies to assist patients in each country during the pandemic further demonstrate the value of certainty created by AUSFTA.
AUSFTA is not only a key pillar of our economic relationship; it embodies the idea of our enduring partnership, our Mateship.
For over 100 years, Australian and American troops have served side-by-side in every major conflict—a symbol of our shared values and enduring military, economic and cultural alliance.
These shared values will underpin our growing partnership over the next 15 years and beyond.
Staff Contact: Susanne T. Stirling