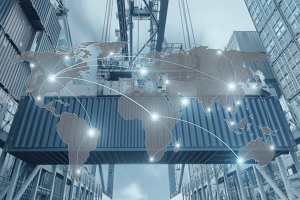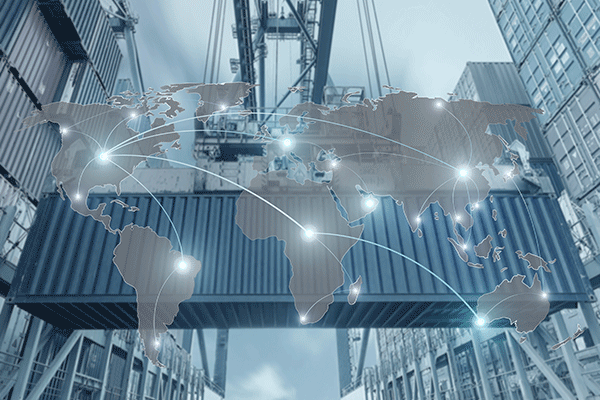 Below are excerpts from Beacon Economics' monthly California Trade Report, which analyzes data released by the U.S. Census Bureau's Foreign Trade Division and pinpoints important trends in the state's import/export industry. To read the entire report, visit https://beaconecon.com/publications/california-trade-report/.
California's export trade staged an impressive recovery in July despite the adverse economic impact of the COVID-19 pandemic and unfavorable tariffs overseas, according to Beacon Economics' analysis of U.S. trade statistics released September 3 by the U.S. Census Bureau.
In a month that saw overall U.S. merchandise exports decline by more than 15% from one year earlier, California businesses shipped a total of $13.487 billion in merchandise abroad in July, a nominal decline of just 0.4% from the $13.544 billion in exports the state recorded in July 2019. Shipments of manufactured products by California firms were down 5.7% to $8.386 billion from the $8.889 billion one year earlier. Similarly, exports of non-manufactured goods (chiefly the state's agricultural products and raw materials) were off by 5.1% to $1.474 billion from $1.554 billion. Fortunately, the state's export numbers were buoyed by a 17.0% jump in re-exports, to $3.627 billion from $3.101 billion.
"The trends we are seeing here reflect the broader recovery in the U.S. economy from the low point it hit in April," said Christopher Thornberg, founding partner of Beacon Economics. "Although we are still grappling with the economic effect of the pandemic, there has been a lot of mitigation as businesses and consumers have figured out how to operate in these extraordinary times."
California exports in July were also up 15.2% from June, when the state shipped just $11.797 billion in goods abroad. California accounted for 12.0% of all U.S. merchandise exports in July.
Over this year's seven months (January-July), California's $87.286 billion export trade is running 13.0% behind last year's $100.345 billion pace.
"July's trade numbers certainly represent an improvement after a string of sharp declines," said Beacon Economics' International Trade Advisor Jock O'Connell. "And, of course, the contrast with the 19.9% drop in July exports from Texas and the 16.8% decline from New York is particularly striking."
California Imports Edge Up
The U.S. Census Bureau reports that California was the state-of-destination for 18.2% of all U.S. merchandise imports in July, with a value of $36.478 billion. That was up 1.5% from the $35.936 billion in goods the state imported one year earlier. Manufactured imports in July totaled $34.148 billion, an increase of 6.9% from the $31.940 billion recorded in July 2019. Non-manufactured imports this July were valued at $2.331 billion, a drop of 41.7% from the $3.996 billion reported one year earlier.
Destinations
Economically challenged Mexico held on to its status as California's leading export destination, even though shipments south of the border sagged by 11.8% to $6.116 billion from $6.934 billion.
Canada regained its customary title as the state's second largest export market despite a 16.7% decline to $3.695 billion from $4.433 billion. California exports to third-place China declined by 15.0% to $3.443 from $4.050 billion one year earlier.
On the strength of an 18.4% surge in purchases of goods from California, South Korea overtook Japan to rank as the state's fourth largest export market, with shipments valued at $2.559 billion, up from $2.160 billion. Japan came next with imports of California goods totaling $2.331 billion, off by 23.7% from $3.055 billion one year earlier.
Regionally, California exports to the economies of East Asia fell 12.6% to $13.113 billion from $15.004 billion in the same period one year ago.
Meanwhile, California's exports to the now 27-nation European Union in the latest three-month period wilted, dropping 20.4% to $5.663 billion from $7.117 billion.
The Outlook
Although the improved export numbers in July are much welcomed, the challenges to California's exporters in the months ahead remain daunting even with a dollar that has grown steadily weaker since the spring….
Suppressing the COVID-19 pandemic is a necessary prelude to a robust economic recovery from this year's dive into recession. A promised vaccine later this year may boost confidence among investors and consumers and thus lead to improved economic conditions. But a vaccine's roll-out is likely to take months to yield the desired effect, even if no serious side-effects materialize.