The California Chamber of Commerce, the Pacific Northwest International Trade Association and the Washington Council on International Trade shared their support and principles for trade rebound this week in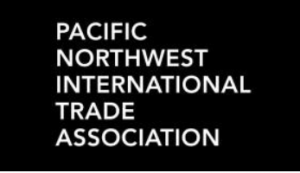 a joint letter to President Donald J. Trump with copies to U.S. Trade Representative Ambassador Robert Lighthizer, and the congressional delegations of California, Oregon and Washington.
As our economy slows, it is critical that we expand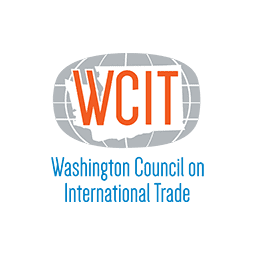 international trade and investment opportunities, promote market access for domestic products abroad, and eliminate disincentives that impede the global competitiveness of U.S businesses and farmers.
California, Oregon and Washington are highly trade reliant. As producers of a wide array of products—from apples, soft-white wheat and nuts, to planes, athletic footwear and software—the West Coast states are a trade powerhouse.
To fuel the economic recovery, the three organizations ask the administration to eliminate tariffs, as the Congressional Budget Office found that current tariffs will cost the average household $1,277 in 2020, offsetting the benefit of the recently distributed stimulus payments to individuals.
The letter emphasizes that the three organizations wholeheartedly support efforts to ensure China and other partners adhere to fair and transparent trade practices. The U.S. Trade Representative is currently considering a one-year extension of China tariff exclusions.
Nevertheless, the letter expresses concerns about the Buy America Executive Order under consideration. Although the pandemic has highlighted the importance of encouraging the reshoring of certain medical and pharmaceutical supply chains for national security purposes, now is not the time to make this shift. The organizations ask that the effort to enact the executive order be paused to allow enough time for firms to implement changes carefully, ensuring there will be no damage to the domestic industries.
Last, the three organizations ask the Trump administration and Congress to continue to advance bilateral, regional and multilateral trade agreements that are critical to consumers, workers, businesses, farmers and ranchers.
Specifically, the United States should:
Complete the implementation of the U.S.-Mexico-Canada Agreement (USMCA);
Ensure fulfillment of commitments under the "phase one" agreement with China and drive efforts toward a more robust and binding "phase two" agreement that establishes more transparent rules for commerce between the United States and Canada; and
Reinvigorate efforts to establish free trade agreements with partners that share our trade philosophy, including the European Union, the United Kingdom and Japan. Trade agreements ensure the United States continues to gain access to world markets, which will result in an improved economy and additional American jobs.
In closing the three organizations point out that there is a need to make it easier, not harder, for U.S. firms to export. The three priorities listed above are important ways that federal leaders can help our economy rebound from the current crisis and get Americans back to work.
Staff Contact: Susanne T. Stirling