Update:
More Than 200 Professionals Attend CalChamber
Symposium; Learn About Top Workplace Issues
November 12, 2019
Spaces are filling up quickly for the California Chamber of Commerce HR Symposium in Huntington Beach on November 8, 2019.
The symposium is a day-long event packed with top experts and key insiders covering hot HR compliance topics ranging from hiring in a competitive market to emerging workplace issues and investigations related to the #MeToo movement.
Lunch Speaker: Stewart Knox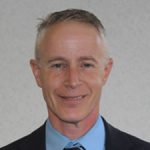 The lunch keynote speaker will be Stewart Knox, undersecretary of the California Labor and Workforce Development Agency. The agency oversees employment and benefit programs for workers and businesses, enforces labor laws, and provides leadership to protect and improve the well-being of California's current and future workforce.
Knox has dedicated his career to workforce development. He previously served as executive director of the state's Employment Training Panel, which reimburses employers for the costs of training existing workers, funds training to help unemployed workers re-enter the workforce, and helps ensure businesses have skilled workers to remain competitive.
He also was previously the director of health and human services for Nevada County, director of economic and workforce development for San Mateo County, director of the Northern Rural Training and Employment Consortium, executive director of the North Central Counties Consortium, and director of workforce for the City of Glendale and for Yuba Community College.
Symposium Agenda
The full day will open with an HR networking breakfast buffet, followed by expanded sessions on California workplace and compliance challenges:
Emerging Workplace Issues in the Wake of #MeToo. Jennifer Shaw, founder of the Shaw Law Group, will tackle emerging issues employers face in the wake of the #MeToo movement. Even with positive changes resulting from heightened awareness about sexual harassment, confusion and fear among employees are the new normal.
Who, What and Wear of Dress Codes in the Workplace. Lisa V. Ryan, partner, Cook Brown LLP, and Erika Frank, CalChamber executive vice president and general counsel, will focus on trends, court decisions and new laws affecting workplace dress and appearance.
Drug Use in the Workplace—It's Not Just About Marijuana Anymore. Patricia A. Matias, shareholder, Ogletree Deakins, will speak to the concerns employers have about maintaining a drug-free workplace without encroaching on the rights of employees.
Effective Hiring Strategies in a Competitive Market. Scott Dicke, director of permanent services — VP of Robert Half Finance & Accounting, and Vinny Catalano, senior vice president of Gallagher Benefit Services, will share strategies for attracting top candidates in today's very competitive job market.
Register Today
The cost of admission is $499 ($399.20 for CalChamber Preferred/Executive members).
The event is approved for California recertification credits through the HR Certification Institute (HRCI), Professional Development Credits (PDCs) for the Society of Human Resource Management (SHRM), and Minimum Continuing Legal Education (MCLE) credits.