Twenty-four California Chamber of Commerce-opposed bills, including one job killer bill, are currently on the Governor's desk awaiting action. CalChamber job killer bill SB 1 (Atkins; D-San Diego) was vetoed by Governor Gavin Newsom on
[...]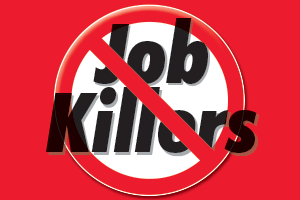 Governor Gavin Newsom vetoed job killer legislation on Friday that threatened California's water supply, and would have created regulatory uncertainty and litigation. "SB 1 posed a major threat to California's water supply and reliability,
[...]
Twenty-eight California Chamber of Commerce-opposed bills, including two job killer bills, are currently on the Governor's desk awaiting action. Governor Gavin Newsom has until Sunday, October 13 to sign or veto bills. Opposed Bills The
[...]
The Legislature has wrapped up for the year, and the onus is now on Governor Gavin Newsom to decide which bills to sign into law. In this episode of The Workplace, CalChamber Executive Vice
[...]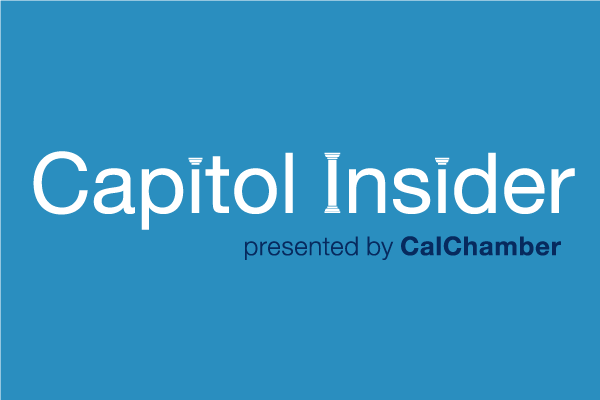 The legislative session ended at approximately 3:00 a.m. Saturday morning – the early hour was largely due to a significant delay in proceedings on the Senate floor as a result of an attack by
[...]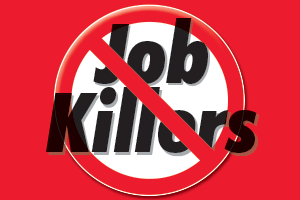 Only two of the 31 job killer bills identified this year by the California Chamber of Commerce have passed out of the Legislature and been sent to Governor Gavin Newsom. One of the bills,
[...]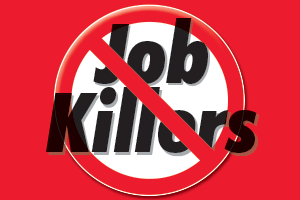 SACRAMENTO, CA — California Chamber of Commerce President and CEO Allan Zaremberg today provided the following statement on news that Governor Gavin Newsom has indicated he will veto SB 1 (Atkins; D-San Diego): "All
[...]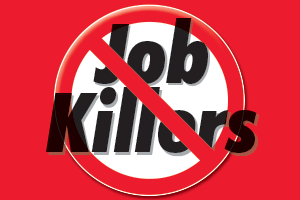 State legislators will consider hundreds of bills today in a rush to send pending legislation to the Governor by tonight's end-of-session deadline. Among those bills are two California Chamber of Commerce job killer bills
[...]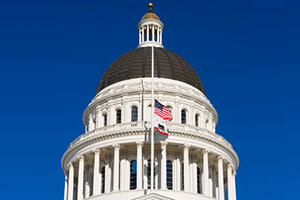 With just one week left before legislators leave Sacramento for the year, major bills having a significant impact on business remain to be voted on by the Senate or Assembly.
[...]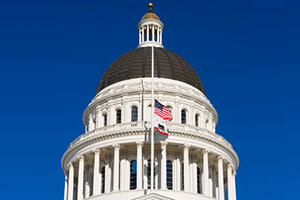 Assembly and Senate fiscal committees sent California Chamber of Commerce-opposed bills, including five job killers, along for further consideration by the entire membership of both houses on Friday. Some bills were amended, while others
[...]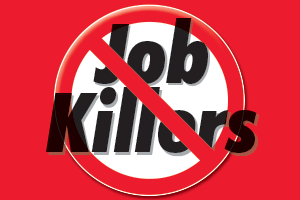 With just weeks remaining in the legislative session, twin job killer bills upending how consumer products are packaged and sold in California are being discussed by lawmakers and stakeholder groups, including the California Chamber
[...]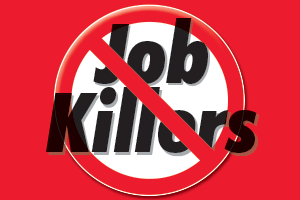 A California Chamber of Commerce-opposed job killer bill that would charge employers to provide unemployment insurance (UI) compensation to striking employees during labor disputes awaits action in the state Senate next month. AB 1066
[...]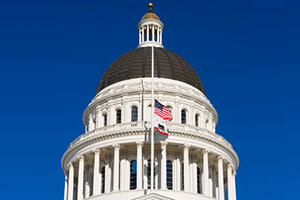 When legislators began their summer recess last week, the ultimate outcome on many priority business issues remained uncertain.
[...]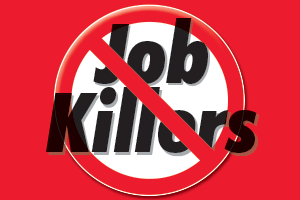 Five job killer bills that will significantly increase costs for California businesses continued to move through the legislative process as lawmakers headed home for the summer recess last week. This year, the California Chamber
[...]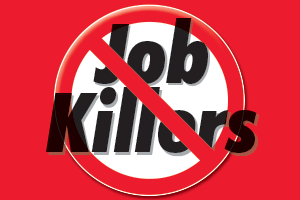 Identical job killer bills that will substantially disrupt the state's economy by placing an overly broad, unrealistic source reduction, recyclability and compostable mandate on virtually all manufacturers of single-use packaging used in California are
[...]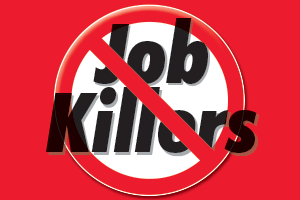 Opposition from the California Chamber of Commerce and allied groups has stopped a number of job killer bills in recent weeks while amendments have removed the most onerous aspects of other job killer bills.
[...]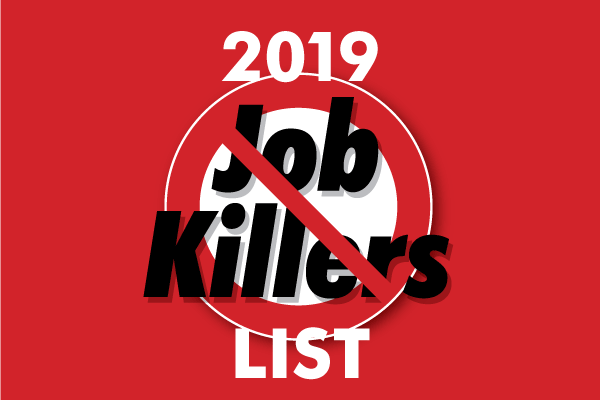 SACRAMENTO, CA — The California Chamber of Commerce today added three more bills to its Job Killer list. The new additions to the list are: AB 1080 (Gonzalez; D-San Diego) Unprecedented Product Regulation In California  — Would
[...]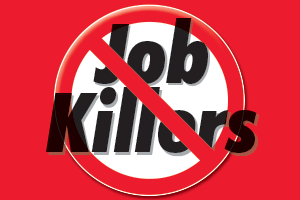 Strong opposition from the California Chamber of Commerce and its pro-jobs allies prevented four job killer bills from advancing beyond legislative fiscal committees yesterday. The CalChamber is pleased that lawmakers recognized the detrimental impact
[...]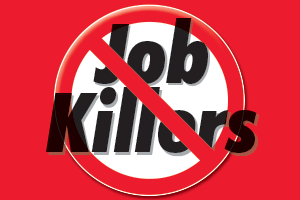 The fate of 12 bills identified by the California Chamber of Commerce as job killers depends on decisions today by fiscal committees in the Assembly and Senate. The Assembly and Senate Appropriations committees face
[...]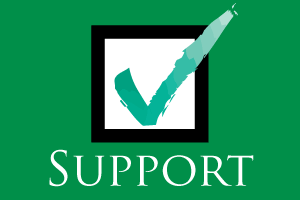 Legislation that began as a targeted mandate increasing transportation costs has been amended at the urging of the California Chamber of Commerce and its allies to strike a balance between meeting the state's ambitious
[...]