Israel Trip – Follow-Up /Resources
California Local Event
U.S.-Israel-India Business Forum in Redwood City, CA on November 13, 2017.   Rsvp here.
Local Contacts
Israeli Consulate / Economic Mission
Shlomi Kofman, Consul General
Ravit Baer, Deputy Consul General
Noa Shapira Maor, Consul, Consular Services/Head of Administration
Moran Zilbershtein, Consul, Economic Affairs, West Coast
456 Montgomery Street #2100
San Francisco, CA 94104-1254
415-844-7500
Fax: 415-844-7555
CGoffice@sf.mfa.gov.il
consul@sanfrancisco.mfa.gov.il
www.israeltradeca.org
http://embassies.gov.il/san-francisco/Pages/default.aspx/
Israel Economic Mission Los Angeles
Sharon Eshaghian, Trade Officer
11766 Wilshire Blvd., Suite 1600
Los Angeles, CA 90025
323.658.7924
Sharon.Eshaghian@israeltrade.gov.il
www.israeleconomicla.com
Israeli Consulate
Sam Grundwerg, Consul General
11766 Wilshire Blvd #1600
Los Angeles, CA 90025
323-852-5500
Fax: 323-852-5566
consular-global@la.mfa.gov.il
dcm@losangeles.mfa.gov.il
losangeles@israeltrade.gov.il
http://embassies.gov.il/la/AboutTheEmbassy/Meet-the-Diplomats/Pages/Consul-General.aspx
Israel Contacts
Israeli-American Chamber of Commerce
Oded Rose, CEO (and School Founder, EMIS)
35 Shaul Hamelech Blvd. P.O.B. 33174
Tel Aviv 6133101, Israel
Phone: 972-3-6952341
Fax: 972-3-6951272
od@amcham.co.il
https://www.amcham.co.il/
Eastern Mediterranean International School for Change (EMIS)
U.S. Government Resources
Department of State Israel Country Page
Department of State Key Officers List
CIA World Factbook Israel Page
U.S. Embassy
History of U.S. Relations With Israel
Human Rights Reports 
International Religious Freedom Reports
Trafficking in Persons Reports
Narcotics Control Reports
Investment Climate Statements
Office of the U.S. Trade Representative Country Page
U.S. Census Bureau Foreign Trade Statistics
Export.gov International Offices Page
Library of Congress Country Studies
Travel Information
Additional Resources
U.S.-Israel Business Initiative
Israel Sends Aid to California as Deadly Fires Rage
Canada Free Press, October 18, 2017
U.S. and Israeli Officials Continue Economic Cooperation and Agree to Further Deepen Relations
October 18, 2017
US Launches $10 Million Water Project in West Bank
Daily Mail, October 15, 2017
Video of the U.S. Chamber of Commerce's Previous Trip to Israel
June 2017
In Israel, A Push to Get More Arabs Into Management
NPR, October 28, 2016
State's Biggest Desal Plant to Open: What it Means
The San Diego Union-Tribune, December 13, 2015
Books
Start-Up Nation: The Story of Israel's Economic Miracle by Dan Senor and Saul Singer
Let There Be Water: Israel's Solutions for a Water-Starved World by Seth Siegel
My Promised Land by Ari Shavit
Fodor's Travel: Essential Israel, 2017 Fodor's Travel division of Internet Brands, Inc.
Additional Information…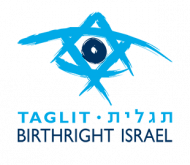 Birthright Israel was founded in 1999 with the idea of offering free, life-changing trips to Israel to young Jewish adults with hopes of transforming the Jewish future. Birthright Israel aims to strengthen Jewish identity, Jewish communities, and connection with Israel and its people. The trip is a journey through Jewish history and the contemporary Jewish state and focus on three core educational areas: narratives of the Jewish people, contemporary Israel, and ideas and values of the Jewish people.
← Day 5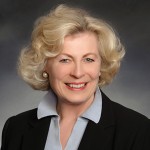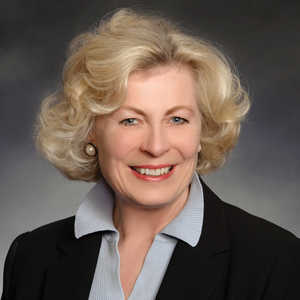 Blog By
(Mrs.) Susanne Stirling
Vice President, International Affairs
susanne.stirling@calchamber.com