This article is a part of a series of profiles of CalChamber member companies that are contributing to the state's economic strength and ability to stay competitive in a global economy. Visit California Works to learn more about this series and read past and future profiles.

Golden State Water Company, a wholly owned subsidiary of American States Water Company, has been thriving for more than 90 years and is one of California's largest investor-owned water utilities, recognized for its role as an economic engine, a great workplace and a company that actively supports the communities it serves.
Water providers play a pivotal role in people's lives. It's no ordinary job to provide safe, reliable water service every day — in homes, businesses, and communities across California. This foundational relationship creates a fabric that connects Golden State Water to the people, families, and businesses that it serves. It's why Golden State Water continuously plans for the infrastructure needs for the next generation.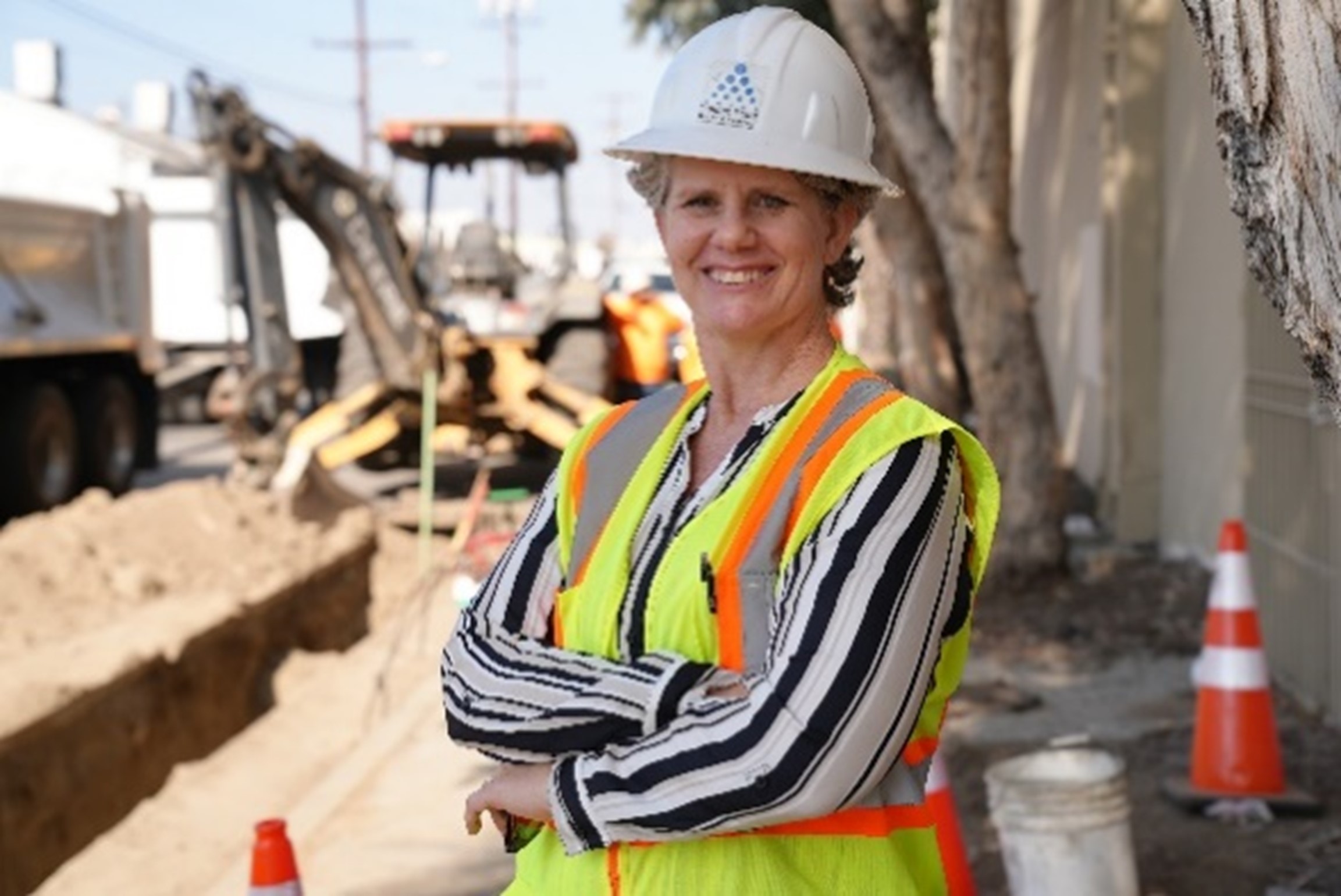 Partnerships
To support and spur economic activity in the communities it serves, the company fosters and grows partnerships with a host of diverse suppliers and small businesses. Golden State Water is committed to expanding its work with diverse business enterprises that will enrich its supply chain.
It is the policy of Golden State Water to encourage and afford opportunities to diverse suppliers, including, but not limited to, Women Business Enterprises, Minority Business Enterprises, and Disabled Veteran Business Enterprises, while simultaneously ensuring the best combination of quality, service and price is provided in accordance with the highest ethical and professional standards.
Speakers Bureau
Golden State Water also offers a speakers bureau where engineers, hydrogeologists, water quality scientists and water system managers speak to schools, organizations and community groups as a way to connect with communities and to share important and timely information.
Golden State Water speaks on a wide variety of topics ranging from learning about where water comes from to infrastructure investments and water quality.
Infrastructure Investments
Golden State Water is committed to responsibly maintaining the local water infrastructure to ensure it can continue providing customers with premium water service, so they never have to think twice about the quality of their water and customer service.
This commitment is reflected through the company's investments in infrastructure, aimed at maintaining the high-quality treatment and distribution of water to create sustainable, long-term value for its customers.
Over the last five years, Golden State Water has invested more than half a billion dollars in water infrastructure projects across 10 counties in Northern, Central and Southern California.
Delivering drinking water from its source to more than 1 million customers in California requires a complex system of approximately 2,800 miles of pipe, 200 groundwater wells, 400 booster pump stations, 25,000 hydrants and four surface-water treatment plants that must be maintained properly.
Golden State Water proactively updates its aging water pipes on a replacement schedule of approximately 100 years. Proactive system investments are critical to protect the local water system and avoid the costly and sometimes dangerous effects of deferring maintenance.
Sustainable Future
In addition to robust maintenance of its systems, Golden State Water is also proud to help address the challenges facing the state. Customers have cooperatively embraced calls for a sustainable future and chosen to cut their water usage per customer by 36.5%.
Golden State Water is proud that together with its customers, the company has been effective in meeting or exceeding the state water conservation objectives, and in many cases, achieving greater water conservation results than other adjacent water purveyors.