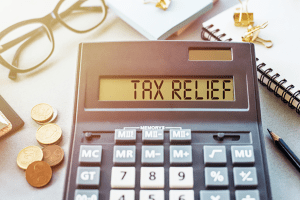 Governor Gavin Newsom yesterday announced that business owners and taxpayers impacted by California's winter storms are now eligible for emergency tax relief from late payment interest and penalties.
"California is moving with the urgency this moment demands, rapidly bringing support to Californians recovering from the devastating impact of the recent storms," said Governor Newsom. "Business owners across the state can now access much-needed assistance to help accelerate their recovery efforts, including relief from interest and penalties."
Impacts of the storms have been felt throughout the state, and small business owners who have been affected by flooding, power outages, and other storm-related hardships may request up to an additional three months to file their tax returns. Taxpayers who face return deadlines between January 4, 2023 and January 31, 2023 who are granted relief will not have to pay interest and penalties if they are unable to file their returns and pay taxes and fees by the original due date.
"Help is available for California businesses," said Nick Maduros, director of the California Department of Tax and Fee Administration (CDTFA). "If you cannot file or make a payment on time because of the storms, please reach out to us, and we can offer some relief."
Impacted taxpayers can request relief:
Customers also can contact CDTFA to update account information, change an address or contact information, request replacement copies of CDTFA tax records, or ask questions about their account.
In addition to the State of Emergency Tax Relief webpage, information regarding relief requests is available in various languages online, via videos in English and Spanish, and on CDTFA's Online Services webpage.