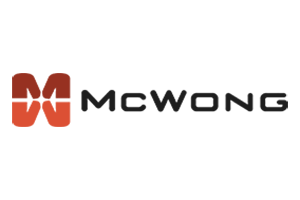 This article is a part of a series of profiles of CalChamber member companies that are contributing to the state's economic strength and ability to stay competitive in a global economy. Visit California Works to learn more about this series and read past and future profiles.
For more than 30 years, McWong International, Inc. has been bridging the best of East and West to provide quality and innovation to its customers. A California corporation, McWong has grown to become a leader in the design and manufacture of high-quality lighting control equipment and related electrical components.
McWong has engineered Internet of Things (IoT) solutions for today's rapidly changing marketplace. With advanced design and manufacturing facilities, McWong offers extensive component choices for original equipment manufacturers (OEMs), as well as robust solutions for contractors, energy service companies (ESCOs) and facility managers.
Margaret Wong: 'Business Empress'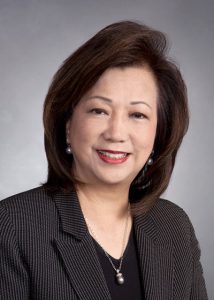 McWong International was founded in 1984 by Margaret Wong, a global entrepreneur who has launched several other highly successful enterprises forged on creating multi-million-dollar businesses and mastering international trade between the U.S. and China.
A Hong Kong native and American citizen, Wong has won the prestigious President's "E" Award and "Export Businesswoman of the Year" – U.S. Department of Commerce/MBDA. She has led numerous successful delegations from the United States to China, including several with California Governors and U.S. agencies. Her expertise in the field is why The Sacramento Bee and Comstock's Magazine dubbed her the "Business Empress."
Wong serves on boards for the California Chamber of Commerce, California Asian Chamber, Themed Entertainment Association, and as a Governor's Appointee. Under President Barack Obama, Wong was selected for the Presidential Trade Mission to China. She also helped to bring the NBA to China, promoting sports and education.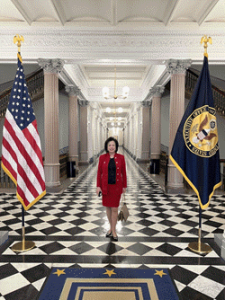 Earlier this month, Wong was welcomed as one of eight new members into the prestigious Committee of 100. A nonpartisan leadership organization of prominent Chinese Americans in business, government, academia and the arts, the Committee invites individuals who are pioneers in their respective fields across the arts, science, technology, business, and finance to join based on their extraordinary achievements.
McWong's Latest Collaboration
In February, McWong International announced a new collaboration with LA Lighting to create an LED lighting installation with fingertip wireless control for light level and white color tuning.
The lighting system is controlled by TruBlu™, a Bluetooth mesh wireless network to bring to life a one-acre car exhibition, event and storage complex in downtown Los Angeles, owned and operated by Auto Conduct.
The Auto Conduct space hosts events ranging from special model launch events to community toy drives and "roll in" events for car clubs. To create a responsive lighting system capable of showcasing a range of vehicles during different times of day and night, the project team created a flexible, white-tunable LED lighting system with embedded Bluetooth mesh controls in each fixture.
After close consultation with All-Phase, the project partner for product support and distribution, and the end user, a total of 12 lighting zones were created with four luminaires in each zone. Each zone as well as each fixture can be controlled independently from the TruBlu mobile app. Two wireless switches were installed at opposite ends of the event space for convenient white tuning, manual ON/ OFF and dimming control. The LA Lighting fixtures are white tunable from 2700 – 6500K, and their integrated McWong TruBlu controllers enable event managers to highlight specific zones or individual fixtures with color changes within this range.
One of the key drivers for selecting a wireless control system was the ability of event producers to effortlessly change the ambience of the event with light level and white tuning on a moment's notice.
"We wanted to instantly change the mood of an event or be able to showcase a specific area of the floor for a specific vehicle. The goal was to make anyone's car feel special. This system allows us to do just that," Auto Conduct's Founder and CEO Ezekiel Wheeler said.
McWong International, Inc.

President and CEO: Margaret Wong
Company headquarters: 1921 Arena Blvd., Sacramento, CA 95834
Company business segments:
Design and manufacturing
Engineering
Internet of things
Lighting and controls solutions
Technology