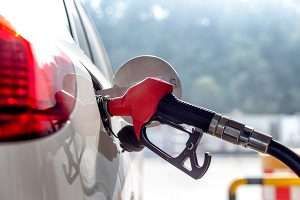 Governor Gavin Newsom yesterday issued an executive order that directs the state to require that all new cars and passenger trucks sold within California be zero-emission vehicles (ZEV) by 2035.
In response, the California Chamber of Commerce issued a statement pointing out that California needs to have standards that other states and nations can follow. It cannot do it alone.
"Banning vehicles with internal combustion engines in just 14 years is unrealistic, since it presumes that consumer demand will not create a viable ZEV market by 2035," the CalChamber said. "Unless California, along with other states and countries, supports a market for ZEVs that ensures vehicle performance, range, safety, functionality, price, and choice for automobile consumers, then California residents alone will be left with higher energy and transportation costs without a material effect on global GHG [greenhouse gas] emissions. Forcing this transition through a mandate will burden the consumers least able to afford it, either by pricing them out of the new vehicle market or increasing the cost to maintain and fuel a used vehicle with a combustion engine."
The CalChamber pointed out: "Eliminating the infrastructure for fueling internal combustion engines will only further exacerbate this cost increase for low-income Californians and will wipe out major elements of local government and schools' property tax base."
Moreover, it is important that such policy, which will have far-reaching impact for the state's commerce and residents, be developed by elected representatives who can reflect the needs and aspirations of individuals and businesses from throughout California, the CalChamber emphasized.
Zero-Emission Vehicles
The Air Resources Board is expected to develop the regulations of the new mandate, and also will develop regulations to mandate that all operations of medium- and heavy-duty vehicles be 100%  zero emission by 2045, where feasible, with the mandate going into effect by 2035 for drayage trucks.
Yesterday's executive order also requires that state agencies, in partnership with the private sector, accelerate deployment of affordable fueling and charging options in order to meet anticipated infrastructure needs.
Lastly, the mandate requires the support of new and used zero-emission vehicle markets in order "to provide broad accessibility to zero-emission vehicles for all Californians." The order also states that Californians will not be prevented from owning gasoline-powered cars or selling them on the used car market.