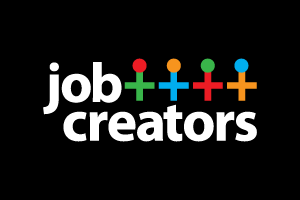 A California Chamber of Commerce-supported job creator bill that incentivizes disability access and education won unanimous bipartisan approval from the Assembly Appropriations Committee yesterday.
Moving on to consideration by the entire Assembly on April 13 was SB 269 (Roth; D-Riverside), which seeks to limit frivolous litigation and claims regarding construction-related accessibility violations by providing businesses that have proactively sought to become compliant with the Americans with Disabilities Act with an opportunity to resolve any identified violations.
A similar bill by Senator Richard Roth, SB 251, also designated as a job creator, passed the Legislature last year, but was vetoed by the Governor due to fiscal concerns about the tax credit the bill included. SB 269 does not contain a tax credit.
Balanced Approach
SB 269 is a balanced approach between preserving the civil rights of those who are disabled to ensure their access to all public accommodations, while limiting the number of frivolous lawsuits threatened or filed against businesses that do not improve accessibility.
The bill seeks to incentivize businesses to proactively take steps to become accessible by providing them with 120 days from receipt of a Certified Access Specialist (CASp) report to resolve any violations identified without being subject to statutory penalties or litigation costs. This proposal will assist businesses who are trying to ensure they are compliant from being subject to frivolous claims or litigation.
SB 269 also provides a limited time for businesses to resolve violations of minor, technical construction-related standards that do not actually impede access to the public accommodation.
Specifically, SB 269 provides businesses with 15 days from the service of the summons and complaint to resolve any alleged violation regarding signage, parking lot conditions, and detectable warning surfaces. This limited period will provide a small business owner with the opportunity to devote financial resources to resolving these minor issues before being subjected to statutory penalties and attorney's fees.
Education for Businesses
SB 269 further requires the California Commission on Disability Access to post educational materials for business owners regarding how to comply with California's construction-related accessibility standards, as well as share that information with local agencies and departments.
Notice and education are key components to helping create more accessible public accommodations and limiting frivolous claims or litigation.
Key Vote
SB 269 unanimously passed the Assembly Appropriations Committee 20-0  on April 13.
Ayes: Gonzalez (D-San Diego), Bigelow (R-O'Neals), Bloom (D-Santa Monica), Bonilla (D-Concord), Bonta (D-Oakland), Calderon (D-Whittier), Chang (R-Diamond Bar), Daly (D-Anaheim), Eggman (D-Stockton), Gallagher (R-Yuba City), E. Garcia (D-Coachella), R. Hernández (D-West Covina), Holden (D-Pasadena), Jones (R-Santee), Obernolte (R-Big Bear Lake), Quirk (D-Hayward), Santiago (D-Los Angeles), Wagner (R-Irvine), Weber (D-San Diego), Wood (D-Healdsburg).
Staff Contact: Jennifer Barrera