The Senate and Assembly Appropriations committees cleared their files yesterday, holding one job killer, and moving four to the Assembly Floor. In addition, three job creator bills have moved to the floor of their respective houses.
Both houses adjourned yesterday, a day before the August 28 deadline for the appropriations committees to meet and send bills to the floor.
The Assembly Appropriations Committee did not take up SB 3 (Leno; D-San Francisco/ Leyva; D-Chino), which would have unfairly increased employers' costs while ignoring the economic factors or other costs of employers by increasing the minimum wage by $3.00 over the next two and a half years with automatic increases tied to inflation.
Since April, the California Chamber of Commerce had identified 19 bills as job killers that would have a negative impact on California's job climate and economic recovery if they were to become law.
Bills to Assembly Floor
The following bills passed the Assembly Appropriations Committee and will be voted on next by the entire Assembly:
Job Killer to Governor
A bill that if signed, could significantly drive up litigation costs for all California employers passed the Assembly during a concurrence vote yesterday and is headed to the Governor's desk.
AB 465 (R. Hernández; D-West Covina) precludes mandatory employment arbitration agreements, which is likely pre-empted by the Federal Arbitration Act. The bill will serve only to increase litigation costs of individual claims, representative actions and class action lawsuits against California employers of all sizes until such legislation can work through the judicial process to be challenged once again.
For more information on the remaining job killer bills, visit www.CAJobKillers.com
Job Creator Bills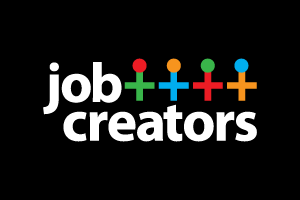 ​Three job creators have moved on to their respective house floors:
Creates Construction Jobs
AB 35 (Chiu; D-San Francisco) Creates Affordable Housing Opportunities. Promotes affordable housing by expanding the existing low-income housing tax credit program, making the state better able to leverage an estimated $200 million more in Federal Tax Credits. Senate Floor.
Tourism
SB 249 (Hueso; D-San Diego) Enhanced Driver's License. Encourages international trade and tourism by authorizing the Department of Motor Vehicles to issue enhanced driver licenses to U.S. citizens to expedite legal traffic at the border. Assembly Floor.
Improved Legal Climate
SB 251 (Roth; D-Riverside) Incentivizing Disability Access and Education. Seeks to limit frivolous litigation and claims regarding construction-related accessibility claims by providing businesses that have proactively sought to become ADA compliant with an opportunity to resolve any identified violations as well as provide a tax credit for such improvements. Assembly Floor.
Senate Floor
One job creator bill that aims to limit frivolous, costly litigation, AB 1506 (R. Hernández; D-West Covina), is awaiting a vote on the Senate Floor.
The bill provides employers with a limited opportunity to cure technical violations on an itemized wage statement that does not create any injury to an employee, by allowing the employer a limited time period to fix the violation before any civil litigation is pursued, so that an employer can devote its financial resources to expanding its workforce.
CalChamber is urging businesses to contact their Senate and Assembly representatives and ask them to support AB 35, AB 1506, SB 249 and SB 251.
For more information on the 2015 job creator bills, visit CalChamber.com/JobCreators.