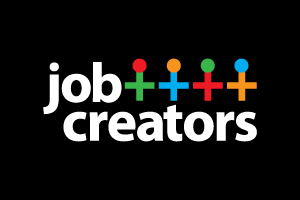 A California Chamber of Commerce-supported job creator bill that aims to limit frivolous, costly litigation is awaiting a vote on the Senate Floor.
The bill, AB 1506 (Hernández; D-West Covina), provides employers with a limited opportunity to cure technical violations on an itemized wage statement that does not create any injury to an employee, by allowing the employer a limited time period to fix the violation before any civil litigation is pursued, so that an employer can devote its financial resources to expanding its workforce.
The bill has such strong support that during the bill's hearing in the Senate Judiciary Committee on July 6, Senators Bob Hertzberg (D-Van Nuys), Mark Leno (D-San Francisco) and John Moorlach (R-Costa Mesa) asked to be and were added as co-authors.
Private Attorneys General Act
The Labor Code Private Attorneys General Act (PAGA) allows an employee to file a "representative action" against an employer for any violation of the Labor Code and subjects an employer to statutory penalties ranging from $100 per employee per pay period to $200 per employee per pay period, as well as attorney's fees.
A representative action is similar to a class action in that the litigation is filed on behalf of the employee and other current and former employees who were aggrieved by the alleged violation, yet the employee does not have to satisfy any of the class action requirements. Those requirements include commonality of issues/facts, numerosity of class members, typicality of defenses or claims, and adequacy of another forum/procedure.
Under PAGA, an employee can sue immediately for the violations listed in the Labor Code, which sets forth the categories of information that an itemized wage statement must include. For those Labor Code violations not set forth in Section 2699.5, the employee must give the employer 33 days to cure the alleged violation.
Labor Code Section 226 is one area in which employers have seen an increase in frivolous litigation regarding technical violations that do not harm or injure the employee. For example, in Elliot v. Spherion Pacific Work, LLC, 572 F.Supp.2d 1169 (2008), an employee alleged a cause of action under Labor Code Section 226 because the employer used a truncated name on the wage statement. Specifically, the employer's name on the wage statement was "Spherion Pacific Work, LLC," instead of Spherion's legal name, "Spherion Pacific Workforce, LLC." The employee did not allege that this truncated version of the employer's name misled her, confused her, or caused her any injury. Although the court ultimately dismissed this cause of action through summary judgment, the employer incurred unnecessary legal costs and attorney fees to have the cause of action dismissed.
The Spherion case is just one example of the numerous PAGA lawsuits being filed for technical violations under Labor Code Section 226 that do not cause any harm to employees. Another example is a company that was sued for millions of dollars in PAGA penalties and attorney fees in Yolo County because the itemized wage statement included only the ending date of the pay period, yet specified the employee was paid on a weekly basis. An April 16, 2014 article in the Los Angeles Daily Journal titled "An Alternative to Employee Class Actions" states that PAGA lawsuits have increased more than 400% between 2005 and 2013, given the ease of filing such cases without satisfying class action requirements and the potential financial windfall.
AB 1506 Cure
AB 1506 would help curb this type of frivolous litigation under PAGA with regard to only two subparts of Labor Code Section 226, specifically Section 226(a)(6) and 226(a)(8), by allowing an employer 33 days to cure any alleged violation.
If the employer cannot cure the violation, then the employee still would be able to file a civil action and obtain any unpaid wages, penalties and attorney's fees. This reform would provide the appropriate balance of allowing an employer to correct unintentional errors without the threat of a multimillion-dollar lawsuit that could put the employer out of business, while still protecting the employee's ability to obtain accurate information.
Action Needed
AB 1506 is awaiting a vote by the full Senate. The CalChamber is urging members to contact their senators to ask them to support AB 1506.
Staff Contact: Jennifer Barrera