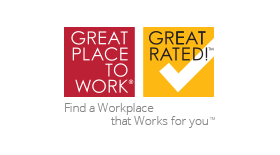 Seven California Chamber of Commerce member companies have been ranked among the "50 Best Small and Medium-Size Companies to Work For" by Fortune magazine.
Small Companies
Small companies were defined by Fortune as those having between 25 and 249 employees. Of the 25 small companies that were ranked, five are CalChamber member companies:
Medium-Size Companies
Two CalChamber member companies made it to the "medium-size workplaces" (250 to 999 employees) portion of the ranking:
No. 7: Atlassian (San Francisco, CA) was founded in Australia and is a leading provider of collaboration software. Nearly 40,000 large and small organizations, including Citigroup, eBay, Netflix and Coca-Cola, use Atlassian's tracking, collaboration, communication, service management and development products. The company invests in college or study tuition reimbursement and annual training for full-time salaried employees. Other employee development programs include: providing all employees with an internal blog space so employees learn from each other and share ideas openly; a quarterly "ShipIt" program that allows all employees to spend 24 hours every quarter working in teams to create new solutions for customers or internal improvements; and "RocketFuel," an interactive onboarding program that provides values, company history and other tools for new employees.
No. 21: AdRoll​ (San Francisco, CA) is an advertising tech firm that specializes in digital ads and social media, and recently opened offices in New York, Sydney and Dublin. Employees are invited to teach colleagues in continued learning programs, and regular quarterly curriculum includes programming for nonprogrammers, project management and Zumba.
More Information
To view Fortune's complete list, visit fortune.com.