Water Supply
Resolving Chronic Shortages Requires Look at New Storage Options, Alternative Sources
At the beginning of 2022, California's water supply reservoirs were critically low. The top five reservoirs in the state, which together represent more than 70% of total storage in major California reservoirs, were at just one-third of capacity, and at 59% of their historical average levels as of the beginning of the calendar year.
Things are so bad that, in early December, state officials told water agencies they wouldn't get any water deliveries from State Water Project reservoirs heading into the new year — the first "zero allotment" since the 2014 drought. The federal Bureau of Reclamation has done the same for agricultural users. According to the leader of a farm water advocacy coalition, "The carryover water that got a lot of farmers through this past year is gone. Farmers will either have to pump groundwater, if they can, or they're going to be fallowing a lot of farm land."
Drought Emergency
After the state saw its second-driest year on record, Governor Gavin Newsom declared a statewide drought emergency, urging residents to reduce their water use voluntarily by 15% to complement local water conservation efforts.
Recent winter storms have eased concerns somewhat. As of the beginning of 2022, snowpack was about 50% above normal for the date, providing a cushion for the vagaries of weather for the balance of the water year.
A normal snowpack would be a welcome relief from the past two very dry years. But it would not in itself refill reservoirs or recharge groundwater supplies. More important, this possible respite in the drought is not a long-term solution to the state's endemic water crises.
The water year is only partially complete, so nature may yet giveth as it has taketh away. But the sobering state of the recent hydroclimate, and the portents for changing distributions and timing of rain and snow as the climate warms, demands urgent attention to state water policy and projects.
Survey: Water Supply Policies Backed by Voters
Voters agree. In a CalChamber poll conducted in October 2021, when asked about the drought in California, three-quarters of likely 2022 voters rated it "very significant," with another 21% saying "somewhat significant." Four policies garnered between 85% and 90% of voter support:
• Expedited permitting of desalination plants (90%, 51% strongly);
• Expedited permitting of off-stream water storage reservoirs (89%, 42% strongly);
• Voluntary water reductions by residential users and mandatory reductions by other users (86%, 42% strongly); and
• Expedited permitting of recycling plants that treat wastewater into drinking water (85%, 50% strongly).
Even mandatory water rationing for all users was supported by two-thirds of voters, a quarter of them strongly.
It's fair to conclude California voters view water supply as existential to their quality of life.
Water Supply Challenges
California is chronically short of water even in normal water years. Cyclical droughts and changing demands on water supplies have led to government-imposed mandatory conservation measures on water districts' urban water and agricultural water management plans. Combined with increased regulations that reduce the amount of water available for human consumption, agriculture and business, it is imperative that alternative sources of water supplies be investigated, and additional conservation efforts be made. The new water future will mean doing more with less.
Access to an adequate water supply is critical for a thriving economy, human comfort and convenience, and for healthy ecosystems. Given a hotter and drier climate, combined with population and economic growth, demand for water will continue to outstrip the current supply. Policy makers should not foreclose any legitimate solutions to developing, conserving or recycling water to increase Californians' ability to use it — whether using old technologies or new.
The drought has also brought attention to the plight of disadvantaged communities that have either run out of or are suffering polluted drinking water in the Central Valley and rural parts of the state. Bringing water to those communities is expensive, covered in part by money from the state budget, but the problem of how those communities access and pay for water service when connected to nearby water purveyors remains unresolved.
Meanwhile, environmental regulations protecting endangered species and requiring habitat improvements require more water flows from rivers to support fish and wildlife. The state order cutting off most water exports for human use will continue to reserve water in Lake Oroville to maintain water quality in the Sacramento/San Joaquin Delta and protect endangered species.
New Water Storage Needed
For these reasons, California must develop new water storage projects, above and below ground.
Not a moment too soon, the California Water Commission in December 2021 advanced what could be the state's first major new water storage project in years, even as opponents warned that it would hasten the extinction of an endangered salmon species while disrupting the cultural traditions of some native tribes.
The Sites Reservoir would be a new lake in the Sacramento Valley that, when full, could hold enough water to supply 3 million households for one year. It does not rely on snowmelt, but captures winter runoff from uncontrolled streams below the existing reservoirs in the Sacramento Valley. Because of this, it will inherently adapt to future climate conditions and will be operated to improve water supply resilience to the predicted changes in weather.
Much of the rainfall from extreme events — especially those that occur back-to-back when the ground is saturated — runs off before it can be captured for maximum environmental, urban and agricultural benefit. Sites Reservoir will increase the resiliency of water supplies because it will not rely on spring snowmelt for filling, but instead will capture storm-related runoff and a portion of storm-related flood water.
By operating in conjunction with other California reservoirs, Sites Reservoir substantially increases water supply flexibility, reliability, and resiliency in drier years. Sites Reservoir is the only proposed storage facility in California that will help with statewide operational effectiveness of the State Water Project and Central Valley Project.
The Water Commission's vote confirmed Sites' eligibility for $800 million in state bond funding to help meet the overall $4 billion price tag for the reservoir.
The Commission is considering another six proposed water storage projects for funding. Collectively, the projects will add 4.3 million acre-feet of water storage capacity. The applicants will need to complete remaining requirements, including feasibility studies and environmental reviews, before the Commission can award final funding for each project. The Commission's timeline shows that most of the applications will be finalized in the early part of this decade.
Opposition to Water Projects
Opposition to new water projects is a fact of life in California. Environmental, NIMBY (not in my backyard), ratepayer or landowner groups will inevitably oppose desalination, recycling, or storage projects.
Some say that conservation can provide enough water for all purposes. Indeed, during the five-year drought that ended in 2018, mandatory conservation measures did result in 25% less water usage.
Many rural communities, however, suffered from the ramping down of the agricultural economy, and still others simply ran out of water and required state assistance to obtain a basic ration.
In these cases, nearby water storage could alleviate the problem by storing excess water in wet years for use in drier times.
Alternative Water Sources
• Recycled Wastewater. California's history of cyclical droughts and long-term water shortages also has led to innovative strategies to save and reuse water as much as possible. Water flushed down drains or toilets — once considered waste — is now being cleaned and recycled for reuse. Taking advantage of technologies developed by water-scarce countries, local water agencies are considering advanced treatment of wastewater as a possible source of drinking water.
Water recycling is used widely in countries like Israel, Saudi Arabia, Australia and Singapore. Israel reclaims about 80% of its wastewater and uses it to irrigate agricultural lands and recharge aquifers. Singapore reclaims almost 100% and uses it for industrial purposes. California water districts are beginning to invest in water recycling to provide a locally controlled, drought-proof water supply.
Orange County Water District and the Orange County Sanitation District built a groundwater replenishment system, which is the world's largest advanced water purification system for potable reuse. The system takes highly treated wastewater that normally would be discharged into the Pacific Ocean and purifies it. The plant produces up to 100 million gallons per day of high-quality water that exceeds state and federal drinking water standards.
In late 2019, the Metropolitan Water District of Southern California and the Sanitation Districts of Los Angeles County launched a new water recycling demonstration plant that takes wastewater and purifies it using innovative processes that could significantly improve efficiencies and reduce costs in water recycling. The 500,000-gallon-a-day demonstration facility has been undergoing intense testing to see if the process results in water that meets the highest quality standards. This testing could lead to a full-scale plant with the potential to produce up to 150 million gallons of purified water daily — enough to serve more than 500,000 homes and industrial facilities.
San Diego approved an environmental impact report for the first phase of a recycling program in early 2018. It is a multi-year program that will provide more than 40% of San Diego's water supply locally by the end of 2035. The first phase of construction kicked off in August 2021 and when complete will expand San Diego's potable water production capacity by 30 million gallons per day, replacing the use of imported water. Overall, the project is expected to provide 1,000 green jobs, according to the mayor. Eventually, the program will recycle up to 83 million gallons of wastewater per day into high-quality drinking water.
• Desalination. Desalination of ocean and brackish groundwater is rapidly becoming a reality in California. According to the Department of Water Resources, 26 desalination plants were operating in California in 2013. Twenty of the plants desalt brackish groundwater and six plants desalt seawater. The largest ocean desalination plant in North America went online in Carlsbad, California in December 2015. The plant supplies 50 million gallons of drinking water daily to San Diego. Another large desalination plant designed by Poseidon is scheduled to come online in Huntington Beach by 2023. It is expected to produce 50 million gallons of drinking water daily to augment Orange County's drinking water supplies.
California American Water is building a desalination plant on the Monterey Peninsula, in large part to offset mandated reductions in the community's water supply from the Carmel River and the local aquifer. It will convert ocean water into high quality desalinated potable water and will restore flows to the Carmel River, providing benefits to endangered species and habitat that depend on the river, and provide the Monterey Peninsula with a reliable, drought-proof water supply.
These plants must undergo a rigorous permitting process, sometimes up to 20 years. Nonetheless, the limited options for developing surface and ground storage or runoff makes these plants more attractive to deliver quality potable water for urban use.
• Capturing Stormwater Runoff. Capturing stormwater runoff from impervious surfaces in urban and suburban areas like streets, sidewalks, rooftops and parking lots is another way to increase water supply. Stormwater treated to reduce pollutants can be used to replenish groundwater aquifers or recycled for use in landscaping.
New building techniques incorporate the use of low-impact designs that keep stormwater runoff rates and volumes as close to predevelopment rates as possible. Examples include the use of natural or manmade swales or green belts to allow stormwater to percolate into the ground; the use of permeable paving for streets, pedestrian pathways and driveways that allows for infiltration of fluids in the ground; and designs that incorporate rooftop systems to capture rainwater for landscaping.
In general, alternative water supplies are more expensive. Developing those supplies may be less expensive than building new surface or groundwater storage, but more expensive per unit of water produced. Along with the initial cost of construction, recycling and desalination processes can have significant ongoing energy costs. The benefit of alternative sources of water, however, is availability and reliability.
Budget Support for Drought Relief Projects
Governor Newsom has recognized the devastating impact a continued drought could have on California communities and the economy, not just with more stringent regulations, but by providing state General Fund support for drought relief projects. His proposed 2022–2023 budget includes $500 million to expand support for critical drinking water emergencies and mitigate drought damage to fish and wildlife, and the investments also will support small farmers and ranchers and water systems facing a loss of water supply. He set aside another $250 million as a contingency for further legislative actions to combat the effects of the drought.
CalChamber Position
The California Chamber of Commerce supports a comprehensive solution to the state's chronic water shortage to ensure all Californians have access to clean and affordable water. Conservation, desalination, recycling, reuse, water use efficiency, conveyance and storage should be pursued vigorously to help increase water supply.
January 2022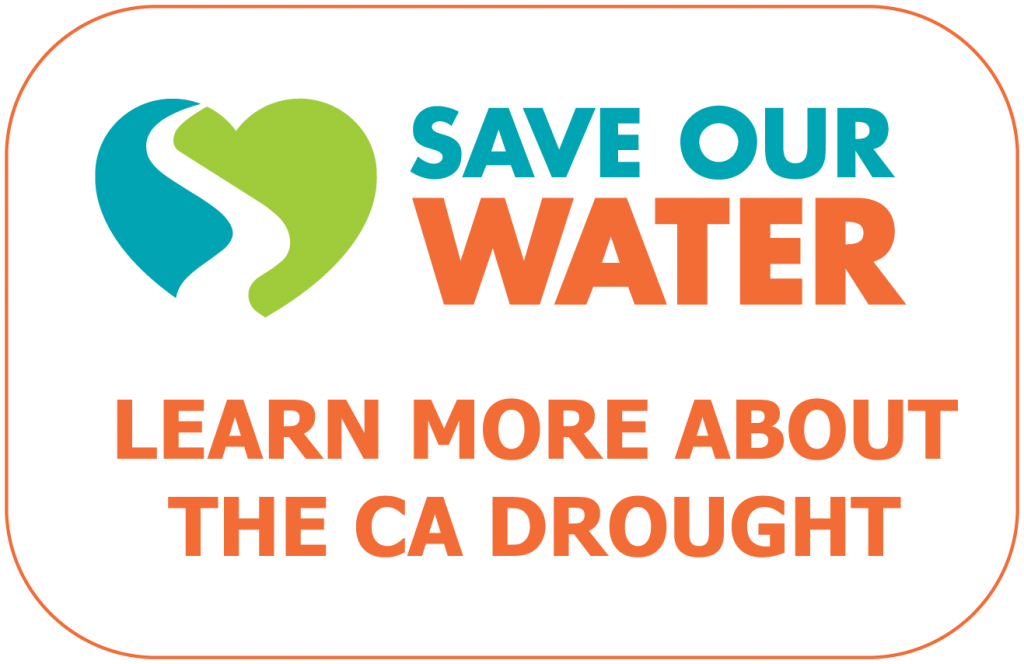 Recent News
Water Bills
Coalition
Committees
Delta Vision
Staff Contact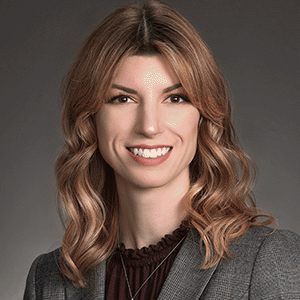 Brenda Bass
Policy Advocate
Water