Tax Credits
Attack on Business Incentives Harms Economic Recovery
COVID-19 has reaped financial unpredictability far and wide. Businesses are struggling, unemployment has spiked, and the state budget is on a roller coaster of deficit and surplus. The Legislative Analyst has warned of long-term budget deficits, based on unsustainable spending commitments, which will likely inspire some lawmakers to search for additional revenue sources, such as limiting, repealing, or suspending tax credits.
Last year, lawmakers proposed $82.8 billion in new taxes and fees, including undermining the basis for what they call "tax expenditures." Tax credits, tax deductions, sales tax exemptions and income exclusions reduce the amount of tax collected from a taxpayer in exchange for an intended public policy objective. These tax expenditures are provisions in the tax code and are designed to achieve certain goals by providing economic benefits such as influencing taxpayer behavior, improving competitiveness, or stimulating economic growth.
Recently, beneficiaries of the state's General Fund revenue, including government employee and teachers' unions, have attacked the use of credits and deductions, claiming they are tax loopholes that benefit corporations and take money away from schools and community services.
Repeal or Suspension of Tax Credits and Deductions
In January 2020, Governor Gavin Newsom estimated the treasury would enjoy a $21 billion budget surplus. By June 2020, Governor Newsom anticipated a $54 billion deficit.
In response to the state's anticipated fiscal shortfall, AB 85 (Committee on Budget) was signed in June 2020. This budget bill suspended two separate categories of tax credits, resulting in an $8.7 billion tax increase on businesses over the next three years.
• First, AB 85 suspended the net operating loss (NOL) deduction for 2020–2022 tax years. Most businesses do not turn a profit during their formative years. In order to account for this, both the federal government and California allow businesses to offset their tax liabilities with an NOL deduction. An NOL deduction is a tax credit that occurs when business tax deductions are more than a business' taxable income in a year. This loss is carried forward to future years to offset future profits, thus reducing the tax liability of the business. The NOL credit is particularly useful in California's Silicon Valley, where startups typically go years without making a profit.
• Second, AB 85 limited business incentive tax credits to $5 million per year per taxpayer. This limitation applies to research and development (R&D) credits, enterprise zone credits, hiring credits (including the California Competes Credit), college access credits, motion picture credits, and credits for produce donations by agricultural producers to food banks.
The R&D limitation is particularly troublesome because California biopharmaceutical companies are working diligently on COVID antiviral therapies and vaccinations. That work could potentially be exported to another state where an R&D credit would apply in full. Additionally, California's tech sector and aerospace and defense industries will experience large financial setbacks from the R&D suspension.
These temporary suspensions are consistent with similar revenue-saving measures that prior administrations have used during earlier budget shortfalls. Employers will certainly endure a hardship as a result of AB 85's credit suspensions. However, the bill contains a carryback provision, meaning the credits can be claimed later, which is a silver lining in a difficult situation.
While AB 85 temporarily suspended certain tax credits to address a pandemic-induced recession, the Legislature proposed multiple bills seeking to undermine tax expenditures in a more permanent fashion.
Transparency and Review
Past attempts to eliminate tax credits and deductions have been opposed staunchly by the California Chamber of Commerce and our business allies. As a result, legislators have recently focused on bills that attempt to disclose publicly how tax credits are being utilized under the guise of transparency.
Last year, SB 956 (Jackson; D-Santa Barbara) sought to establish a permanent California Tax Expenditure Review Board that would have directed the Legislative Analyst's Office (LAO) to study tax expenditures, establish deadlines for the completion of studies, publish the findings of the studies, and make recommendations to the Legislature about each tax expenditure studied.
According to the bill's author, Senator Hannah-Beth Jackson, "This bill is intended to be the beginning of a process whereby California examines all of its tax expenditures… This will allow the Legislature, prior to deciding whether to renew them, to determine if they are cost-effective, properly designed and effecting their intended public policy objectives." These tax expenditure recommendations could have led to the repeal of several important tax exemptions and incentives, potentially raising taxes by billions of dollars.
Similarly, SB 972 (Skinner; D-Berkeley) was introduced last session and was characterized as a corporate tax disclosure bill with the goal of financial transparency. The bill would have required the Franchise Tax Board to compile a list of corporate taxpayers with worldwide gross receipts of $5 billion or more. That list would have included the name and tax liability of the taxpayer, the taxable year for which the return was filed, the total gross receipts for that taxable year, and the amount and types of credits claimed for that taxable year. The list then would have been shared with the Senate Governance and Finance Committee and Assembly Revenue and Taxation Committee with the intention of public disclosure.
The CalChamber opposed both bills, given concerns about how the tax information would be misused by supporters and how this would tie into their goal of eliminating tax credits and deductions. Neither bill was enacted.
Elimination of broader tax credit suspensions and deductions have been proposed previously in the Legislature but were shelved given the significant opposition they generated. SB 468 (Jackson; D-Santa Barbara) proposed to repeal any tax expenditure that did not already have a sunset date, "metrics of efficacy," and had reduced state revenues by more than $1 billion annually for each of the prior 10 years. SB 567 (Lara; D-Bell Gardens) actually caused international opposition due to the proposed repeal of the water's edge election, which allows multinational companies to base California taxable income on income received from affiliates within the United States, not other parts of the world.
CalChamber Position
The CalChamber will continue to oppose any attempts to eliminate or disincentivize the use of tax expenditures. Tax credits and deductions play a vital role for employers in generating employment, expanding operations, and increasing economic output. These benefits also serve the state's economic needs because they create multiple streams of additional tax revenue and stimulate added investment and development within the state.
Legislative review of existing tax credits to determine their effectiveness is appropriate, but disparaging the use of business incentive tax credits is especially harmful to California's economy, particularly now when businesses are trying to recover.
January 2020
Recent News
Taxation Bills
Committees
Staff Contact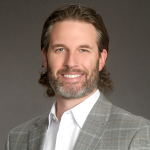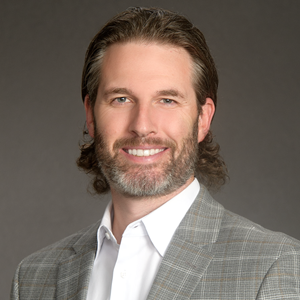 Preston Young
Policy Advocate
Health Care, Taxation