This article is part of a series of profiles of CalChamber member companies that are contributing to the state's economic strength and ability to stay competitive in a global economy. Visit California Works to learn more about this series and read past and future profiles.

Full Harvest is on a mission to fundamentally change the food system for the better.
"Our vision is a world where there is 0% food waste and 100% full harvests, where everything that is grown that is edible is used towards consumption," says company founder and CEO Christine Moseley in an online video.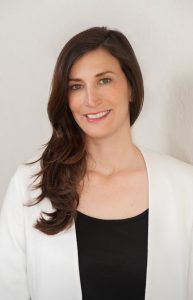 As explained in a Newsweek profile published earlier this month, Moseley set out to find a solution to food waste nearly 10 years ago when she noticed how much good produce was being discarded because of its appearance.
She was working as head of strategic products and business development for Organic Avenue, a cold-pressed juice company. During a farm visit, Newsweek reports and Moseley recalls on the Full Harvest website, she found herself "stepping calf-deep on beautiful edible romaine leaves that were about to be churned under back into the ground." The perfect-looking center romaine hearts were being packed for grocery stores while the edible outside leaves were discarded, even though they could have been used for making juices.
Her first idea was to use the discarded produce to make affordable green juices and other plant-based foods. Unable to find the right supplier after eight months, she decided to become the supplier herself.
Moseley founded Full Harvest in 2015 as "an online B2B marketplace for ugly and surplus produce."
The U.S Department of Agriculture estimates that Americans waste 30%–40% of food each year, or 133 billion pounds. Californians throw away about 6 million pounds of food each year, according to the California Department of Food and Agriculture.
Moseley described to Newsweek the cash flow and financing challenges of getting her company going:
As Newsweek reports: "During the two-and-a-half years it took Moseley to get Full Harvest off the ground, she lived off a $75,000 stake—$25,000 from savings and $50,000 earned via side hustles like renting out her car and helping students write their MBA essays. 'I was the cliche,' says Moseley. 'I lived in a basement eating rice and beans and peanut butter sandwiches, leveraging a credit card for business needs. I literally didn't know how I was going to pay my next rent bill. I got my first investor money right in the nick of time.'"
In addition to persuading investors to back the company, Moseley also had to convince growers. The ease of using the Full Harvest platform was the key.
"We've sold over 75 million pounds of surplus and imperfect produce, and heard from some of our farms that they've had some of their best years financially after working with us," Moseley told Newsweek. "Knowing that we're making an impact both on the environment and to the bottom line of our suppliers and buyers is our proudest accomplishment."