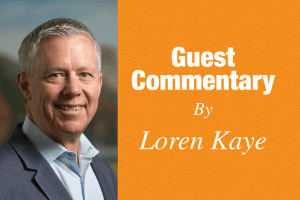 California employers would be forced to subsidize striking workers, and probably see their taxes increased, under a bill passed by the Legislature and awaiting action by Governor Newsom. The legislation, SB 799 by Senator Anthony Portantino, would make striking employees eligible for unemployment compensation after a strike has continued for more than two weeks.
The consequences of this radical change in unemployment eligibility would be profound.
First, California's unemployment insurance (UI) fund is insolvent. Its $18 billion debt, accumulated during the pandemic because of the statewide shutdown in workplaces, means that any additional increased costs would translate into higher taxes for employers.
The Legislature had a golden opportunity to manage the UI debt during the pandemic, when massive federal relief funds flowed into state and local coffers. Other states directed portions of this relief to stabilizing their UI accounts, but California chose to place the entire burden of supporting unemployed workers on the shoulders of employers – even though the workforce reductions were a result of pandemic fears or government directives.
This new mandate to support striking workers would add millions in new liabilities for the UI Fund. If SB 799 had been in effect the previous 12 months, it would have added about $215 million to the obligations of the UI Trust Fund over this time and would be expected to grow by more than $30 million a week given ongoing strike activity. These estimates do not consider the likely case that SB 799 would encourage even more or longer strikes, since the cost to the union and to the worker would be subsidized by employers.
A study released by the California Foundation for Commerce and Education in consultation with two eminent practitioners of state employment policies found that California has among the most generous and "claimant-friendly" laws regarding eligibility and claims processing, and that the state's unemployment insurance (UI) program has among the most forgiving exceptions for misconduct or fraud in the nation. SB 799 would add yet another expensive and ill-considered path to eligibility.
Second, striking workers are likely not entitled to unemployment compensation, under federal law. State UI law must operate in conformity and compliance with federal law, which specifically provides that unemployment compensation may only be paid to individuals who are not able to work, available to work, and actively seeking work. Unemployment insurance payments are intended to assist employees who, through no fault of their own, are forced to leave their employment. This is clearly not the case for workers who choose to join a strike.
Third, SB 799 creates collateral damage for every employer who is not a party to a labor dispute—which is to say nearly every other employer in California—by forcing employers to subsidize these labor disputes through higher taxes necessary to resolve the UI Fund's debt. It is the opposite of bilateral labor negotiation, and deeply unfair, to engage and create financial liability on utterly uninvolved parties, such as taxpaying California employers.
Fourth, it should be obvious that being unemployed through no fault of one's own is categorically different than going on strike. SB 799 hijacks the UI fund by decreeing that employed workers who temporarily refuse to work as a negotiating tactic are eligible for income support as if they lost their job through no fault of their own. Unlike the unfortunate employee who is laid off, strikers have a job—they just choose not to do it. That job will be waiting for them when they resolve their labor dispute.
SB 799 was rushed through the legislative process in less than three weeks, at the behest of union leaders promising financial support for ongoing and future work stoppages in California. The Governor has until October 14 to make a decision on this measure.
Loren Kaye is president of the California Foundation for Commerce and Education, a think tank affiliated with the California Chamber of Commerce.