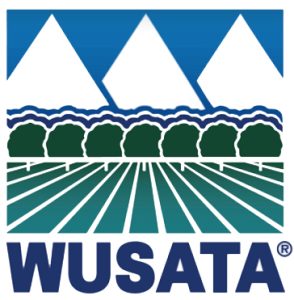 As a nonprofit organization funded through the U.S. Department of Agriculture Market Access Program, the Western United States Agricultural Trade Association (WUSATA) offers significant resources for small agribusinesses looking to tap into new markets and maximize their growth. Collaborating with entities in member states, such as the California Department of Food and Agriculture, WUSATA specializes in helping small business participants identify target markets, find foreign buyers, and afford international marketing.
Whether a company is just starting to consider international growth or is a seasoned exporter looking for new markets into which to expand, the Export Education program provides market intelligence research to help businesses identify top markets. The information is provided via webinars, monthly market intelligence reports, and personalized data reports to help companies evaluate market opportunities. Staying current with market trends, consumer preferences, and industry insights is critical when identifying new and emerging markets for a company.
Once the company has identified where it wants to go, it's time to meet buyers. Each year, WUSATA works with the Western State Departments of Agriculture to facilitate around 40 activities to promote international trade. These events range from tailored business-to-business meetings to pavilions at some of the world's largest trade shows. Each event is led by project managers from the state departments of agriculture, giving participants the opportunity to meet with buyers and network with their department of agriculture, which can further connect companies with business development resources. The California Department of Food and Agriculture is an active partner of WUSATA, envisioning and carrying out trade missions and events each year, significantly contributing to the success of the program. The Global Connect program is a vital tool for many participants, opening doors to new markets and helping companies cultivate connections with foreign buyers.
The financial component of exporting often can be a barrier for small businesses entering the global markets. WUSATA's FundMatch program provides financial assistance for companies conducting international marketing. With this program, companies can receive up to 50% reimbursement for international marketing costs, including trade shows, advertisements, and more. Reducing the financial burden for companies participating in exports is a crucial way that WUSATA supports the growth of small Western businesses.
WUSATA's programs equip small businesses with the knowledge, connections, and financial assistance necessary to thrive in world markets. "WUSATA has opened the door to opportunities I never thought possible for a small business like mine. From my perspective, participating in WUSATA has really been a game changer for my company," says Dave Mundis, a current participant.
To learn more about partnering with WUSATA, visit wusata.org.
WUSATA
The Western United States Agricultural Trade Association (WUSATA) is a nonprofit trade organization funded through the USDA's Market Access Program. Their mission is to aid the growth of western agribusinesses through exporting by providing market intelligence, buyer introductions, and financial aid to small businesses through Export Education, Global Connect, and FundMatch programs.
Export Education is a growing library of export research materials. Whether a company is new to exporting or entering a new market, it can find research tools, market intelligence updates, and training videos in the Export Education program.
Global Connect is an event-based program buyer connection program. This program allows participants to meet with pre-qualified buyers at trade shows, trade missions, and more. The Global Connect program also offers International Trade Leads— A free resource to all registered WUSATA participants.
FundMatch doubles a company's marketing budget while expanding its reach by providing 50% cost reimbursement on eligible international marketing expenses like trade show booth fees, in-store demonstrations, label modifications, and more. See the FundMatch Guide for additional program details.
To get started, visit WUSATA.org to create a free My WUSATA account, or contact export@wusata.org to schedule a free consultation.