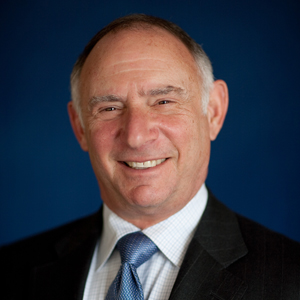 Allan Zaremberg, CalChamber President and CEO from 1998–2021, passed away on February 4 after dealing with a series of recent health challenges.
Zaremberg served in the role of president and CEO of CalChamber for 23 years beginning in 1998 after six years as executive vice president and head of CalChamber's legislative advocacy program. Before joining CalChamber, Zaremberg served as chief legislative advisor to and advocate for Governors George Deukmejian and Pete Wilson. He also served as a captain and flight navigator on a KC-135 jet air refueling tanker while in the U.S. Air Force from 1970 to 1975.
Allan is survived by his wife Karen, their son Adam, a grandson, and his sister Darlene.
Jennifer Barrera, President & CEO, CalChamber – "Allan was not only the leader of California's business community for decades, he was a friend and mentor to hundreds of people in the Capitol community. Allan's strategic mind and high standards set a great example for us all, yet throughout his career he remained humble and approachable. He was a leader who genuinely cared about people — whether you were on the same side of a political issue or not. He was known for his ability to work effectively across party lines and maintained strong relationships with governors and legislative leaders of both parties throughout his career.
"At CalChamber, we remember Allan with both respect and fondness. Allan had integrity and was authentic. He never missed a chance to ask how your day was going, learn about what was happening with your family or offer a restaurant recommendation. He made big sacrifices for the well-being of CalChamber, our staff, and the members he represented. We are grateful to have had him as our leader for so many years. Our sympathies go out to Allan's wife and his entire family."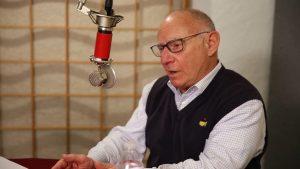 Greg Bielli, CalChamber 2023 Board Chair/President & CEO, Tejon Ranch – "Allan provided an exceptional level of leadership for the business community and all Californians while at the helm of CalChamber. He was a strong voice for common-sense policies that provided the basis for economic development in the state to benefit every resident of California. Today, we remember him not only for the great things he accomplished on behalf of California employers and employees, but the way in which he treated others throughout his career. Even though Allan had his professional stature, his roles of a family man and friend to many of us will be his true long-lasting legacy."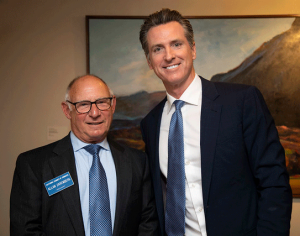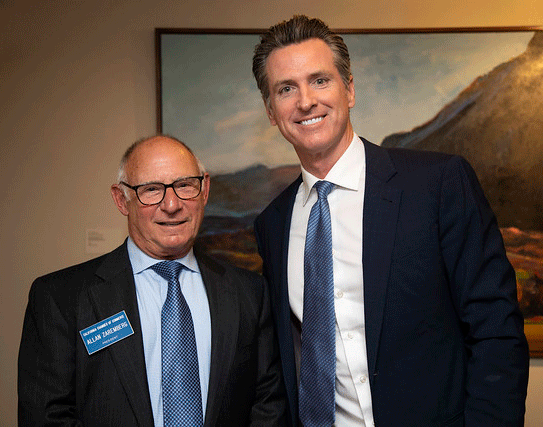 Governor Gavin Newsom – "Jennifer and I are deeply saddened by the passing of Allan Zaremberg, a passionate voice for California's business community for decades and trusted advisor to several California Governors.
"At the helm of the California Chamber of Commerce for 23 years, Allan helped shape California's work to strengthen, innovate and grow our economy and ensure the state remains the best place to start and grow a business.
"A fair and decent  man to his core, Allan always strived to build relationships and trust across the board, an increasingly rare feat. Our thoughts are with the Zaremberg family and everyone grieving this loss, Allan will be greatly missed."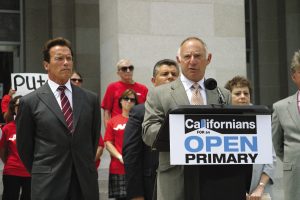 Governor Arnold Schwarzenegger – "Allan Zaremberg was a California legend. He was a fighter for all California businesses, big and small, and his impact on our state was enormous. He was also a great friend and advisor to me, and I will miss him. My thoughts are with his family and his many, many friends."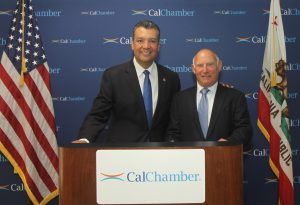 Senator Alex Padilla – "Angela and I share our deep condolences to the family and friends of Allan Zaremberg for their loss. For 23 years, Allan worked to strengthen California's economy as President and CEO of the California Chamber of Commerce. He led the business community with honor and principle, working across party lines to find
solutions.
"Allan was an instrumental partner in growing California's economy, now the fourth largest economy in the world. The entire business community mourns his loss and he will be forever remembered for his service to the Chamber and to our state."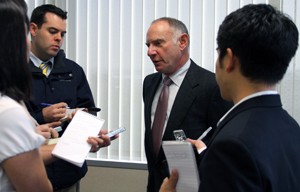 Robert Gutierrez, President, CalTax – "Allan was an incredibly strong and effective advocate for taxpayers, with a strategic mind and a warm heart. He leaves a legacy of working tirelessly to build a strong economy and create more opportunities for all Californians. We worked closely with Allan on many issues over the years and knew him as both a friend and the strongest ally you could ever have when advocating for policies to improve our state."
Tribute to Allan Zaremberg, Former CalChamber President and CEO at 2022 Sacramento Host Breakfast