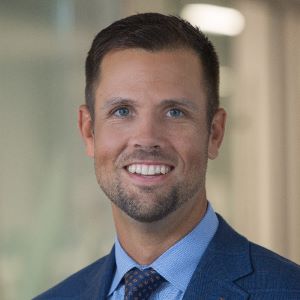 Jeremy Merz, former policy advocate for the California Chamber of Commerce, passed away on January 24 at the age of 42.
"Jeremy was a force for good and an effective advocate throughout his life. While Jeremy was with CalChamber, he was a strong voice representing California employers in the Capitol," said CalChamber President and CEO Jennifer Barrera. "When he was diagnosed with ALS, he immediately began using his advocacy skills to make a huge difference for all those impacted by ALS, fighting for more resources and care for the victims of this terrible disease. Jeremy was a friend to so many people in the Capitol community and he is extremely well-respected by all who were lucky enough to work with him. He leaves behind an incredible legacy of leadership — both professionally and personally — and his larger-than-life presence will be missed by all of us."
Last week, Merz was honored as the Dean and Kathleen Rasmussen Advocate of the Year by the Golden West Chapter of the ALS Association, which works to increase awareness and support for families facing ALS — amyotrophic lateral sclerosis.
Merz, who was department vice president of state government relations for the American Property Casualty Insurance Association, leveraged his professional expertise and network to improve access to care and accelerate the search for effective treatments and cures for ALS. He worked closely with Golden West Chapter leaders to advance a significant one-time allocation in state funding to support the organization's Wraparound model of care.
The additional funding will support essential care services, development of two new Certified Treatment Centers of Excellence and five multidisciplinary satellite ALS clinics. The funding also will cover costs for durable medical and communication equipment and offset out-of-pocket costs for respite care for ALS families.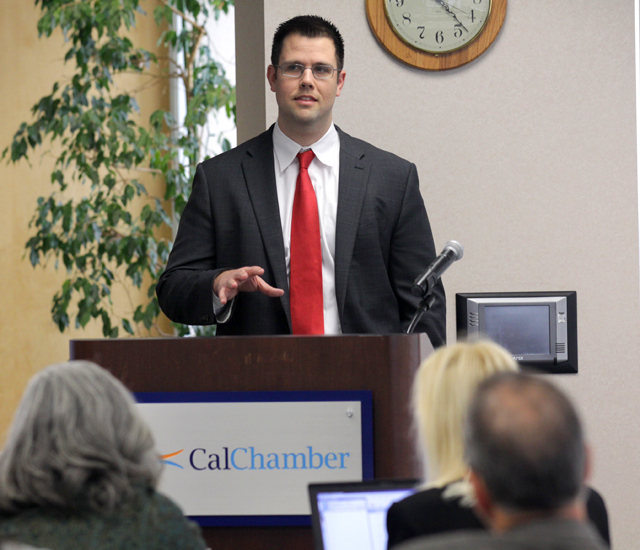 Merz joined the CalChamber policy team in December 2011 to specialize in workers' compensation, transportation, local government and international trade issues. He later added taxation and privacy issues to those for which he lobbied on behalf of the business community.
He came to the CalChamber from Downey Brand, LLP, where he represented private defendants in state and federal courts on business litigation, employment law and workers' compensation litigation.
Merz served as a judicial extern to the Honorable Frank C. Damrell, Jr., U.S. District Court judge for the Eastern District of California. He also was a workers' compensation claims case manager for Liberty Mutual.
 At 6-foot-7, Merz was a standout football player at Jesuit High School, headed for Idaho State University on a full football scholarship. A brain tumor ended his football career. After the tumor was removed, Merz transferred to the University of California, Davis, majoring in economics.
Upon earning his B.A., he went on to earn a J.D. with distinction from the McGeorge School of Law, University of the Pacific, where he also served on the editorial board of the McGeorge Law Review.
In March 2022, a month after learning that he and his wife were going to be the parents of twins, Merz got the diagnosis that ALS was the reason for the muscle twitches and other symptoms that had concerned him for about the previous year.
In a September 16, 2022 story by Joe Davidson of The Sacramento Bee, Merz acknowledged the growing difficulties of his condition, but said, "You have to adjust. I appreciate the things that bring me joy." He praised his wife as "the strongest person I've ever met" and also called attention to the other support he has received. "I know I'm loved," Merz told Davidson. "People, the way they've rallied around me, helping with meals, helping me walk, talking to me, the Sacramento community support has been absolutely amazing."
Merz is survived by his wife, Megan, their three children, and a wide network of supportive friends.