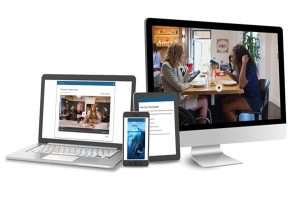 In today's workplace, the importance of incorporating diversity, equity and inclusion (DEI) cannot be understated.
Specifically, 74 percent of U.S. workers say corporate investment in DEI is "very important" or "somewhat important" to them when considering a new job, according to Indeed & Glassdoor's Hiring and Workplace Trends Report 2023, which also found that and 72 percent of workers aged 18 to 34 said they would consider turning down a job offer or leaving a company if they didn't think their manager or potential manager supported DEI initiatives.
To help employers move the needle on DEI, the California Chamber of Commerce has officially launched its Foundations of Diversity, Equity & Inclusion course, which aims to:
Help learners become more conscious about DEI and understand its value to an organization's bottom line;
Support learners in becoming more self-aware; and
Identify inclusive leadership behaviors that will ensure a workplace where people can thrive.
Employers can use this approximately one-hour training to empower teams, amplify underrepresented voices, attract and retain an enthusiastic workforce, and establish an infrastructure that supports change and promotes professional development.
So, although having employees complete DEI training isn't a legal requirement, implementing such training would benefit workplaces, employers and employees through improved performance, increased retention, enhanced engagement and loyalty, and more. Participants also are eligible for HRCI, SHRM and MCLE credits.
"The workforce of tomorrow will care deeply about DEI initiatives," according to the Workplace Trends Report, "and employers will use these programs to continue to differentiate themselves in a continuously competitive labor market."