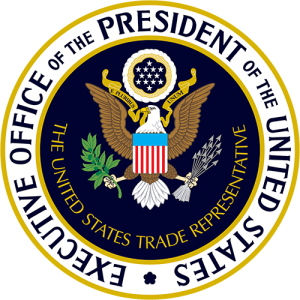 Fifty years after President Richard Nixon made his historic visit to China, 20 years after China joined the World Trade Organization (WTO), and following the Olympics in Beijing, the United States Trade Representative's (USTR) Office has released its 20th report pursuant the U.S.-China Relations Act of 2000. The Act requires the USTR to report annually to Congress on compliance by the People's Republic of China (China) with commitments made in connection with its accession to the WTO, including both multilateral commitments and any bilateral commitments made to the United States.
The WTO and its 164 member nations is the only global international organization dealing with the rules of trade between nations. At its heart are the WTO agreements, negotiated and signed by the bulk of the world's trading nations and ratified or approved in their parliaments or legislatures. The goal is to help producers of goods and services, exporters and importers conduct their business.
Agreed Commitments
On Saturday, November 10, 2001, concluding nearly 15 years of negotiations, members of the World Trade Organization — meeting in Doha, Qatar – unanimously approved China's application for membership. China's own Parliament immediately ratified the accession terms outlined in the nearly 1,000-page text. China waited 30 days and officially became a member of the WTO on Tuesday, December 11, 2001.
As a result of the negotiations, China agreed to undertake a series of important commitments to open and liberalize its regime in order to better integrate in the world economy and offer a more predictable environment for trade and foreign investment in accordance with WTO rules.
Among some of the commitments undertaken by China:
China will provide non-discriminatory treatment to all WTO members. All foreign individuals and enterprises, including those not invested or registered in China, will be accorded treatment no less favorable than that accorded to enterprises in China with respect to the right to trade.
China will eliminate dual pricing practices as well as differences in treatment accorded to goods produced for sale in China in comparison to those produced for export.
Price controls will not be used for purposes of affording protection to domestic industries or services providers.
The WTO agreement will be implemented by China in an effective and uniform manner by revising its existing domestic laws and enacting new legislation fully in compliance with the WTO agreement.
Within three years of accession, all enterprises will have the right to import and export all goods and trade them throughout the customs territory with limited exceptions.
China will not maintain or introduce, but limit any export subsidies on agricultural products.
Taiwan
Taiwan also was approved for WTO accession in 2001. Admission of Taiwan was prearranged to follow China's admission, with terms being completed 18 months prior. China originally objected to Taiwan's independent admission, but it was agreed that the two are separate, functioning as different customs territories and imposing different regulations on the importation of goods. Taiwan is known as Chinese Taipei in the WTO.
Report Details
In Part One of this report covering 2021, the USTR provides an assessment of China's WTO membership, including the unique and very serious challenges that China's state-led, non-market approach to the economy and trade continue to pose for the multilateral trading system.
In Part Two, it reviews the effectiveness of the various strategies that have been pursued over the years to address the unique problems posed by China.
In Part Three, USTR emphasizes the critical need for new and more effective strategies – including taking actions outside the WTO where necessary – to address those problems.
Finally, in Part Four, USTR catalogues the numerous problematic policies and practices that currently stem from China's state-led, non-market approach to the economy and trade.
Part One
Part One explains that when China acceded to the WTO, it voluntarily agreed to embrace the WTO's open, market-oriented approach and to embed it in China's trading system and institutions. China also agreed to take on the obligations set forth in existing WTO rules, while also making numerous China- specific commitments. As previously documented, and as remains true today, China's record of compliance with these terms has been poor.
Part Two
As explained, for nearly two decades following China's accession to the WTO, a variety of bilateral and multilateral efforts were pursued by the United States and other WTO members to address the unique challenges presented by China's WTO membership. However, even though these efforts were persistent, they did not result in meaningful changes in China's state-led, non-market approach to the economy and trade.
Part Three
In Part Three, USTR explains that, in recent years, it became evident to the United States – and to an increasing number of U.S. trading partners — that new strategies were needed to deal with the many problems posed by China's state-led, non-market approach to the economy and trade, including solutions independent of the WTO.  USTR also emphasizes that these strategies needed to be based on a realistic assessment of China's economic and trade regime and need to be calibrated not only for the near-term but also for the longer term. Accordingly, the United States is now pursuing a multi-faceted strategic approach that accounts for the current realities in the U.S.-China trade relationship and the many challenges that China poses for the United States and other trading partners, both now and likely in the future.
The Biden administration announced the initial steps of the United States' strategic approach in October 2021. This approach includes several components, which have begun to be implemented:
First, the United States is continuing to pursue bilateral engagement with China and is seeking to find areas where some progress can be achieved. China is an important trading partner, and every avenue for obtaining real change in its economic and trade regime must be utilized. Currently, the United States is engaging China on the most fundamental U.S. concerns with China's state-led, non-market approach to the economy and trade, which includes China's industrial policies. At the same time, the United States is working to hold China accountable for its existing commitments.
Second, it is clear that domestic trade tools – including updated or new domestic trade tools reflecting today's realities – will be necessary to secure a more level playing field for U.S. workers and businesses. The United States therefore is exploring how best to use and improve domestic trade tools to achieve that end.
Finally, it is equally critical for the United States to work more intensely and broadly with allies and like-minded partners in order to build support for solutions to the many significant problems that China's state-led, non-market approach to the economy and trade has created for the global trading system. This work is taking place in bilateral, regional and multilateral fora, including the WTO.
Part Four
Part Four discusses specific problematic Chinese policies and practices in more detail. These policies and practices are grouped into sections on non-tariff measures, intellectual property rights, agriculture, services and transparency.
CalChamber Position
The California Chamber of Commerce, in keeping with longstanding policy, enthusiastically supports free trade worldwide, expansion of international trade and investment, fair and equitable market access for California products abroad and elimination of disincentives that impede the international competitiveness of California business.
As with most business organizations more than 20 years ago, the CalChamber supported China's entry into the WTO. More recently, one of CalChamber's five international priorities specifically asks that the revamp of the WTO address the functioning of the appellate body, and support efforts to ensure our trading partners adhere to fair and transparent trade practices while being held accountable when they violate international rules.
CalChamber international priorities:
Trade be a priority.
The revamp of the World Trade Organization address the functioning of the Appellate Body, and support efforts to ensure our trading partners adhere to fair and transparent trade practices while being held accountable when they violate international rules.
The focus continue on lowering tariffs and nontariff barriers to support the expansion of American exports.
Trade Promotion Authority is renewed to enable the United States to easily pursue new trade deals.
Bilateral, regional, and multilateral trade agreements — which are critical to consumers, workers, businesses, farmers and ranchers — continue to be advanced.
Staff Contact: Susanne T. Stirling