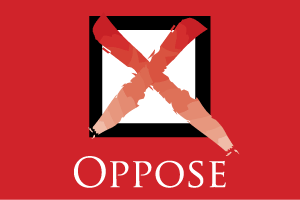 California Chamber of Commerce policy advocates working alongside advocates from allied business groups succeeded in stopping six CalChamber-opposed bills from advancing for the year, while negotiating amendments that allowed CalChamber to remove opposition from two other pieces of proposed legislation.
Amended Bills
AB 255 (Muratsuchi; D-Torrance): Before amendments, this bill would have required primarily small commercial lessors to absorb up to 75% of their owed rent from their tenants so long as they claimed a COVID-19 related financial impact, thereby turning mom-and-pop commercial lessors into acting as the state's safety net. CalChamber position changed to "oppose unless amended." Placed on Assembly Inactive File on June 3 at author's request.
AB 570 (Santiago; D-Los Angeles): Before amendments, this bill would have required employer-sponsored health plans to cover dependent parents and stepparents which would have increased premiums and out of pocket costs by up to $936,000,000. Amendments made on May 24, 2021 would require only individual health plans provide this coverage, not employers. CalChamber position changed to "no position." In Senate Rules committee.
Bills Stopped for the Year