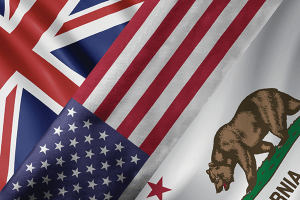 Following are observations on future United Kingdom-California relations by Joe White, Tech Envoy to the United States and British Consul General San Francisco; and Emily Cloke, British Consul General Los Angeles.
On December 24, 2020, the United Kingdom and European Union reached an agreement beginning a new chapter in our relationship centered on free trade and friendly cooperation as sovereign equals. We understand that our friends in California will still want to conduct significant cross-border business between the U.K. and the EU. Our aim is to support you to do just that, and to maintain the U.K.'s status as the location of choice for Californian companies expanding overseas.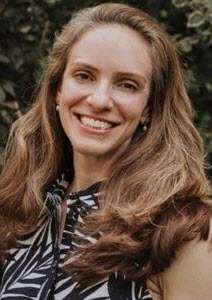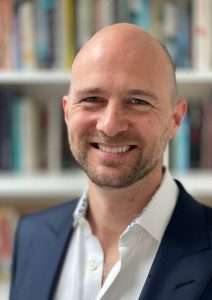 Under the U.K.-EU Trade and Cooperation Agreement, businesses will continue to be able to trade goods and services smoothly under the most liberal market access arrangements either party has ever offered: it grants zero tariffs and zero quotas for goods, alongside arrangements on financial services equivalence and data adequacy. It does this while maintaining high labor, environment and climate standards.
Additionally, there will be no hard border on the island of Ireland, upholding the Belfast (Good Friday) Agreement alongside the constitutional integrity of the U.K. All of this allows the U.K. to strike deals and regulate in a way that suits our economy and businesses—doing things more innovatively and effectively.
Bilateral Agreements
The U.K. is taking full advantage of our newfound freedom and autonomy to show what Global Britain means to the world. We have been working tirelessly to secure bilateral trade agreements, striking deals with 61 countries from Canada to Japan to South Africa, covering trade worth $269.9 billion in 2019. For 2021 we will go further, taking international leadership in co-hosting the COP26 conference in Glasgow to galvanise global efforts to tackle climate change. We will also use our G7 Presidency to drive a global recovery from COVID-19, while working together to strengthen democratic governance and established international frameworks.
In the United States, we are renewing our long and valued partnership to tackle new challenges, advancing our shared priorities from climate change to trade and security. The U.K. and U.S. are already each other's largest investors, supporting growth and high value jobs in both countries. The U.K.-California relationship is very close—California exports $17.8 billion in goods and services to the U.K., supporting tens of thousands of jobs in the Golden State. We want to strengthen it further.
U.K.-U.S. Negotiations
We've made huge progress so far in U.K.-U.S. trade negotiations covering a number of areas of great importance to both the U.K. and California, including measures to support small and medium-sized enterprises. There are even more opportunities for us to explore though.
As two of the world's most advanced economies, our already-large digital trading relationship could benefit massively from ambitious and "future proofed" digital provisions. Crucially, a U.K.-U.S. deal can promote new sustainable growth and job opportunities in low-carbon areas.
U.K. and California
The U.K. is one of the most attractive markets for Californians to do business in.
Berkeley-based Rigetti Computing will develop its new quantum computer in the U.K., backed by $13.6 million government and industry investment.
Los Angeles-based Hackman Capital Partners will invest more than $400 million over the next three years into developing Eastbrook Studios, a new film and television production hub in East London spread over 11 acres and 12 sound stages.
The U.K. is well-known for our talented and diverse workforce, as home to some of the world's best universities, for our commitment to the rule of law, and for our competitive tax environment. Our new Points Based Immigration System means U.S. nationals entering the U.K. will be treated exactly the same as EU nationals based on clear criteria.
Our local Department for International Trade team stands ready to support Californians looking to take advantage of these opportunities and we encourage you to get in touch with us.
Climate Change
We are excited to expand our already-close working relationship with California on our ambitious climate goals, from capping emissions to eliminating the sale of internal combustion engines, to ending a reliance on coal through the Powering Past Coal Alliance.
The U.K.'s new Nationally Determined Contribution under the Paris Agreement commits us to reducing greenhouse gas emissions by at least 68% by 2030; an important step toward reaching its ambitions for net zero by 2050. All of this is made possible by the government's 10-point plan for a green industrial revolution, which sets the direction for renewable energy, transportation innovations like "jet zero" and green ships, and green finance.
Opportunities
We are an ambitious nation with big ideas, fired up by new determination to grasp fresh opportunities. The U.K. government sees 2021 as an opportunity to show what Global Britain means to the rest of the world by reasserting ourselves as a liberal and free trading nation and acting as a global force for good.
In these ways and others, we look forward to working with all of you across California and the incoming Biden administration to build back better.
Find out more about investing in, buying from or doing business with the U.K. at www.great.gov.uk/international/.
Staff Contact: Susanne T. Stirling