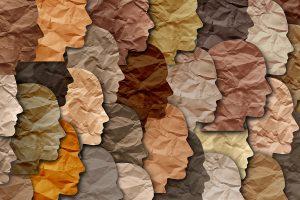 As part of its ongoing effort to help employers foster an inclusive workplace, the California Chamber of Commerce will be presenting a panel discussion next week on the role that racism and bias plays in the workplace.
The free one-hour discussion, Putting Racial Justice Words Into Action: Best Practices and Strategies for California Businesses, will begin Wednesday, July 15 at 8 a.m. via Zoom.
Leading the event will be Cassandra Pye, Executive Vice President and Chief Strategy Officer for Lucas Public Affairs.
Joining her will be:
Jonathan Mayes, Senior Vice President of External Affairs and Chief Diversity Officer at Albertsons;
Leland Jourdan, Chief Diversity Officer for Chevron Corporation; and
Audra Bohannon, Senior Client Partner at Korn Ferry.
Together, this esteemed group will lend their expertise on a wide range of issues related to bias including the ways company leadership can respond to racism and move the needle on diversity in their organizations; how bias influences decision-making, hiring, promotions and retention; and education and training programs to move workers into management.
About the Panelists
Cassandra Pye

Cassandra Pye has provided strategic counsel in communications, government, politics and advocacy to corporate interests in global, national, state and local arenas for 35 years. She joined Lucas Public Affairs in November 2019 and has held leadership roles in the public and private sectors in Sacramento and Washington, D.C.  Founder of 3.14 Communications, LLC, with clients in a range of sectors, she also served as deputy chief of staff to former California Governor Arnold Schwarzenegger. Since 2016, she has been a lead facilitator for the American Leadership Forum's Leading Consciously trainings, providing insights into unconscious (implicit) bias and its impact on societal structures and institutions. She lives in Sacramento.
Audra Bohannon

Audra Bohannon has delivered strategic leadership and business consultation solutions for more than 30 years. She is based in Korn Ferry's Boston office. Her portfolio of client organizations served includes a broad range of U.S. and global industries and businesses. She has provided executive coaching for positions ranging from C-level executives to entry-level individual contributors and is a frequent conference speaker, panel moderator, seminar facilitator and thought driver on topics related to development, inclusion and diversity. Her message is: "Lead life by design, not by default." Her many white papers and articles also emphasize this theme.
Leland Jourdan

Leland (Lee) T. Jourdan has been in the energy industry since 1983, a career that spans the regulated and deregulated landscape of energy commodities, including U.S. domestic trading, transportation and LNG, as well as energy acquisition and divestiture projects. He currently serves as Chief Diversity Officer, Global Diversity and Ombuds Center of Expertise. Prior assignments in Chevron include Vice President, Commercial, Chevron IndoAsia Business Unit, which included commercial and business development covering Indonesia and the Philippines, and GM Commercial and Business Development for Chevron's Asia South Business Unit which includes Bangladesh, Myanmar, China, Thailand, Cambodia and Vietnam. He resides in Houston, Texas.

Jonathan Mayes

Jonathan Mayes began his legal career in the San Francisco area, where he now resides. He joined Safeway in 1994, continuing as senior vice president when the company merged with Albertsons in 2015. He has held leadership positions in government relations, public affairs, sustainability, philanthropy, and diversity and inclusion. He is a Certified Diversity Executive and frequent presenter at conferences and universities across the United States. He also is a professional musician, arranger and band leader.
Free Resources Available
The Promoting Equality, Diversity and Opportunity in the Workplace resource webpage features insightful podcasts, webinars, blogs, and other training materials that are useful tools in combating bias and workplace discrimination.
The CalChamber is asking employers to please share these items and future updates to this page with employees and colleagues so that, together, we can help forge a lasting culture of change.