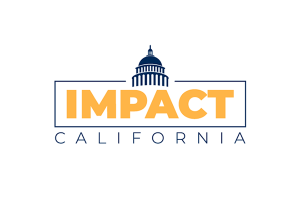 When local business leaders speak out, legislators listen. But there's no need to hire a personal lobbyist—just sign up for Impact California.
The legislative session is starting to ramp up, so now is the time to sign up for Impact California to make sure you stay up-to-date on pending proposals that will have an impact on your business and community.
Last year alone, the California Chamber of Commerce reviewed thousands of bills, zeroing in on which proposals were likely to hurt the business community, and which bills were likely to help businesses create more jobs.
Impact California can alert you to the most pressing issues being discussed in Sacramento at the State Capitol, and help you contact your elected representatives so that your voice is heard on issues that matter to you.
Impact California provides users with:
Legislative insight on key lasting/major issues;
Resources explaining how to engage in the legislative process;
Real-time legislative updates; and
Direct links to take action on bills that would affect your community and businesses.
Explore the Impact California website by visiting https://www.calchamber.com/impact-california.  Be sure to sign up to receive email updates from the program so that you never miss an opportunity to use your voice in the legislative process.
Follow Impact California on Twitter at @Impact_CA and stay informed on key legislation affecting California business no matter where you are.
Staff Contact: Natalie Leighton