California Chamber of Commerce Vice President of International Affairs Susanne Stirling yesterday was presented with the "Outstanding Woman of the Year in International Trade" award by the Women in International Trade, Los Angeles (WIT-LA).
Stirling received the award during WIT-LA's Global Trade Awards Gala in Manhattan Beach, which brought together 150 individuals from the international trade world to recognize and celebrate women who serve as role models and who have paved the way for others in expanding their own business. The Gala also promoted international trade by recognizing the impact it has on the growing economy and its importance to the Los Angeles area.
Outstanding Woman in International Trade Award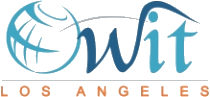 The WIT-LA Outstanding Woman in International Trade Award is given annually to a woman who has furthered international trade through excellence and innovation. The award recipient is a role model to other women in the field and highly respected for her significant achievements and responsibilities in international trade.
Susanne T. Stirling
As vice president of international affairs, Susanne Thorsen Stirling has headed CalChamber international activities for nearly four decades.
She is an appointee of the U.S. Secretary of Commerce to the National Export Council, and serves on the U.S. Chamber of Commerce International Policy Committee, the California International Relations Foundation, and the Chile-California Council.
In previous years, Stirling served on the Governor's California International Trade and Investment Advisory Council, board of directors of the International Diplomacy Council, the World Affairs Council of Northern California, and the Danish-American Chamber of Commerce.