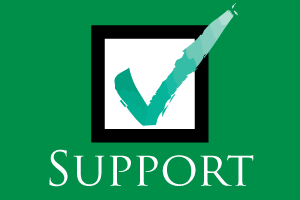 Two California Chamber of Commerce-supported bills that will help California public schools recruit and retain quality teachers passed out of their respective policy committees this week.
SB 933 (B. Allen; D-Santa Monica) provides matching grants to help school districts establish and maintain teacher residency programs to recruit, prepare, and retain new teachers.
AB 1756 (Bonilla; D-Concord) provides one-time funding for postsecondary teacher preparation institutions to develop integrated baccalaureate degree and teaching credential programs.
CalChamber Position
Having strong teachers in every classroom is critical to ensuring more students graduate from high school adequately prepared to enter the workforce or further their education without the need for significant remediation. As such, the current teacher shortage presents a significant threat to the state's ongoing efforts to meet future workforce needs.
Both bills are prudent investments in the most important component of California's education system, its teachers, and will contribute to the long-term health of the state's economy.
Teacher Corps
SB 933 helps high-need school districts establish and maintain teacher residency programs in partnership with teacher preparation institutions, community partners, and other nonprofits, to prepare and mentor new teachers.
School districts will be able to apply for state matching grants of up to $30,000 per teaching candidate, per year for three years, to help pay the student teacher, cover the cost of their credential program, and bring a master teacher to mentor them. The program will help ensure that all students will have highly qualified teachers in their classrooms.
The bill represents a comprehensive approach that maximizes the use of state dollars by requiring participating school districts to match the state's contribution and use proven teacher preparation strategies to train, support, and retain a new generation of teachers.
Integrated Programs
AB 1756 provides one-time funding to postsecondary teacher preparation institutions to help them develop integrated programs so that students can earn their baccalaureate degree and a teaching credential concurrently, within four years.
These innovative programs will help draw new teachers to the profession, put fully trained teachers into classrooms more quickly, and reduce the amount of debt new teachers have to take on, increasing the value of teacher salaries.
Key Votes
SB 933 passed the Senate Education Committee on March 16 with unanimous bipartisan support, 9-0:
Ayes: Liu (D-La Cañada Flintridge), Block (D-San Diego), Hancock (D-Berkeley), Huff (R-San Dimas), Leyva (D-Chino), Mendoza (D-Artesia), Monning (D-Carmel), Pan (D-Sacramento), Vidak (R-Hanford).
AB 1756 passed the Assembly Education Committee on March 16 with unanimous bipartisan support, 6-0.
Ayes: O'Donnell (D-Long Beach), Olsen (R-Modesto), Kim (R-Fullerton), McCarty (D-Sacramento), Santiago (D-Los Angeles), Thurmond (D-Richmond).
Absent/abstaining/not voting: Weber (D-San Diego).
Both bills go next to the Appropriations Committee of their respective houses.
Staff Contact: Mira Morton