Monday, December 7, 2015
Contact: Denise Davis
SACRAMENTO, CA — The California Chamber of Commerce today announced the election of its new board officers, including Michael W. Murphy as 2016 chair of the CalChamber Board of Directors. Murphy is president and chief executive officer of Sharp HealthCare, an integrated health system in San Diego County.
"I am very honored to be the 2016 Board Chair and look forward to working with the board and the Chamber's leadership team to carry on the 125-year history that has been dedicated to our state's economic vitality by meeting the need of California's employers and their employees," said Murphy. "Through our many public policy and business services efforts the CalChamber is committed to enhancing the business environment for the more than 13,000 diverse member companies we represent."
Serving with Murphy as 2016 officers of the CalChamber Board are:
First Vice Chair: Susan Corrales-Diaz, president of Systems Integrated;
Second Vice Chair: Terry MacRae, chief executive officer, president and founder of Hornblower Cruises & Events;
Third Vice Chair: Grace Evans Cherashore, chief executive officer for Evans Hotels.
Murphy oversees a workforce of nearly 17,000 employees, 2,600 affiliated physicians and 2,000 volunteers. He was appointed to his position in June 1996.
He began his career at Sharp in 1991 as chief financial officer of Sharp Grossmont Hospital before moving to a systemwide role as Sharp's vice president of financial accounting and reporting. Before his appointment as president and CEO, Murphy served as senior vice president of business development and legal affairs. In that capacity, he directed major business transactions and evaluated and implemented business development opportunities through the Sharp system.
Murphy's career in health care spans more than 30 years. Before joining Sharp, he worked in the public accounting industry specializing in health care, most recently as a partner with Deloitte and Touche, an international accounting and consulting firm.
Murphy grew up in Southern California. He is a graduate of California State University, Long Beach and is a certified public accountant. He is a past chairman of the board of the Greater San Diego Regional Chamber of Commerce. Murphy is actively involved as a member and supporter of several other community-based health and social service organizations.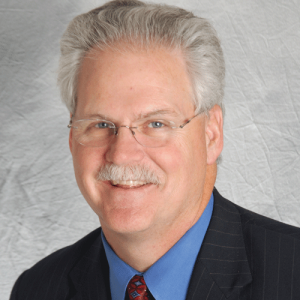 The California Chamber of Commerce (CalChamber) is the largest broad-based business advocate to government in California.  Membership represents one-quarter of the private sector jobs in California and includes firms of all sizes and companies from every industry within the state.  Leveraging our front-line knowledge of laws and regulations, we provide products and services to help businesses comply with both federal and state law.  CalChamber, a not-for-profit organization with roots dating to 1890, promotes international trade and investment in order to stimulate California's economy and create jobs.  Please visit our website at www.calchamber.com.
#####