Contact: Denise Davis
SACRAMENTO, CA — The California Chamber of Commerce today announced the election of its new board officers, including Joseph M. Otting as 2015 chair of the CalChamber Board of Directors. Otting is president and chief executive officer, OneWest Bank, N.A.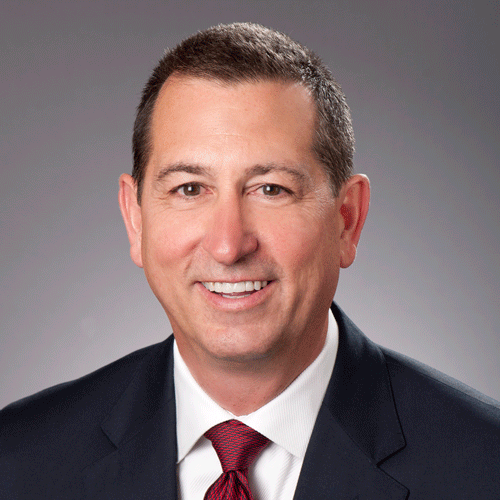 "I look forward to the next year as we continue to work together to make California the best state in the nation for innovation, commerce and job creation," said Otting.  "CalChamber will celebrate its 125th anniversary year in 2015 and it is an honor to lead our efforts as we build on past successes to continue to move the state's economy forward."
Serving with Otting as 2015 officers of the CalChamber Board are:
First Vice Chair Michael W. Murphy, president and chief executive officer, Sharp Health Care;
Second Vice Chair Susan Corrales-Diaz, president, Systems Integrated;
Third Vice Chair Terry MacRae, the Chief Executive Officer, President & Founder of Hornblower Cruises & Events.
Otting became president, chief executive officer and a member of the board of OneWest Bank, FSB, in October 2010.
Before joining OneWest Bank, Otting served as vice chairman of U.S. Bancorp, where he managed the Commercial Bank Group and served on the Bancorp's managing committee. He also served as a member of U.S. Bank's main subsidiary banks' board of directors.
From 1994-2001, Otting was with Union Bank of California, where he was executive vice president and group head of commercial banking.
Before joining Union Bank, he was with Bank of America, where he held positions in branch management, private banking and commercial lending.
Otting holds a bachelor of arts degree from the University of Northern Iowa and is a graduate of the School of Credit and Financial Management at Dartmouth College.
In addition to his position on the CalChamber Board, he serves on the boards of the Killebrew-Thompson Memorial and Jonathan Club. He is a member of The 100 Club and the Financial Services Roundtable. He also has served as a board member for Associated Oregon Industries, Oregon Business Council, Portland Business Alliance, Minnesota Chamber of Commerce and Blue Cross Blue Shield of Oregon, and was a member of the SOLV Founders' Circle, the Los Angeles Area Chamber of Commerce and board and Executive Committee of the Los Angeles Economic Development Corporation.
The California Chamber of Commerce (CalChamber) is the largest broad-based business advocate to government in California.  Membership represents one-quarter of the private sector jobs in California and includes firms of all sizes and companies from every industry within the state.  Leveraging our front-line knowledge of laws and regulations, we provide products and services to help businesses comply with both federal and state law.  CalChamber, a not-for-profit organization with roots dating to 1890, promotes international trade and investment in order to stimulate California's economy and create jobs.  Please visit our website at advocacy.calchamber.com.
#####