Overview
California's transportation infrastructure is facing a crisis. The state needs more investment in road systems but the current financing methods are insufficient for the magnitude of work. According to the 2015 Ten-Year State Highway Operation and Protection Program (SHOPP) plan, maintenance and repair of the state's highway system is undersupplied by $5.7 billion a year. In addition, a report by the California Legislative Conference Committee on Transportation Funding (Committee Report) recently estimated that it would require $7.8 billion annually to bring local street and road repair up to the best management practice level.
In comparison to other states, the Reason Foundation ranked California's highways 45th in overall performance and 49th in maintenance in 2014. These deficits and rankings reveal that the state needs new funding solutions.
Goal
Develop and maintain a statewide transportation network that is adequate for the needs of business, agriculture and individual citizens.
Position
Many transportation projects for both new and existing infrastructure in California need stable funding sources. The California Chamber of Commerce supports a well-financed, dependable and efficient transportation financing mechanism that allows for maintenance of deteriorating infrastructure, encourages new construction projects, and ultimately creates well-payingand reliable jobs for Californians. The CalChamber encourages California's leaders to ensure a fair share of funding for state transportation proposals and policies that encourage growth.
Major Victories
Supported legislation signed into law in 2010
authorizing use of design-build by the Riverside County Transportation Commission (AB 2098).
Stopped new tax on goods movement in 2008 by leading a coalition of associations and businesses that persuaded former Governor Schwarzenegger to veto a bill to increase the cost of shipping goods and make California less competitive by imposing an illegal per-container tax in the ports of Long Beach, Los Angeles and Oakland (SB 974).
Issue Summary
High-Speed Rail in California
Position: The California Chamber of Commerce opposed Proposition 1A because of concerns with sustaining substantial amounts of additional indebtedness at a time when the state faced massive budget deficits. The CalChamber remains skeptical of funding plans that rely heavily on uncertain federal funds and ambiguous ridership numbers. In addition, there are many other high-priority issues that deserve legislative attention and funding.
Nevertheless, the CalChamber recognizes that despite the possibility that political viability of the project may be lacking, voters passed Proposition 1A to make the initial investment in a high-speed rail system in California. Until the will of the voting public changes, the CalChamber seeks to limit further increases in costs. The CalChamber will seek to ensure that all interested private firms—whether foreign, out-of-state, or California-based—can bid for contracts without constraints so that the system can be built in the most efficient and cost-effective manner.
Recent News
Transportation Bills
Coalitions
Committees
Policy Contact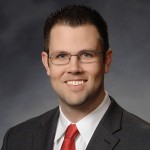 Jeremy Merz
Policy Advocate
Workers' Compensation, Taxation, Privacy,Transportation and Infrastructure