Overview
The people have spoken, and they said, "Raise somebody else's taxes."
Californians have not approved a general tax increase on a statewide ballot since 1990. During this same period, voters have approved seven targeted tax increases, three just this past November.
At the statewide general election, voters agreed to extend the tax on upper-income residents for another 12 years, continuing a $6 billion annual tax hike on wealthy Californians. They also agreed to hike the tobacco tax by $2 a pack, increasing levies by more than $1 billion a year, mostly on poor Californians. And along with legalizing the recreational use of marijuana, voters added new taxes to the previously pariah product.
(The other four earlier-approved targeted tax increases were a tobacco tax hike in 1998, a "millionaire's" income tax hike in 2004, an increase on certain corporations domiciled out of state in 2012, and the original income tax hike on upper-income Californians, also in 2012.)
At local elections, voters were more inclined to open their own wallets. Measures raising property, sales and parcel taxes passed in every region of the state. By last count, voters approved more than 80% of local tax measures, including many that required a two-thirds supermajority.
So where does this rush of tax-ivism leave Californians on state fiscal issues? Can we expect still further legislative and popular efforts to raise business and targeted taxes? More important, will those efforts be successful?
California Outlook: Tax Reform Talk Continues; Perennial Targeted Levies May Rise Again
Goals
Monitor legislation and regulatory activity to ensure that California tax laws are fair and can be administered easily.
Review state spending plans to make certain that economy and efficiency are the primary goals of government.
Major Victories
Reducing Burden on Taxpayers. Signed into law in 2016 with CalChamber support were bills to reduce burdens on disaster victims, maintain fairness in computing interest, ensure timely parcel tax notices, and conform state filing dates for tax returns with federal dates (AB 1559, AB 2201, AB 2476, AB 1775).
Blocked tax increases in 2016 that would have given local governments new authority to enact special taxes, including parcel taxes, by lowering from two-thirds to 55% the vote required for approving new taxes (ACA 4); blocked a targeted tax on certain beverages (AB 2782); and blocked a split roll property tax (SCA 5).
Preventing Tax Increases in 2015:
Giving local governments new authority to enact special taxes, including parcel taxes, by lowering from two-thirds to 55% the vote required for approving new taxes (ACA 4).
Targeted tax on certain beverages (AB 1357).
Increased tax rate for certain companies (SB 684).
Split roll property tax (SCA 5).
Stopping Hidden Taxes. Sponsored the 2010 winning campaign for Proposition 26, clearly defining fees and taxes at the state and local levels so that governments can't pass real taxes with a simple majority vote.
Stopping Multiple Tax Proposals
Stopped economic development barriers in 2014, such as a split roll parcel tax for school districts (SB 1021); increasing corporate tax rate by up to 15%, with another 50% increase thereafter (SB 1372);
Lower vote requirement for tax increases stopped: Seven constitutional amendments in 2014 proposed giving local governments new authority to enact special taxes, including parcel taxes, by lowering from two-thirds to 55% the vote required for approving new taxes (SCA 4, SCA 7, SCA 8, SCA 9, SCA 11, ACA 3, ACA 8).
Stopped a plan in 2014 to levy an oil severance tax (SB 1017) and to place a carbon tax on gasoline at the pump (SB 1156).
Blocked barriers to economic recovery in 2013, such as a split roll parcel tax that would have permitted school districts to assess commercial property at a higher rate than residential property (AB 59); and a split roll change of ownership bill that would have led to more frequent reassessment of commercial property (AB 188); and in 2012, a proposal creating inappropriate wage liens (AB 2517), and a plan to repeal the net operating loss (NOL) carry back deduction (AB 2408).
Blocking new barriers to economic development in 2011, such as a proposal requiring tax credits to sunset (SB 508); a "split roll" property tax (AB 448); and a multitude of hidden and specific tax hike proposals (AB 832, AB 1130, AB 1239, SB 237, SB 535, SB 653, SBX1 23); and 2010 proposals such as tax hikes on companies that invest in property and jobs (AB 1935, SBX6 18), targeted tax increases (AB 2100, SB 1210, ACA 22), and proposals creating uncertainty about the future availability of investment-encouraging tax credits (AB 2171, AB 2641, ACA 6, SB 1272, SB 1391, SBX6 20).
Aggressive campaigning and advocacy by CalChamber-led coalitions in 2009 dampened enthusiasm for tax increases and new taxes, including targeted tax increases that would have exacerbated state budget problems and hurt the targeted industries; a "split roll" proposal to tax business properties at a higher rate; an energy tax that raises the price of gasoline and California-produced crude oil; and an onerous new requirement for business and government to withhold taxes on payments to independent contractors.
Block legislation levying a climate change tax increase in 2009 (AB 231, AB 1405, SB 31)
Improving Tax Process
Won approval of five job creator proposals in 2014 that help keep California in the competition for high-value jobs
in aerospace manufacturing (AB 2389, SB 718); film and television productions (AB 1839); spaceflight transportation (AB 777); and employer investment in general—restoring full funding to the California Competes Tax Credit Program (AB 1560).
Supported voter-approved Proposition 2 in 2014,
forcing the state to put money in a constitutionally protected reserve fund that can be used to pay down debt and protect schools, public safety and other vital services from severe cutbacks during economic downturns.
Won approval in 2013 of two job creator bills that help resolve critical problems for small business and small business investors: protecting small businesses from drive-by Proposition 65 lawsuits by providing a 14-day right to cure for allegations of failure to post required warnings (AB 227); and created a dependable tax environment by repealing the Franchise Tax Board decision to retroactively tax small business investors who relied in good faith on the law when investing in California and using a tax incentive that subsequently was found unconstitutional (AB 1412).
Supported proposal in 2010, reducing complexity and waste in tax reporting and administration by conforming many California tax provisions to recent changes in federal tax law, including a conformity provision giving financial relief to troubled borrowers by excluding debt forgiven by a lender from a borrower's taxable income (SB 401).
Backed urgency legislation in 2009 improving taxpayer confidentiality (AB 192), reducing administrative delays in the reassessment process (SB 816) and simplifying sales tax compliance for non-profits (AB 1486).
Promoting E-Commerce
Stalled proposals in 2009 harming California online marketplaces, Web-service providers, and websites of small businesses and nonprofits by changing California's sales tax law in a way that will encourage out-of-state retailers to instead do business with out-of-state counterparts (AB 178, ABX3 27).
Position
Targeting one taxpayer with higher tax rates in order to generate state revenue is simply unfair. Split roll is just another targeted, discriminatory tax against commercial property owners that will drive up their cost of doing business. Those higher costs ultimately will be passed on to consumers through higher rent, higher prices for goods, and higher unemployment.

Recent News
Taxation Bills
Committees
Staff Contacts
Jennifer Barrera
Senior Policy Advocate
Labor and Employment, Legal, Taxation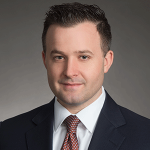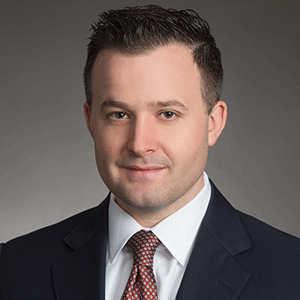 Kevin McKinley
Policy Advocate
Privacy/Technology, Telecommunications, Economic Development, Taxation, Workers' Compensation