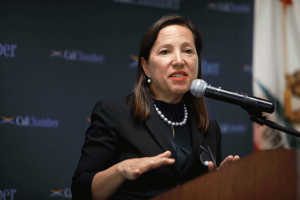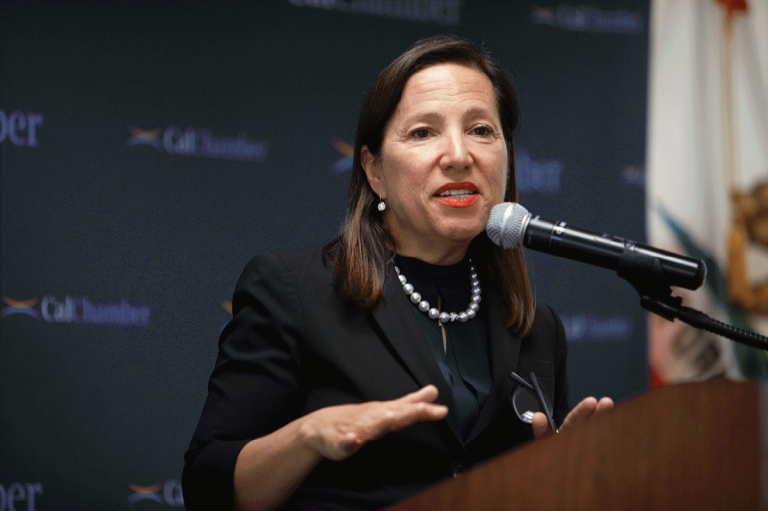 On Monday, January 30, 2023, Southern California Gas Co. (SoCalGas) CEO Scott Drury and Lieutenant Governor Eleni Kounalakis unveiled and officially powered on the [H2] Innovation Experience ([H2]IE) — North America's first-of its kind, clean, renewable hydrogen microgrid and home.
The [H2]IE shows how clean, renewable hydrogen microgrids can reliably power entire neighborhoods, day and night throughout the year. This type of clean hydrogen microgrid has the potential to deliver reliable and renewable energy around the clock to more than 100 homes, rain or shine, for as much as seven days.
"Innovative projects like the [H2]IE demonstrate how California is leading the clean energy transition," Kounalakis said. "This first-of-its-kind project shows how clean renewable hydrogen and microgrids can help power homes, enhance grid reliability, and preserve and grow good-paying union jobs in our state."
Drury noted that [H2]IE also showcases how California can simultaneously achieve two of its top policy priorities: energy reliability and decarbonization. "This innovative project demonstrates how the gas and electric grids — working together — can help California reach net-zero emissions more quickly, affordably, and reliably."
Located at the SoCalGas Energy Resource Center in Downey, Calif., the [H2] Innovation Experience is centered around a state-of-the-art microgrid that is producing clean, renewable hydrogen made from solar electricity on-site. The 2,000 square-foot home was built to adhere to Leadership in Energy and Environmental Design (LEED) Platinum standards and is powered by reliable and clean, renewable hydrogen 24 hours a day, 7 days a week, 365 days a year. The microgrid draws power from solar panels on sunny days and converts excess energy into renewable hydrogen, which can be stored and then converted back into electricity via an on-site hydrogen fuel cell. Clean, renewable hydrogen will also be blended with natural gas and used in the home's tankless water heater, clothes dryer, stove, fireplace, and BBQ grill.
"The [H2]IE has significant positive implications for the future of California's businesses," said CalChamber President and CEO Jennifer Barrera. "Our businesses need access to clean and reliable energy. California's business community is enthusiastic about this project and the promise of cleaner technologies that best meet our needs."