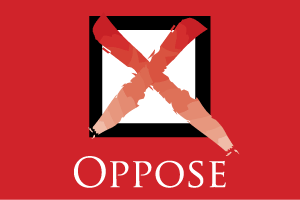 A California Chamber of Commerce-opposed bill that would significantly hinder the ability of automakers and other technology providers to provide safety technology to consumers is awaiting action by Governor Gavin Newsom.
The proposal, SB 346 (Wieckowski; D-Fremont), requires manufacturers of cars with in-vehicle cameras to make certain disclosures, and prohibits the sale/lease of new cars without a specified and prominent disclosure. The bill prohibits any images or video recordings collected through the operation of an in-vehicle camera from being used for any advertising purpose or being sold to third parties and significantly limits the sharing of such recording with third parties. The bill also raises concerns with the removal of consumer choice/control over the use of their data; creates overly-restrictive prohibitions against sharing data; fails to differentiate between identifiable and non-identifiable images and recordings; and undermines and complicates compliance with the Consumer Privacy Rights Act by establishing industry and technology specific privacy standards.
Expands the Definition of "Personal information" Beyond the California Privacy Rights Act
The California Privacy Rights Act of 2020 (CPRA) currently provides broad consumer protections that are technology- and industry-neutral, as was the intent of the law. In contrast, SB 346 provides special statutory treatment for in-vehicle cameras, even though the sponsors of the bill have stated there is no current "problem" with in-vehicle cameras that the bill seeks to address.
In short, the bill is intended to provide a foundation for the future statutory treatment of cameras on all devices. For example, SB 346's definition of "Personal information," is different than the definition used in the CPRA. Specially, SB 346 adds that personal information includes information that can be attained and associated with a "particular …consumer device," an expansion of the definition that has nothing to do with vehicles, which are typically not considered "consumer devices."
The full significance of this expansion is not yet known but is cause for concern as the CPRA uses the phrase "personal information" 586 different times throughout the comprehensive voter-approved, technology- and industry- neutral, privacy law. Whether further regulation of cameras beyond the existing requirements of the CPRA is necessary or appropriate is a question that warrants the input and consideration of the California Privacy Protection Agency (CPPA), which is currently in the process of issuing regulations implementing the CPRA.
Impairs Safety Features
In contrast with the CPRA, SB 346 does not exempt situations where compliance with certain restrictions would create a conflict with a business's other legal obligations. SB 346 may also prevent a business's ability to comply with legal orders or otherwise hinder a business's ability to innovate. For example, auto manufacturers currently may share anonymized data with the National Highway Traffic Safety Administration for non-commercial, publicly beneficial research purposes related to curbing impaired driving or helping to ensure that drivers remain attentive and engaged when driving vehicles with advanced driver assistance features.
SB 346 provides a disincentive, and in fact prohibits, further innovation in this area due to the overly restrictive nature of the sharing provisions in the bill.
Bill Contains Conflicting Provisions
Automakers cannot comply with SB 346 because of poor drafting and conflicting provisions.
SB 346 contains drafting errors and conflicting provisions that make compliance with its provisions impossible for automakers. For example:
"Clear, meaningful notice" – The "notice" provisions of the bill were removed, yet the requirement that the consumer receive "clear, meaningful notice," without definition or guidance as to how an automaker or dealer may comply with this requirement.
The bill is silent as to whether its provisions are retroactive or prospective. Does SB 346 apply to the hundreds of thousands of vehicles already on California roads (and subject to the CPRA) or does it apply only to vehicles manufactured and sold after January 1, 2023?
Automobiles are designed five to seven years before they are built. Incorporating the requirements of SB 346 into automobile technology would take at least 18 months, yet the bill would go into effect on January 1, 2023. It is highly probable that vehicles subject to the bill's provisions are out of manufacturers' hands and sitting on dealer lots right now.
Action Needed
The CalChamber is asking businesses to contact the Governor and urge him to veto SB 346.
Staff Contact: Ronak Daylami