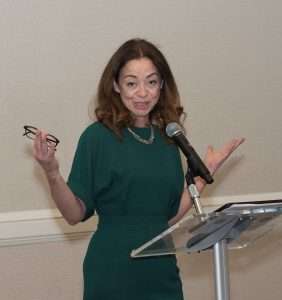 Ireland's relationship with the United States and especially California is driven by innovation, Consul General Marcella Smyth told a California Chamber of Commerce audience last week.
Speaking at a breakfast gathering hosted by the CalChamber Council for International Trade on March 11 in Half Moon Bay, Smyth, the Consul General of Ireland in Los Angeles, cited the numerous partnerships between Irish and U.S./California entities.
The collaborations, which include both universities and industry, involve subjects ranging from energy to the future of work and artificial intelligence, she said.
Given the close connections, there is tremendous opportunity to deepen the economic partnership between Ireland and California, the Consul General said.
Irish-California Trade

In 2021, California exported more than $1.57 billion to Ireland, providing 16.4% of total U.S. exports to Ireland and making California one of the top exporting states to Ireland.
Top exported products in 2021 included chemicals, which made up almost 42% of the total, and computers/electronic products, which made up almost 33% of the total.
Non-electrical machinery, other special classification provisions and transportation equipment also were top exports.
Imports to California from Ireland in 2021 totaled $1.9 billion with 36% consisting of reimports and 30% miscellaneous manufactured goods.
Foreign Direct Investment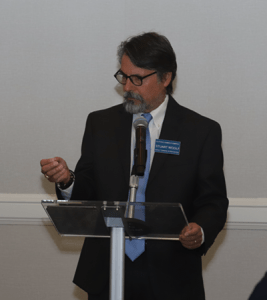 Ireland is the fourth fastest-growing source of foreign direct investment (FDI) in the United States and is the ninth biggest investor in the U.S.
More than 700 Irish companies have a U.S. base, employing about 100,000 people across the nation.
In California, the seventh largest source of FDI through foreign-owned enterprises (FOEs) is Ireland. Irish FOEs in California provided more than 33,089 jobs through 477 firms, amounting to $3.13 billion in wages in 2020.
The top jobs by sector are manufacturing, professional/business services, wholesale trade, other services, and construction.
Recent Reports
The American Chamber of Commerce (AmCham) Ireland has published US-Ireland Business Report 2022, a guide to the two-way business and investment relationship between the two nations.
Also available is a summary of Why Ireland; Why AmCham Ireland.