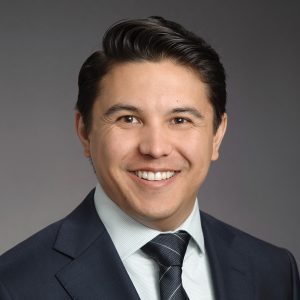 If an investment in knowledge pays the best interest, California is failing to maximize its returns.
Yesterday, the California Supreme Court rejected the University of California, Berkeley, appeal of a lower court ruling that capped enrollment at 2020-21 levels, effectively blocking over 3,000 students from being able to attend in person this fall. The lawsuit stems from a Berkeley neighborhood group with a pattern of weaponizing the California Environmental Quality Act (CEQA) to block projects they disagree with under the guise of environmental protection. As a Cal alumni, it pains me to see a fellow Berkeley alumni highlighting as accomplishments the blocking of thousands of students from attending college, blocking the construction of student dormitories and blocking the construction of on-campus student facilities.
Although the weaponization of California's most powerful environmental law has been going on for decades, for example being used by a neighbor to stop an affordable housing project in Redwood City or block a homeless shelter proposed on a parking lot in San Francisco, CEQA abuse to permanently alter the future of thousands of high school students felt particularly abhorrent. And the precedent from this case may reverberate beyond UC Berkeley to other universities as they consider how CEQA may be used against them to block future student housing and the enrollment of more students in a state with growing demand for higher education and critically low affordable housing. The California Legislature may be able to prevent a repeat of this saga should it pass SB 886 (Wiener; D-San Francisco), a bill that would exempt public university housing from being subject to CEQA. Unfortunately for the 3,000+ students hoping to start their higher education at California's flagship public university, only to be turned away, that relief would be too little too late.
The case also highlights a frustrating Catch-22 of CEQA: the very group that invoked CEQA to block UC Berkeley from enrolling more students on the basis that it crowded their neighborhoods was the very same group that used CEQA to block the construction of more housing by the University. Further infuriating is the fact that known abuses of CEQA remain unaddressed by the California Legislature despite year after year attempts to try and fix it. Although CEQA streamlining and CEQA exemptions may help one-off projects avoid the CEQA gauntlet, they are mere bandaids to a more systemic problem with the statute. As a citizen-enforced statute with the tremendous power to throw projects into courts for years and cloak the identity and purpose behind a group's lawsuit, CEQA has become the perfect tool for the Not-In-My-Backyard (NIMBY) project opponent that does not want to see more housing, more students being educated, or homeless shelters constructed near them.
Even more alarming is that instead of fixing CEQA to promote environmental protection while eliminating the exploitation of the statute for non-environmental reasons, the California Assembly recently voted to greatly expand the statute under AB 1001 (C. Garcia; D-Bell Gardens) to provide NIMBYs even more litigation avenues to block housing and other projects.
If the UC Berkeley admissions debacle taught us anything, it is that the abuse of CEQA is getting worse and more perverse than many even imagined.
Adam Regele is a senior policy advocate on environmental policy, housing and land use, and product regulation for the California Chamber of Commerce.