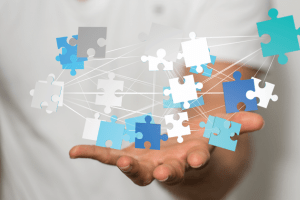 The California Citizens Redistricting Commission completed its once-every-decade constitutional duty on December 27, 2021, when it submitted final maps to the Secretary of State that detail new boundaries for 80 Assembly members, 40 senators, 52 congressional representatives and four members of the Board of Equalization.
Remember that California voters, with backing from the California Chamber of Commerce, took the job of drawing political lines away from the Legislature and handed it to an independent commission with the passage of Propositions 17 and 20.
Maps Reflect Population Shifts
Now, for the second time since 2011, a newly established commission has created updated political maps that reflect shifts in California's population in the last decade. Importantly, the commissioners were prohibited from factoring in where an incumbent office holder resides or their partisan affiliation.
The 14-member commission, consisting of five Republicans, five Democrats and four members unaffiliated with either of the two major political parties, were tasked with completing their work in record time due to a six-month delay in the release of the U.S. census information. The new maps had to be finished before the New Year because candidates began the filing process on January 3, 2022.
In addition to the compressed timeline, the commission faced an additional challenge as California lost a seat in the U.S. House of Representatives for the first time in the state's history. The shrinking of the delegation came about because California did not grow as fast as other sunbelt states like Arizona, Texas, and Florida, which all gained at least one congressional representative.
Voting Rights Act Impact
In drawing the maps, the law required commissioners to adhere to the federal Voting Rights Act (VRA), which ensures that ethnic voters' rights are protected by, where possible, creating minority majority districts to increase the possibility of more candidates of color holding office.
Increases in the population of California's Latino and Asian American residents plus declines in the number of white voters led the commission to create more VRA districts in the Central Valley and Inland Empire for Latinos and in the Bay Area for Asian Americans.
It is projected that 16 of the 52 congressional districts have a Latino voting age population of at least 50%. Similarly, of the 80 Assembly seats, 22 have a majority Latino population, as do 11 of the 40 Senate seats. The new maps include two majority Asian American districts, plus 16 districts where Asian Americans make up more than 30% of eligible voters or so-called influence districts.
Beyond the VRA, commissioners were tasked with considering Communities of Interest, a loosely defined term that includes city and county boundaries, transportation corridors and business clusters — think entertainment, tech or aerospace.
And, the new districts had to have a consistent number of voters, with the target for the Assembly of 500,000, for the Senate 1 million and 760,000 for the U.S. House of Representatives.
Incumbent 'Musical Chairs'
As mentioned above, the commission was not to regard an incumbent's residency or party affiliation when drawing new boundaries. The result has created what CalMatters columnist Dan Walters called "a game of musical chairs," as some members were drawn out of their current districts.
It should be noted that congressional representatives are not required to live in their districts, but members of the state Senate and Assembly do have a residency requirement, which has forced several to move into newly drawn adjacent seats.
Those members unable to find a friendly place to land will be forced into matchups against colleagues from their own party or choosing not to run for reelection. Several retirements have already been announced and more are expected in the coming days.
Democratic Super Majority
What won't change with the new maps is the partisan composition of the Legislature. Democrats will continue to keep their super majority status for the next decade unless there are dramatic changes in voter attitudes and party identification. Democrats outnumber Republicans by a 2 to 1 margin, meaning that California remains a deeply blue state.
However, CalChamber's bipartisan approach to helping elect both Democratic and Republican candidates to the Senate and Assembly does provide us with a deep bench of allies from both parties. These are the legislators proud to work with us in a bipartisan fashion to ensure that California remains a hub for innovation, entrepreneurship, and economic growth.