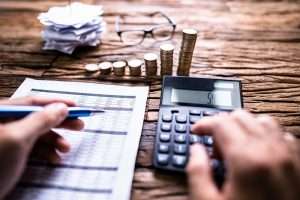 Californians are deeply anxious about the cost of living and working in the Golden State. The seventh CalChamber poll, The People's Voice, 2021, found that voters remain frustrated with housing affordability, which remains the most oppressive and intractable cost of living in California.
A majority of Californians believe the housing shortage in California is very significant, up from 35% five years ago. Not surprisingly, younger voters are most emphatic in this belief.
Among voters who are not homeowners, 36% say owning a home is a very high priority, an increase of ten percentage points since 2016. Another 16% say it is a somewhat high priority, meaning a majority of renters make homeownership a personal priority. Again, younger voters most strongly express this aspiration, as do voters in the Los Angeles region and Central Valley.
We reported earlier that 48% of voters responded that "my family would have a better future if we left California," and that 62% of voters with children living at home agree that "my children would have a better future if they left California."
When asked if another state offered a greater opportunity for homeownership than California, would you move to improve your ability to purchase a home, a majority of non-homeowners answered "yes." More than two-thirds of renters for whom home ownership is a high priority reported that they would move if another state offered a greater opportunity for homeownership than California.
Integral to the cost of homeownership are the expense of property taxes. Proposition 13 has been a buttress against higher taxes, although special interests, as recently as last year, have attempted to partially remove Prop 13 protections—so far unsuccessfully.
When voters were asked about their view of the 43-year-old property tax cap, half answered "very favorable," with another third saying "somewhat favorable." The favorability of Prop 13 has been remarkably consistent over the years, ranging between 80% and 84%, but the 2021 response was the highest ever for the "very favorable" choice.
In previous articles we have reported about California voters' economic concerns, anxiety about public safety, voters' issue priorities, and employment issues. A subsequent article will take a deep dive on additional public policy issues of interest to voters and employers.
The CalChamber poll was conducted by Core Decision Analytics and Pierrepont Consulting and Analytics with online interviews from October 9–12, 2021 with 1,003 online interviews of California 2022 general election voters. The margin of error for this study is +/- 3.09% at the 95% confidence level and larger for subgroups. This is the seventh year CalChamber has published a voter survey.