Israel Trip Blog – Fall 2017
Overview
California is one of the 10 largest economies in the world with a gross state product (GSP) of more than $2 trillion. International-related commerce (including exports and imports of goods and services, plus investments) accounts for approximately one-quarter of the state's economy. Although trade is a nationally determined policy issue, its impact on California is immense. California exports to 228 foreign markets.
The California Chamber supports expansion of international trade and investment, fair and equitable market access for California products abroad, and elimination of disincentives that impede the international competitiveness of California business.
Susanne Stirling, CalChamber's Vice President of International Affairs was was invited by the Canadian Consulate in San Francisco to participate in a tour of the Canadian border for three days to Vancouver and Prince Rupert, both in British Columbia. The group of about 15 from all around the U.S. together with about 15 Canadian officials, all sharing an interest in U.S.- Canada relations. Participants represented both the private and public sector from a number of states, and the federal government.
In her three-day trip blog, she outlines how it was an excellent opportunity to learn about border security, supply chain logistics, and free trade, and how she gained a deeper understanding of the different ports of entry into Canada (vehicle border check points, seaports, rail stations, airports) and how each functioned. This was a tour which was first established after 9/11 and has grown in size and scope.
On September 5, 2017, the California Chamber of Commerce reaffirmed support for the U. S.-Korea Free Trade Agreement (KORUS) in a letter sent to members of the Trump Administration, including the Secretary of Commerce and the US Trade Representative. The full text of the CalChamber's comments can be found here.
2017 NAFTA Negotiations
On June 12, 2017 the California Chamber of Commerce submitted comments on "Negotiating Objectives Regarding Modernization of the North American Free Trade Agreement with Canada and Mexico" to the U.S. Trade Representative – with a copy to the California Congressional Delegation. The full text of the CalChamber's submission can be found here.
CalChamber Partner in Governor's Lunch for Mexico Secretary of Foreign Affairs
CalChamber, September 12, 2017


NAFTA Central to U.S. Global Economic Competitiveness, Security
International Breakfast – CalChamber, Friday, September 8, 2017 with Michael C. Camuñez, Monarch Global Strategies.
CalChamber May 31 International Events
CalChamber International Trade Issues and Priorities
CalChamber Reiterates Trade Priorities for New Administration, Congress, January 24, 2017.
CalChamber Council for International Trade
CalChamber Council for International Trade hosts trade events, forums, and guests.
International Activities
Overview
Cuba Policy Trip
Trade Missions
Awards
International Events


Recent News
News and Publications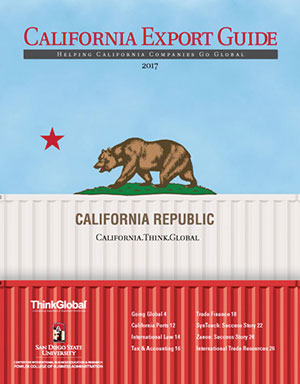 Resources
International Contacts
Councils
Coalitions
Staff Contact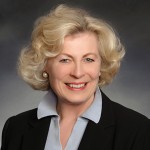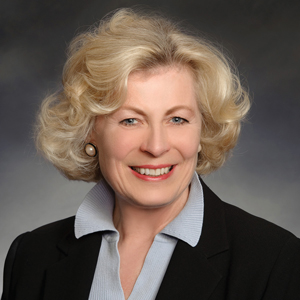 Susanne Stirling
Vice President, International Affairs