Israel Trip Blog – Fall 2017
Overview
California is one of the 10 largest economies in the world with a gross state product (GSP) of more than $2 trillion. International-related commerce (including exports and imports of goods and services, plus investments) accounts for approximately one-quarter of the state's economy. Although trade is a nationally determined policy issue, its impact on California is immense. California exports to 228 foreign markets.
The California Chamber supports expansion of international trade and investment, fair and equitable market access for California products abroad, and elimination of disincentives that impede the international competitiveness of California business.
Susanne Stirling, CalChamber's Vice President of International Affairs was was invited by the Canadian Consulate in San Francisco to participate in a tour of the Canadian border for three days to Vancouver and Prince Rupert, both in British Columbia. The group of about 15 from all around the U.S. together with about 15 Canadian officials, all sharing an interest in U.S.- Canada relations. Participants represented both the private and public sector from a number of states, and the federal government.
In her three-day trip blog, she outlines how it was an excellent opportunity to learn about border security, supply chain logistics, and free trade, and how she gained a deeper understanding of the different ports of entry into Canada (vehicle border check points, seaports, rail stations, airports) and how each functioned. This was a tour which was first established after 9/11 and has grown in size and scope.
On September 5, 2017, the California Chamber of Commerce reaffirmed support for the U. S.-Korea Free Trade Agreement (KORUS) in a letter sent to members of the Trump Administration, including the Secretary of Commerce and the US Trade Representative. The full text of the CalChamber's comments can be found here.
2017 NAFTA Negotiations
On June 12, 2017 the California Chamber of Commerce submitted comments on "Negotiating Objectives Regarding Modernization of the North American Free Trade Agreement with Canada and Mexico" to the U.S. Trade Representative – with a copy to the California Congressional Delegation. The full text of the CalChamber's submission can be found here.
CalChamber Partner in Governor's Lunch for Mexico Secretary of Foreign Affairs
CalChamber, September 12, 2017


NAFTA Central to U.S. Global Economic Competitiveness, Security
International Breakfast – CalChamber, Friday, September 8, 2017 with Michael C. Camuñez, Monarch Global Strategies.
CalChamber May 31 International Events
CalChamber International Trade Issues and Priorities
CalChamber Reiterates Trade Priorities for New Administration, Congress, January 24, 2017.
CalChamber Council for International Trade
CalChamber Council for International Trade hosts trade events, forums, and guests.
International Activities
Overview
Cuba Policy Trip
Trade Missions
Awards
International Events
Jan
9
Tue
Consumer Electronics Show 2018
https://2016.export.gov/california/sanjose/tradeevents/ces2018/index.asp
DISCOVER GLOBAL BUSINESS OPPORTUNITIES
By participating in the International Buyer Program at CES you will be introduced to the U.S. Commercial Service who will provide in depth market intelligence to help you succeed in the global marketplace. The U.S. Commercial Service, in cooperation with the Consumer Technology Association (CTA™), invites you to register for our Global Market Insight Program (GMIP), International Matchmaking Reception and Business-to-Business (B2B) Matchmaking programs at CES 2018.
Apr
16
Mon
Asia Pacific Business Outlook Conference 2018
Now in its 31st year, Asia/Pacific Business Outlook (APBO) is North America's premier event for business leaders who want to expand their trade and investment in the Asia/Pacific region. The USC Marshall School of Business and the U.S. Department of Commerce have been working together on APBO since 1988 to help exporters and investors take advantage of tremendous opportunities and overcome challenges in the constant changing economies of Asia. More than just a business conference, APBO is a comprehensive networking and learning experience designed to provide business leaders with the contacts and the latest, relevant and valuable information available–all focused, organized and distilled into two invaluable days.
The conference attracts a nationwide group of about 300 American managers who operate throughout the Asia/Pacific region. The conference provides a unique mixture of over 50 leading academic, business and government experts to advise a diverse audience of American firms on how to become more competitive in the dynamic Asia/Pacific marketplace, including private one-on-one appointments with senior commercial officers from American embassies and consulates in 18 economies.
Jun
20
Wed
2018 SelectUSA Investment Summit
https://www.selectusasummit.us
The SelectUSA Investment Summit is the highest-profile event dedicated to promoting foreign direct investment (FDI) in the United States. Featuring senior government officials, C-Suite business executives, and other thought leaders, each Summit focuses on a timely theme related to the U.S. investment environment, industry trends, and new opportunities.
As SelectUSA's signature event, the Summit provides an unparalleled opportunity to bring together companies from all over the world, economic development organizations (EDOs) from every corner of the nation, and other parties working to facilitate business investment in the United States. Moreover, the Summit plays a vital role in attracting and facilitating international investment into the United States by raising awareness of the wide range of opportunities and positive business climate and facilitating vital direct connections between investors and EDOs.
The 2017 SelectUSA Investment Summit saw record attendance: more than 3,000 participants from 64 international markets and 51 U.S. states and territories.


Recent News
News and Publications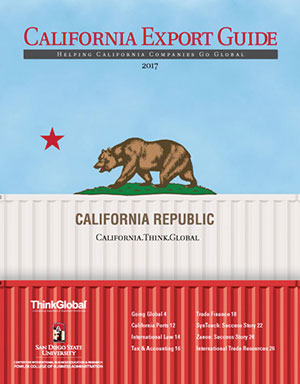 Resources
International Contacts
Councils
Coalitions
Staff Contact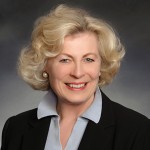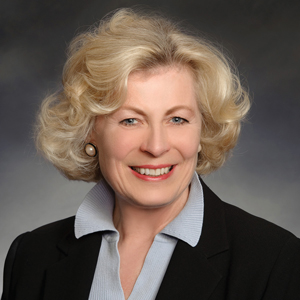 Susanne Stirling
Vice President, International Affairs