Overview
California is one of the 10 largest economies in the world with a gross state product (GSP) of more than $2 trillion. International-related commerce (including exports and imports of goods and services, plus investments) accounts for approximately one-quarter of the state's economy. Although trade is a nationally determined policy issue, its impact on California is immense. California exports to 228 foreign markets.
The California Chamber supports expansion of international trade and investment, fair and equitable market access for California products abroad, and elimination of disincentives that impede the international competitiveness of California business.
On September 5, 2017, the California Chamber of Commerce reaffirmed support for the U. S.-Korea Free Trade Agreement (KORUS) in a letter sent to members of the Trump Administration, including the Secretary of Commerce and the US Trade Representative. The full text of the CalChamber's comments can be found here.
2017 NAFTA Negotiations
On June 12, 2017 the California Chamber of Commerce submitted comments on "Negotiating Objectives Regarding Modernization of the North American Free Trade Agreement with Canada and Mexico" to the U.S. Trade Representative – with a copy to the California Congressional Delegation. The full text of the CalChamber's submission can be found here.
CalChamber Partner in Governor's Lunch for Mexico Secretary of Foreign Affairs
CalChamber, September 12, 2017


NAFTA Central to U.S. Global Economic Competitiveness, Security
International Breakfast – CalChamber, Friday, September 8, 2017 with Michael C. Camuñez, Monarch Global Strategies.
CalChamber May 31 International Events
CalChamber International Trade Issues and Priorities
CalChamber Reiterates Trade Priorities for New Administration, Congress, January 24, 2017.
CalChamber Council for International Trade
CalChamber Council for International Trade hosts trade events, forums, and guests.
International Activities
Overview
Cuba Policy Trip
Trade Missions
Awards
International Events
Sep
27
Wed
National DEC Export Symposium and Forum
On September 27, the U.S. Chamber will host the National District Export Council Fall Export Symposium and Forum. Open to the public, the gathering will provide an opportunity for exporters, export service providers, and state and local business leaders to discuss current policy developments with senior administration officials and congressional leaders.
Trade Mission to the Four Countries of the Pacific Alliance
http://www.usmcocca.org/pcalliance/to-register.html
The Pacific Alliance is an initiative of regional integration comprised by Chile, Colombia, Mexico and Peru, officially established on April 28, 2011. Its objectives are:
Build in a participatory and consensual way an area of deep integration to move progressively towards the free movement of goods, services, resources and people.
Drive further growth, development and competitiveness of the economies of its members, focused on achieving greater well-being, overcoming socioeconomic inequality and promote the social inclusion of its inhabitants.
Become a platform of political articulation, economic and commercial integration and projection to the world, with emphasis on the Asia-Pacific region.
Program Objective:
Allow participants to learn about the different opportunities to do business, export/import/investment/tourism/construction/ in the four countries integrating the Pacific Alliance Countries (Chile, Colombia, Mexico and Peru)
Who should Attend:
Business interested in learning about opportunities in the four countries
Export/Import Companies
Sep
28
Thu
The Road to Digital Europe: GDPR and Privacy Shield Workshop
San Rafael:  9:45am – 12:00pm          Register

San Jose:  2:00pm – 4:30pm               Register

Beginning in May 2018, companies that collect, process, and/or store personal data from EU residents must comply with new EU data privacy legislation. Regardless of the company, the sector it operates in, or whether it actually sells anything in Europe, there will be new requirements and stiff fines imposed by European agencies in case of non-compliance.
What you'll gain from attending:
Find out why the European Union is a key market for U.S. Businesses
Gain in-depth knowledge about GDPR requirements including:
Accountability & transparency
Security and privacy by default
Communication with your customers and business partners
Discover how GDPR can impact your business including:
What processes and tools should be put in place
How to start the compliance process
How to turn GDPR into a business advantage
Learn about the Privacy Shield Program and how to apply:
New Requirements under Privacy Shield
Application and Review Process
Panama Energy Roundtable
Sep 28 @ 8:30 am – 4:00 pm
https://www.iamericas.org/en/events-sp-1138149363/2289-panama-energy-roundtable-the-role-of-lng-and-natural-gas
Panama Energy Roundtable: The Role of LNG and Natural Gas
Panama has long been a key center for international commerce and trade while the country's economy has consistently been one of the fastest growing in Central America. Since 2010, Panama has seen average GDP growth of just under 8% per year. With the recently inaugurated Panama Canal expansion and new set of locks, as well as the development of a major liquefied natural gas (LNG) and gas-fired electric generation project set to come on-line in 2018, the country's economy and energy sector are at a critical juncture with regards to managing and optimizing the deployment of natural gas.
Panama's impressive annual GDP growth has also brought a commensurate rise in energy demand and, more recently, serious strains on the system including blackouts that have rippled across the isthmus. The country has developed and unveiled a National Energy Plan 2015-2050 with important targets for renewable energy and natural gas in the coming years. But in the near term, much of policy debate is oriented around the viability of the country's transmission system and infrastructure, as well as entry of natural gas into Panama's energy mix and its purported transformational impact.
The evolution of the energy market in Panama on the back of natural gas engenders a series of questions as to the most appropriate governance of this new-to-Panama energy source, the most rationale framework to maximize the near-term LNG and electric generation project, but also broader opportunities in the country beyond the power market. Moreover, with the project Panama joins an ever-expanding list of countries that form the global LNG market which also has important geopolitical and commercial considerations.
The objective of this one-day executive roundtable is to foster dialogue between the government, private sector and civil society surrounding the nation's energy outlook and opportunities and challenges for maintaining its economic boom in the most sustainable manner possible, but particularly against the backdrop of the arrival of LNG and natural gas for the country's energy sector and economy more broadly.
The management of the arrival of natural gas in Panama will be a key critical discussion point with panels focused on the implications for the electric sector, industry, transportation, including bunkering for ships and the role of the Panama Canal. Contemplating natural gas developments in Panama at the regional level in Central America and the Caribbean and particularly vis-à-vis long-standing regional integration efforts and the evolving regional electric market (MER) will also be important elements for discussion.
Sep
29
Fri
Export Compliance Training Program
http://orangecountycitd.com/events/event-registration/?action=evrplusegister&event_id=77
Join us for an export compliance practitioner's course, which walks participants through all aspects of export compliance. This hands on workshop covers the nuts and bolts of exporting, including jurisdiction and classification, obtaining and managing authorizations, due diligence, technical information and the provision of services, choosing and using consultants and third parties, identifying and dealing with violations, and managing in house compliance.  Whether you are new to your role of dealing with export compliance at your company or need a refresher, this course will teach you the basics and keep you up to date on the latest in export compliance.
Three-session program: September 29, October 27 and December 1
Recent News
News and Publications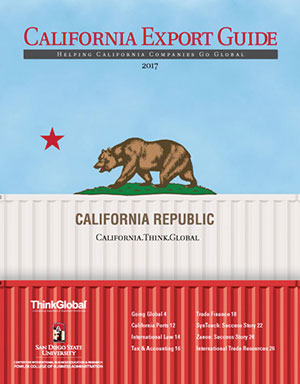 Resources
International Contacts
Councils
Coalitions
Staff Contact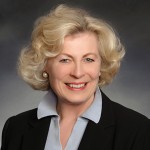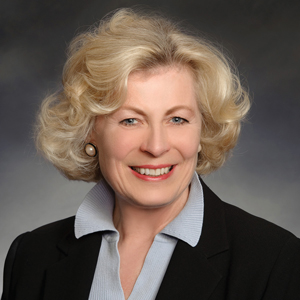 Susanne Stirling
Vice President, International Affairs