Overview
California is one of the 10 largest economies in the world with a gross state product (GSP) of more than $2 trillion. International-related commerce (including exports and imports of goods and services, plus investments) accounts for approximately one-quarter of the state's economy. Although trade is a nationally determined policy issue, its impact on California is immense. California exports to 229 foreign markets.
The California Chamber supports expansion of international trade and investment, fair and equitable market access for California products abroad, and elimination of disincentives that impede the international competitiveness of California business.
International Trade Business Issue
CalChamber International Trade Issues and Priorities
Highlighting its international trade priorities for 2015, CalChamber supports renewing the President's authority to negotiate trade agreements and pending agreements with Pacific nations and the European Union.
CalChamber Council for International Trade
CalChamber Council for International Trade hosts trade events, forums, and guests.
International Activities
Overview
Looking Out for Business
Through our lobbying team and committees, we monitor state and federal legislative issues, as well as multilateral and bilateral trade negotiations on behalf of Californians doing business abroad.
Making Connections
We work as a clearinghouse of information for international trade. We encourage our members to share their international expertise, while also bridging the gap between government agencies and private companies, here and abroad.
Getting Involved
We give you as many chances as possible to grow your international business. Each year, we sponsor/co-sponsor trade and investment missions, educational programs and conferences, as well as trade and catalog shows.
Cuba Policy Trip
CalChamber Joins World Affairs Council on Cuba Policy Trip – April 2015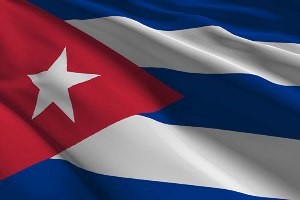 This nation-wide 20-member delegation met with high-ranking government officials, chatted with entrepreneurs in the emerging Cuban private sector, enjoyed the work of professional artists and musicians, heard from renowned historians and convened with diplomats and economists.
Trade Missions
CalChamber delegations have participated in the state's trade and investment missions. Members and CalChamber officials often participate in trade events such as International Expos and the World Economic Forum. Board members and officials have accompanied four California Governors to various worldwide destinations, including Mexico City to discuss the North American Free Trade Agreement (NAFTA.)
Gubernatorial Trade Mission​ to Mexico – July 2014
Visit california-mexicomission.calchamber.com to learn more about this successful trade and investment mission led by Governor Edmund G. Brown Jr​., organized by the California Chamber of Commerce and the California Foundation for Commerce and Education, a nonprofit 501(c)(3) organization affiliated with CalChamber.
Along with senior members of his administration and business delegates, Governor Brown traveled to Mexico City, the political capital and financial center of Mexico.
Gubernatorial Trade Mission to China – April 2013
The delegation traveled throughout China and attended the opening of the California Trade and Investment Office in Shanghai, California's first official permanent presence in China in nearly a decade. With more investment deals from China than any other state, California is positioned to capture China's growing foreign investment. Trade Mission Blog

Awards
CalChamber Receives President's Export Award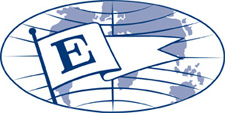 The California Chamber of Commerce received the prestigious President's "Excellence for Export Service Award," the nation's highest award to honor United States exporters.
U.S. Commerce Secretary Locke said that those honored at the November 2009 ceremony have "shown the foresight and ability to grow and prosper through a strong export strategy. Exporting U.S. manufactured goods and services plays an important role in rebuilding the American economy and creating jobs at home. With 95 percent of the world's consumers living outside our borders, there is great potential to boost economic growth and create new jobs in America through exporting.​​​​
CalChamber Receives Korean Presidential Citation
On December 6, 2012, the California Chamber of Commerce received the prestigious Presidential Citation from the government of the Republic of Korea for promoting U.S.-Korea trade and commercial relations, and specifically for contributing to the passage of the U.S.-Korea Free Trade Agreement (FTA).
The CalChamber was an early supporter of the U.S.-Korea FTA, the culmination of a five-year process from negotiations, to passage and implementation.
Recent News
News and Publications
Resources
International Contacts
Councils
Coalitions
Contact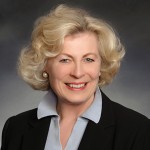 Susanne Stirling
Vice President, International Affairs