A California Chamber of Commerce-opposed job killer bill that would increase the personal income tax rate from 13.3% to 14.3% will be considered by the Assembly Revenue and Taxation Committee today. AB 2351 (Eggman;
[...]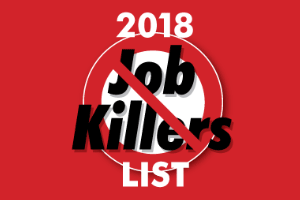 The California Chamber of Commerce today added three more bills to its job killer list, bringing the total number of job killers to 24. The new additions to the list are: AB 2447 (Reyes;
[...]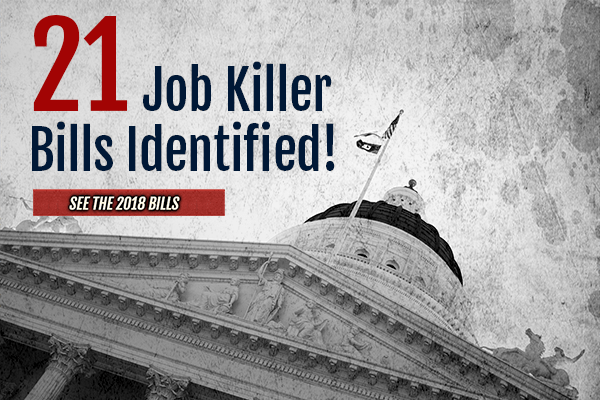 Launches Capitol Insider Blog The California Chamber of Commerce yesterday released its annual list of job killer bills and launched its new Capitol Insider Blog, which, in this first installment, provides details about the
[...]
Following major tax reform in December 2017, the Internal Revenue Service (IRS) is asking employers to remind workers that a "paycheck checkup" might be necessary to make sure they have the right amount of
[...]
California's corporate tax base may increase by up to 12% as a result of federal tax reform legislation, according to a study recently released by the State Tax Research Institute (STRI). This means that revenues from
[...]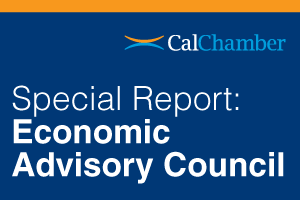 An array of evidence points to the fact that the California economy has been humming along nicely, and that is expected to continue in the coming year, although the state must face long-term challenges,
[...]
The U.S. Department of Commerce now has 2017 trade statistics available through the International Trade Administration's (ITA) "Trade Stats Express." In 2017, California exported $171.9 billion to 229 foreign economies. California's top export markets
[...]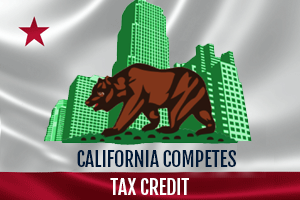 The next California Competes Tax Credit (CCTC) application period is underway and the Governor's Office of Business and Economic Development (GO-Biz) has more than $55 million in tax credits to award California business. Governor
[...]
The Internal Revenue Service (IRS) and the Federal Bureau of Investigation (FBI) recently warned payroll and human resources professionals of a dangerous Form W-2 phishing scam that victimized hundreds of organizations and thousands of
[...]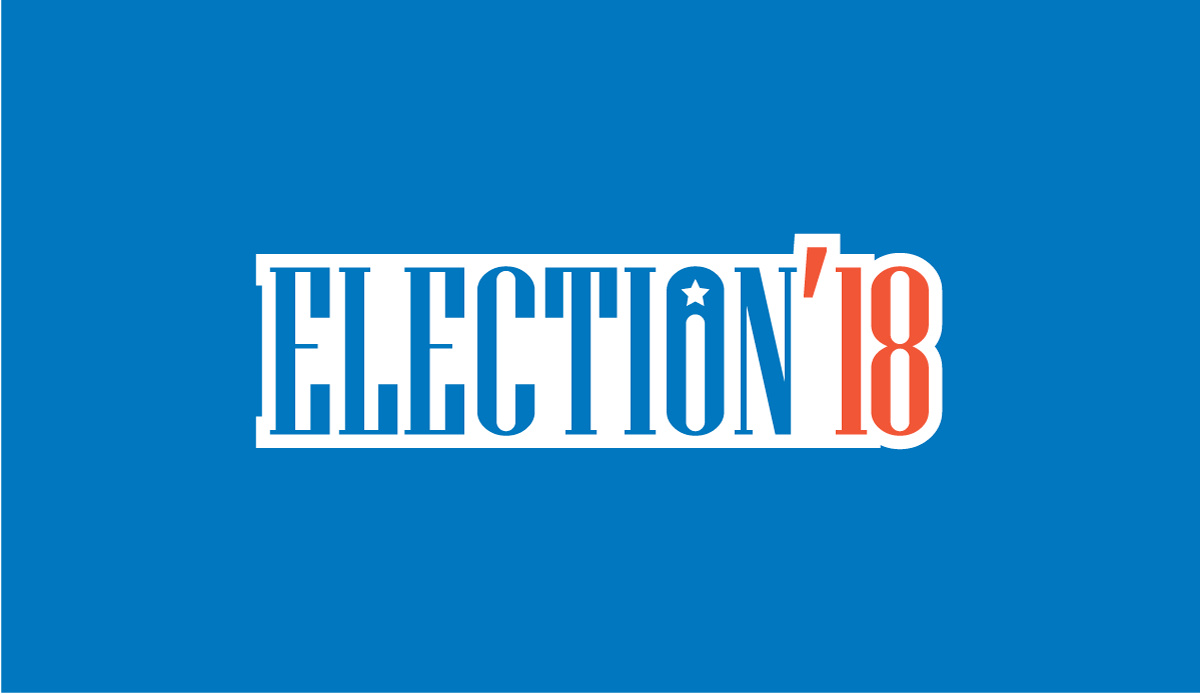 Voters may face as many as seven ballot measures damaging to California's business and political climate in November. Any one of these measures should motivate millions in opposition spending by affected industries. More than
[...]
The California Chamber of Commerce and the Linked Learning Alliance have launched a new California network of employer associations committed to advancing youth opportunities and reducing youth unemployment. The lead organizations, CalChamber and Linked
[...]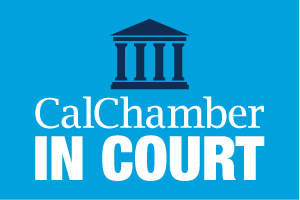 State agencies must take seriously the requirement to conduct a timely, accurate economic analysis of major regulations, according to a just-released opinion by the 5th District Court of Appeal. In a unanimous opinion upholding
[...]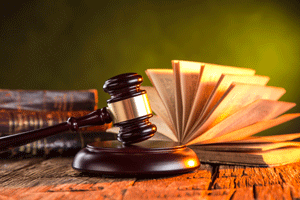 The California Chamber of Commerce and a broad coalition of associations have blocked legislation that would have unfairly leveraged California companies into costly settlements to avoid having to publicly disclose trade secret information. AB
[...]
California voters are anxious. The economy is growing, the state budget is balanced and drought worries have receded. Yet according to a recent CalChamber poll, voters believe state leaders are not addressing the issues
[...]
The Internal Revenue Service (IRS) has released income tax withholding information for 2018 (Notice 1036) that shows new rates for employers to use. The 2018 withholding tables reflect changes due to the tax reform legislation enacted last month.
[...]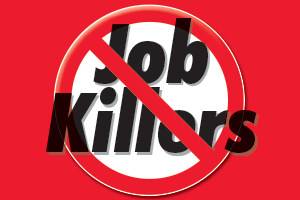 Four California Chamber of Commerce-opposed job killer bills held over from the 2017 legislative session will not be moving on; one was defeated and the others were amended. On Thursday, AB 1506 (Bloom; D-Santa
[...]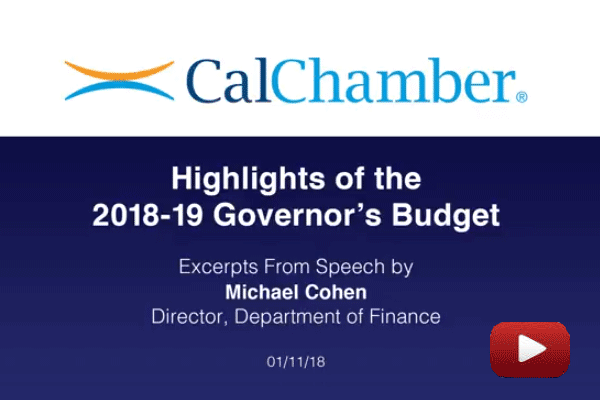 California's budget is experiencing a surplus, but massive uncertainties loom and fiscal prudence must be maintained, California Finance Director Michael Cohen explained yesterday during a luncheon at the California Chamber of Commerce. Highlights of
[...]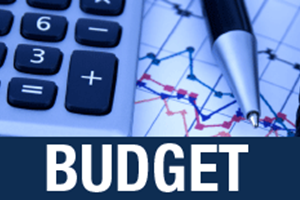 Governor Edmund G. Brown Jr. yesterday proposed the final budget of his gubernatorial career proposing to spend a record $190 billion, without raising taxes and setting aside $13 billion in a rainy-day reserve. For
[...]
The Governor's Office of Business and Economic Development (GO-Biz) has announced the first quarter application period is open for businesses interested in applying for the California Competes Tax Credit (CCTC).  Applications must be submitted
[...]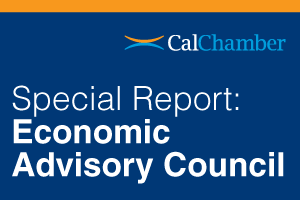 For most of the post-recession era, the California economy has been among the fastest growing of the 50 states, both in terms of job gains and growth in economic activity, according to a recent
[...]