The California Chamber of Commerce is asking legislators to approve AB 398 (E. Garcia; D-Coachella), which will extend California's cap-and-trade program and provide the least costly path to achieving the state's ambitious climate goals.
[...]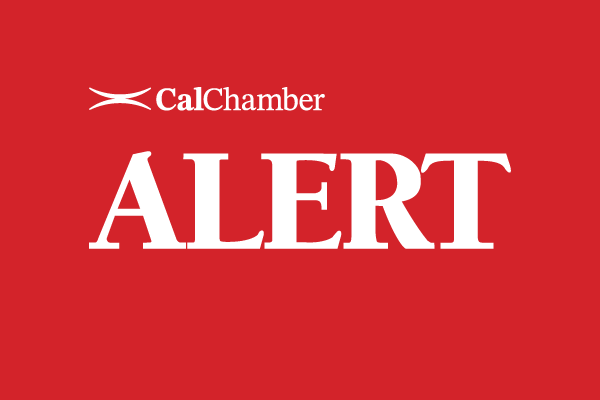 http://www.calchamberalert.com/
[...]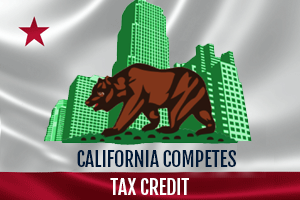 Nine California Chamber of Commerce member companies have been selected by the Governor's Office of Business and Economic Development (GO-Biz) as recipients of the California Competes Tax Credit. The California Competes Tax Credit (CCTC)
[...]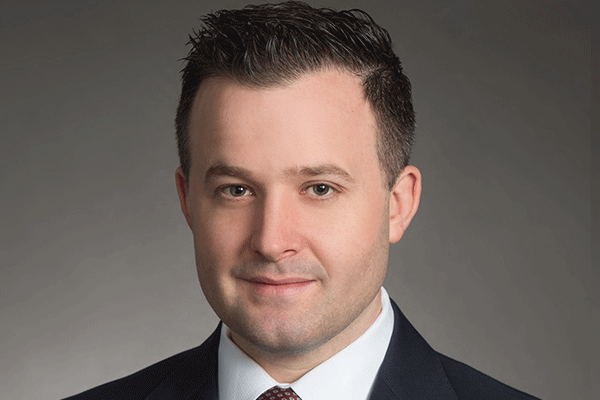 Litigation attorney Kevin McKinley has joined the California Chamber of Commerce as a policy advocate. He specializes in privacy/technology, telecommunications, economic development, and workers' compensation issues, as well as the credits, exclusions, deductions and
[...]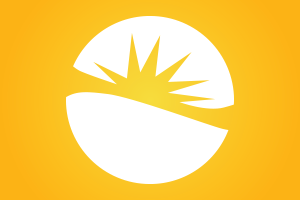 Cal/OSHA is reminding all employers to protect their outdoor workers from heat illness, especially those not accustomed to working in high heat conditions Employers need to ensure workers are drinking plenty of water and
[...]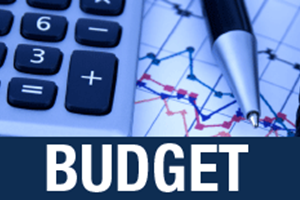 California lawmakers passed a spending plan for the coming fiscal year Thursday, meeting the state's budget approval deadline with a $183.2 billion package that raises school funding, expands a tax credit for the working
[...]
The Governor's Office of Business and Economic Development (GO-Biz) has announced a series of more than 25 workshops across California, designed to help businesses apply for the California Competes Tax Credit (CCTC). The California
[...]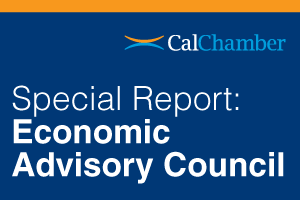 The California economy remains on track despite the uncertainty created by the disruptive political environment that has characterized the early months of the Trump administration, according to a recent report by the California Chamber
[...]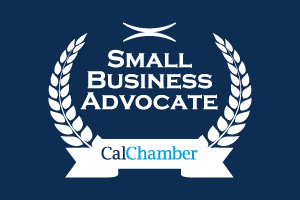 The California Chamber of Commerce recently honored business executives from Corona, Oxnard, and San Rafael today with its 2017 Small Business Advocate of the Year Award, recognizing them for outstanding advocacy on behalf of
[...]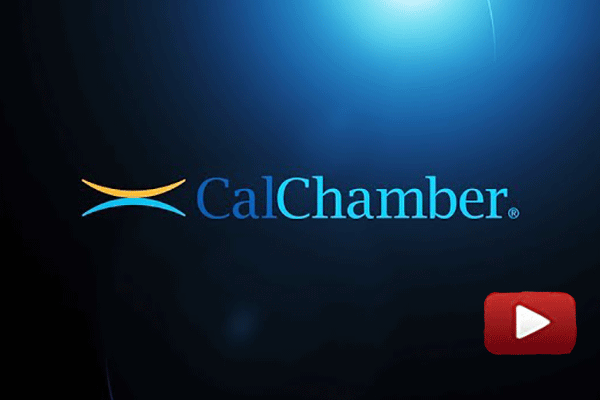 A California Chamber of Commerce video featuring 2017 Board Chair Susan Corrales-Diaz was released last week at the 92nd Annual Sacramento Host Breakfast.  The video highlights the ways CalChamber promotes a healthy business climate
[...]
California Chamber of Commerce employment law experts will discuss the trend of California cities and counties enacting ordinances relating to minimum wage, paid sick leave, criminal background checks and more at an upcoming live
[...]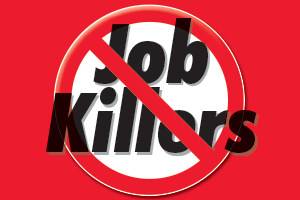 Friday was the deadline for bills to pass the house in which they were introduced. Six job killer bills subject to the first house deadline have passed to the second house. Three remaining bills
[...]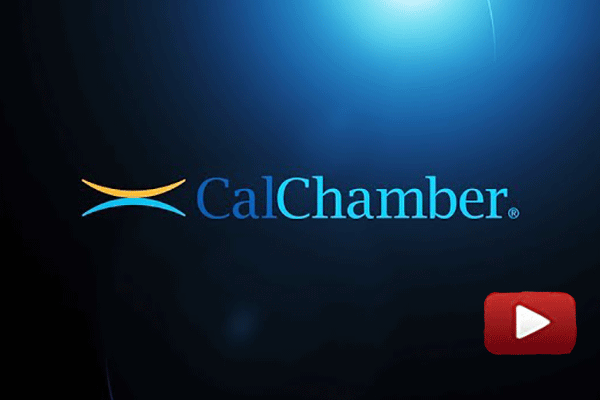 (June 1, 2017) How California Chamber of Commerce helps business entrepreneurs like 2017 Chair Susan Corrales-Diaz of Systems Integrated do well and create jobs. See more at http://www.calchamber.com/summit .
[...]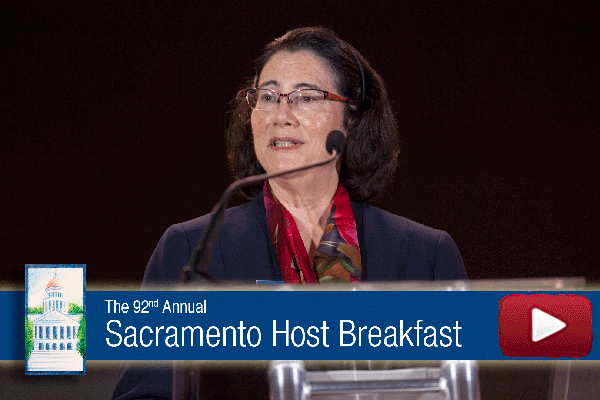 The importance of international trade, immigration reform and technology to California were the subjects of a speech given by California Chamber of Commerce Board Chair Susan Corrales-Diaz at the Sacramento Host Breakfast yesterday. The
[...]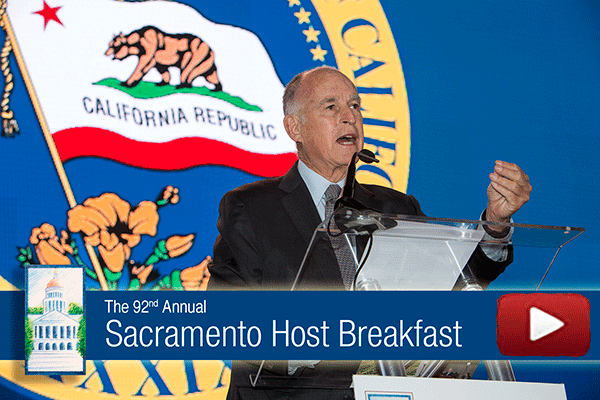 Governor Edmund G. Brown Jr. and California Chamber of Commerce Board Chair Susan Corrales-Diaz, shared their perspectives on the state's accomplishments and challenges at the 92nd Annual Sacramento Host Breakfast yesterday. The annual gathering
[...]