Help Local Businesses Affected by Wildfires and Power Shutdowns
California is rising to meet an unprecedented challenge, and the California Chamber of Commerce is stepping up to help local businesses do business in the areas affected by the wildfires and Public Safety Power Shutoffs. The CalChamber-affiliated California Foundation for Commerce & Education will accept tax-deductible donations to help assist local businesses with recovery and preparedness as they continue to respond to this historic challenge.
To Donate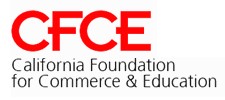 Donations to the California Foundation for Commerce & Education (CFCE) are tax deductible for both businesses and individuals.
Checks should be made payable to CFCE, a 501(c)(3) organization (Tax ID #51-0159900), Attn: Wildfire Power Shutdowns, 1215 K Street, Suite 1400, Sacramento, CA 95814.
Online Giving
Additional donation links provided by the Governor's Office of Emergency Services appear below.
Kincade Fire
Tick Fire