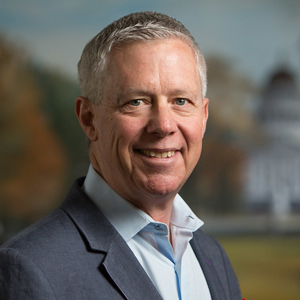 The California economy is humming. Unemployment is at historic lows, even in many parts of the state often left behind in good times.
But even this silver lining has a cloud.
Parts of the Bay Area and Southern California are beyond full employment, which means some California regions are creating more jobs than the labor force can support.
Talent-Worker Mismatch
As Robert Kleinhenz of Beacon Economics wrote, "with the state at full employment, job growth and general economic gains will largely be constrained by the availability of workers. This is good for workers who might achieve pay increases in the coming months and quarters, but it poses a challenge for firms that want to grow but cannot because they are unable to hire the necessary workers."
Nationally, half of open, available positions go unfilled because the candidates aren't available. At the same time, 40% of businesses can't take on more work because they can't fill open jobs.
We have an extraordinary mismatch between our talent needs and the pipeline of new or potential workers.
The flip side is that many of our students face a different future. Only 40% of the state's 2.2 million young adults hold an associate's degree or higher and many lack the skills needed for workforce success.
According to the Public Policy Institute of California, California needs an additional 1.1 million career-ready college graduates by 2030 to meet the needs of the economy. Unless trends are reversed, California's stature as a vibrant, global economy is at risk.
In other words, we're all in this together.
Linked Learning
Fortunately, many public leaders and groups are working to address these needs. For my part, I want to share the promise of Linked Learning—which we believe can provide a long-term pipeline of well-qualified students, as well as enabling high school and college graduates to stay in California in jobs that pay well and provide for upward mobility.
Linked Learning is based on the idea that students work harder and dream bigger if their education is relevant to them. The Linked Learning approach integrates four key elements to develop college- and career-ready graduates:
Rigorous academics prepare students to take credit-bearing, college-level courses and be university admissible, maximize articulation between high school and postsecondary programs of study, and facilitate and accelerate completion of postsecondary credentials, certificates, and degrees.
Career technical education is embedded through a sequence of classes and integrated with academic content standards, aligned with career opportunities in a variety of high-need, high-skill occupations, including opportunities for stackable certificates, credentials, or degrees, where relevant.
Work-based learning sequences reach from career awareness and exploration into postsecondary training and education, providing opportunities to apply core academic content and technical training, while developing the skills, competencies and dispositions that are critical to workplace success.
Comprehensive support services are central components of a program of study, address unique needs of individual students, and include academic and socio-emotional supports, to ensure equity of access, opportunity, and success.
Why a focus on both career and college?
First, the probability of making a living wage in today's economy without some form of postsecondary education is already low and will only diminish. Increasingly, career success depends on a postsecondary degree or credential.
Second, without an explicit goal for preparing high school students for a full range of post-graduation opportunities, we risk reverting to tracking students whom an adult may think are incapable of college.
A core component of the experience in any Linked Learning pathway is work-based learning, which allows students to apply their classroom learning in professional settings and gain real-world experience in the process. Students learn what it takes to thrive in the professional world through partnerships with local employers that offer internships, mentoring, job shadows and similar opportunities. This adds depth and meaning to students' education, as classroom learning becomes more meaningful and relevant to students when paired with opportunities to experience the subject matter firsthand.
Business Challenge
Where do we in the business community fit in?
Our challenge is to overcome a current lack of engagement by the California business community in providing workplace experiences for youth, despite a strong business case for the recruitment of young people. Talent pipeline strategies support long-term business productivity and competitiveness in an aging society. Investing in young people helps employers engage with their community and strengthen their brand. Growing your own workforce is also more cost-effective than buying the skills on the open market.
Our response to the twin challenges of a talent pipeline deficit and high school graduates underprepared for career and college is to continue our momentum to engage chambers of commerce and other local economic development organizations to promote employer engagement in work-based learning.
---
Loren Kaye is president of the California Foundation for Commerce and Education, a think tank affiliated with the California Chamber of Commerce.