U.S.-China Relations
Preliminary Deal Lays Groundwork for Further Trade Solutions
• Approximately 1.5 million U.S. jobs at risk by China trade battle.
• U.S. currently has tariffs on $550 billion of Chinese goods versus China's tariffs on $185 billion of U.S. goods.
Background
According to the U.S. State Department, China has been one of the world's fastest-growing economies over the last several years, and its efforts to reform and modernize have helped transform China into a large trading economy.
U.S.-China trade has risen rapidly over the last several decades. Total trade between the two nations increased from $4.8 billion in 1980 to $659.82 in 2018 compared to $635.96 billion in 2017. The increase is due to U.S. companies increasing imports from China in expectation of tariffs on products. U.S. exports to China fell in 2018 to approximately $120.15 billion from almost $130 billion in 2017.
China was the second fastest-growing source of total Foreign Direct Investment (FDI) stock in the United States in 2018, with a total of $60 billion of Chinese FDI in the U.S. Chinese FDI was up only slightly from the 2017 total of $58 billion due to greater security in Beijing over outbound investment flows and tougher U.S. regulatory reviews of inbound acquisitions through the Committee on Foreign Investment in the U.S. (CIFUS). The main industries receiving Chinese FDI are: software and information technology services, electronic components, industrial equipment, communications, and automotive original equipment manufacturer (OEM) and components. The United States invested $7.6 billion into China in 2018, down from $14 billion in 2017.
Hong Kong gross domestic product (GDP) per capita is comparable to other developed countries. The United States has substantial economic ties with Hong Kong. A 2018 U.S. State Department report indicates that there are more than 1,300 U.S. firms and approximately 85,000 U.S. residents in Hong Kong. Another 1 million people visited Hong Kong in 2017 from the United States. The latest available figures on U.S. direct investment in Hong Kong show investment at about $82.5 billion, making the United States one of Hong Kong's largest investors.
Trade between the United States and Hong Kong has increased over the last decade, with a growth in U.S. exports from $26.6 billion in 2010 to $37.3 billion in 2018. Total trade between the United States and Hong Kong totaled $43.58 billion in 2018, according to the U.S. Department of Commerce.
California exports to Mainland China were $16.34 billion in 2018, making it the state's third largest export destination. California exports to Hong Kong were $9.9 billion.
Regional Partnership Negotiations
China is currently finalizing negotiations for the Regional Comprehensive Economic Partnership (RCEP), a proposed free trade agreement (FTA) with 10 Association of Southeast Asian Nations (ASEAN) member states—Brunei, Burma (Myanmar), Cambodia, Indonesia, Laos, Malaysia, the Philippines, Singapore, Thailand, Vietnam—and the five states with which ASEAN has existing FTAs—Australia, China, Japan, South Korea and New Zealand.
India originally was included as a sixth ASEAN FTA state; however, the country decided to pull out of the RCEP agreement in November 2019. Now that India has removed itself from the RCEP, the agreement still includes more than 2.1 billion people. RCEP negotiations were launched in November 2012 and concluded in 2018; however, the deadline for signing the RCEP agreement has been pushed back for a second time. It now is expected to be signed in February 2020.
The RCEP would be expected to grow to more than $100 trillion by 2050, double the projected size of Trans Pacific Partnership-11 (TPP-11) economies. It would be the biggest free trade agreement in the world, but without the United States or any membership from the Americas.
Past Activity
By the end of 2018, U.S. tariffs on Chinese goods totaled approximately $250 billion, while Chinese tariffs on U.S. products totaled $110 billion. Throughout 2019, U.S. and Chinese officials engaged in trade talks with the first meeting in January resulting in a 90-day truce ending March 1, 2019, but later extended. By spring 2019, trade talks were being called "productive" and the United States and China agreed to establish "enforcement offices" to monitor enforcement of a future trade deal.
In May 2019, President Donald J. Trump increased tariffs on $200 billion worth of Chinese goods from 10% to 25%, as the two sides failed to reach a deal after 11 rounds of trade talks. China promptly responded with retaliatory countermeasures. Trade talks resumed again a month later in June 2019, but in August 2019 the United States declared China a currency manipulator. The United States and China continued to place more tariffs on each other in the following weeks, with the U.S. placing tariffs on more than $125 billion worth of Chinese imports on September 1, 2019.
In October 2019, the two sides reached a "Phase 1" trade deal and agreed on a tariff rollback in November 2019. Following renewed difficulties on either side, negotiations regressed with a threat of more tariffs on December 15 that would hit almost all remaining Chinese goods. Luckily, a "mini-trade deal" expected to calm tensions was reached on December 12 in anticipation of the December 15 deadline. The Phase 1 trade deal requires China to increase purchases of U.S. farm goods within two years, as well as enact financial services and intellectual property commitments.
Impact
Although the business community recognizes there are serious issues with China's trade policies and practices, the California Chamber of Commerce has deep concerns over the impact that increased tariffs could have on international trade and the state's economy. The tariffs may have adverse consequences and fail to consider the impact on U.S. allies and trading partners.
Raising tariffs can result in higher prices to the consumer for the specific product protected and in limited choices of products for consumers. Further, it can cause a net loss of jobs in related industries, retaliation by U.S. and California trading partners, and violates the spirit of our trade agreements. The end result is that raising tariffs can cause a trade war.
Anticipated Action
The CalChamber is hopeful that the Phase 1 trade deal will allow for China to make structural changes that will lay the groundwork for further negotiations and that both sides will begin rolling back tariffs. The CalChamber expects that in 2020 the Trump administration and its Chinese counterparts will be able to arrive at a conclusion and not continue to escalate the trade dispute between the two countries.
CalChamber Position
The CalChamber, in keeping with longstanding policy, enthusiastically supports free trade worldwide, expansion of international trade and investment, fair and equitable market access for California products abroad and elimination of disincentives that impede the international competitiveness of California business. International trade ensures that the United States may continue to gain access to world markets, resulting in an improved economy and additional employment of Americans.
Recent News
International Bills
Councils
Coalitions
Policy Contact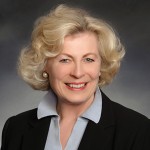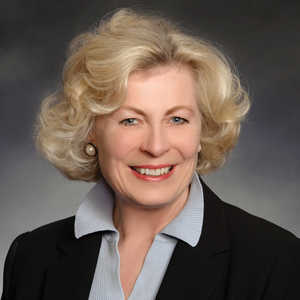 Susanne Stirling
Vice President, International Affairs