Day 3 – Trade & Investment Forum, AmCham Lunch, Panasonic & Taste of California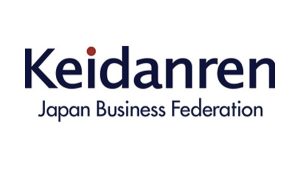 Tuesday was packed full of activities. The day started at the California Trade and Investment Forum at Keidanren. Keidanren is Japan's business federation, made up of more than 1,500 members who represent Japan's companies, industry associations, and regional economic organizations.
Before the forum began, the Lt. Governor and Dee Dee Myers had a private Memorandum of Understanding signing with Keidanren to create a California Trade and Investment Desk in Tokyo.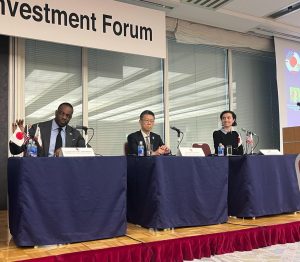 The forum's intent was to highlight the importance of economic ties between California and Japan. Representatives from Keidanren and the Japanese External Trade Organization (JETRO) were in attendance.
The California delegation along with local Japanese attendees again heard welcome remarks from the Lt. Governor and Dee Dee Myers, as well as remarks from Diana Birkett Rakow from Alaska Airlines, and Shigeru Hayakawa, Chair of Keidanren's Committee on U.S. Affairs and Chief Office of Public Affairs for Toyota.
Next, the audience heard spotlights on companies that had investment partnerships to announce with Japan, including the delegation's own MOTE and First Element Fuel. We also heard from several other members of the delegation who are interested in expanding into Japan.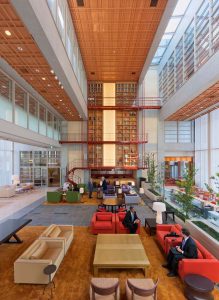 This was followed by an investor and business outlook. The keynote was given by delegation member Joe Cappello, CEO of Iwatani. Next came a panel discussion featuring California and Japanese government representatives explaining why foreign investment matters.
The Trade and Investment Forum wrapped up and it was time to head to the Tokyo American Club for a luncheon with the American Chamber of Commerce in Japan (ACCJ).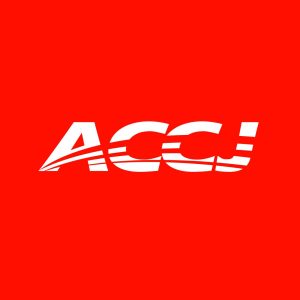 The Tokyo American Club was first founded in 1928 and is a hub of international exchange in the city. The AmCham Japan naturally has a partnership with the club. AmCham Japan ACCJ was established in 1948 to further develop commerce between the U.S. and Japan, with more than 3,000 members from 600 companies, 40 countries, and three offices in Japan. AmCham Japan displays its commitment to improve the international business environment in Japan.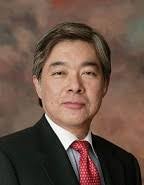 At the AmCham Japan Luncheon the group again mingled with their Japanese counterparts and then was welcomed by ACCJ's Hannah Perry of AIG Japan Holdings, and heard remarks from Om Prakash, President of AmCham Japan; the Lt. Governor; and Glen S. Fukushima, a member of the California delegation who was ACCJ President from 1998–1999 and a longtime member of the AmCham Board.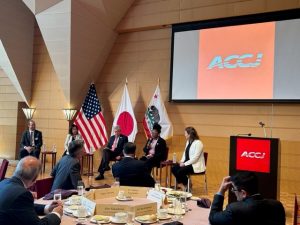 This was followed by a panel discussion moderated by ACCJ's Ian Burkheimer of World Kinect Energy Services and including some members of the CalChamber Board of Directors: Margaret Wong, President and CEO of McWong International; and Sandra Floyd, President and CEO of OUTSOURCE Consulting together; along with ACCJ member Rebecca Green, Partner, Asia-Pacific Technology Sector Lead at ERM and Vice Chair of the ACCJ Women in Business committee; and Glen S. Fukushima, former ACCJ President and former U.S. Deputy Trade Representative.
Margaret Wong, President/CEO – McWong International, Inc. – Energy Resources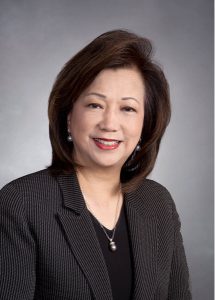 McWong is one of the leading IOT and Smart Lighting manufacturers in the United States with more than 35 years of history and headquarters in Sacramento, California. McWong has been a key U.S. lighting power supply components supplier to major OEM companies, as well as energy-efficient companies for commercial and industrial applications. McWong recently has been awarded eight major industry awards for its focus on "Clean and Efficient Energy" and "Networking Lighting" innovations. McWong involves global supply chains from China, Vietnam, Mexico, Korea and Japan. McWong's current innovative projects involve UVC/LED lighting to provide indoor air treatment solutions; LED/Sensors/Bluetooth technology to provide organic farming solutions. McWong believes network IOT lighting is the future for clean energy and efficiency.
Sandra Floyd, President/CEO – OUTSOURCE Consulting Services, Inc.  – CA/Japan Workforce Management Solutions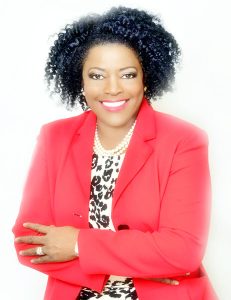 OCSI partners with government agencies and Fortune 500 companies to provide best-in-class human workforce management solutions. OUTSOURCE delivers quality and is committed to exceptional performances from their personnel with expertise supporting cyber security, mass rail transportation, and nuclear energy projects. OUTSOURCE works closely with federal, state, and local government agencies and large prime contractors to enhance service delivery, increase efficiency, and enhance the quality of public service contracts. OCSI.co is working specifically with Hitachi Rail, STS headquartered in Japan. OCSI.co recently signed a local California project-specific agreement with Hitachi Rail to provide talent on a 9-year Computer Based Train Control upgrade project (CBTC).
Our thanks to Hannah Perry, Vice Chair of the ACCJ Sustainability Committee, Ian Burkheimer Co-Chair of the ACCJ Energy Committee, together with Ayako Nakano and Joey Vetter of the AmCham.
After the AmCham luncheon, the group headed to a site visit at Panasonic where we were greeted by employees waving U.S. and Japanese flags.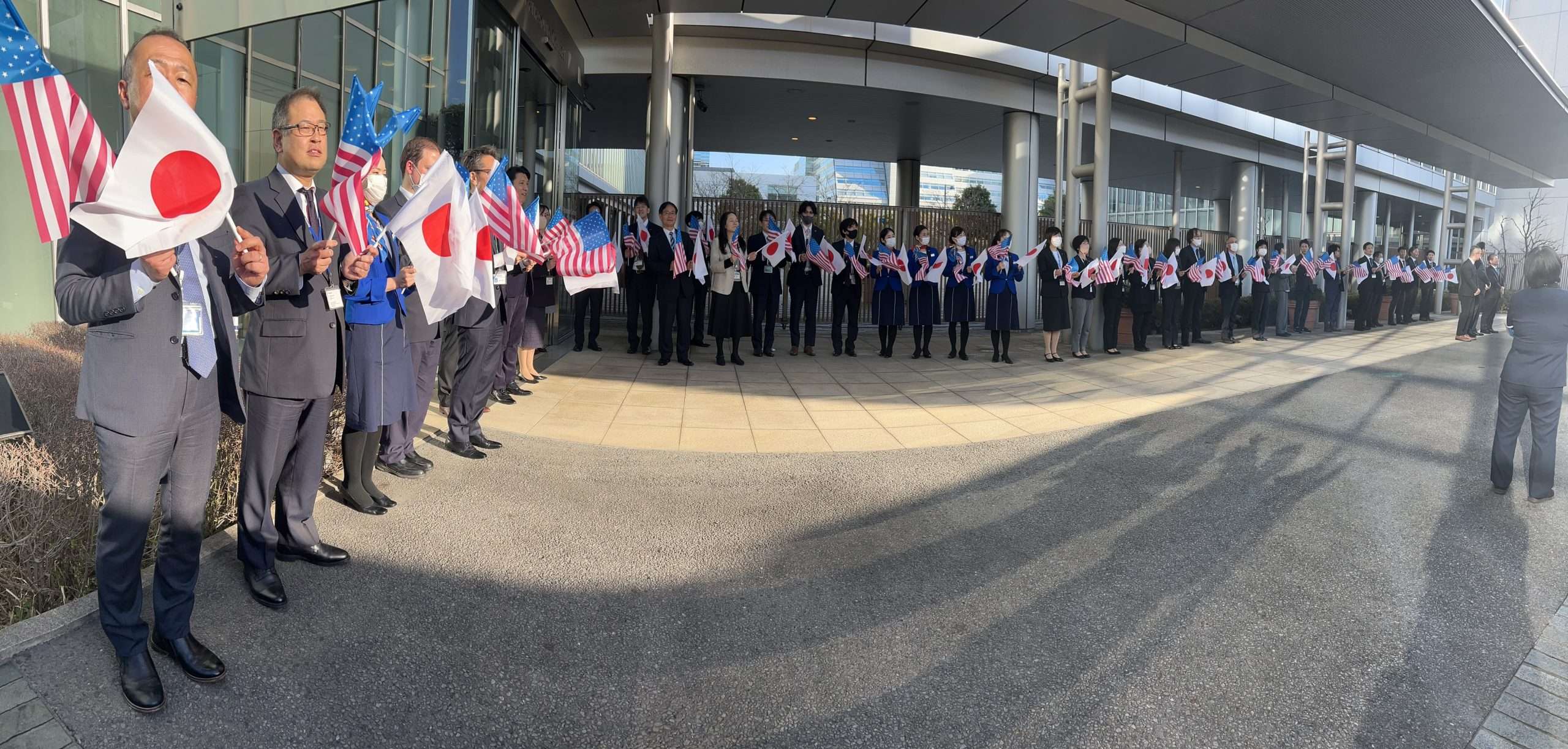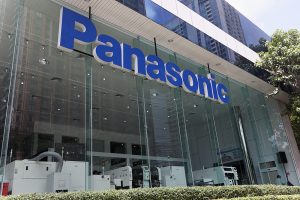 At Panasonic, the delegation was met by the CEO of the company who personally welcomed the delegation. From there the delegates were split into two groups and took turns touring various portions of the campus while learning about the company's green impact and innovation initiatives. We toured the Panasonic Center, which included a video presentation on Panasonic's green impact; the Future District, which is not yet open to the public, and features Panasonic's latest technological solutions; and an overview of the Fujisawa Smart City.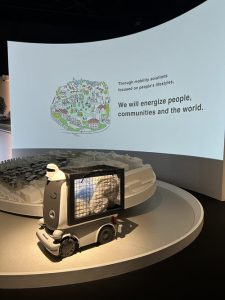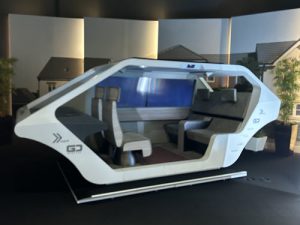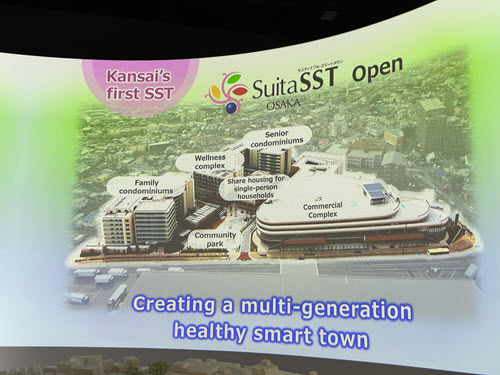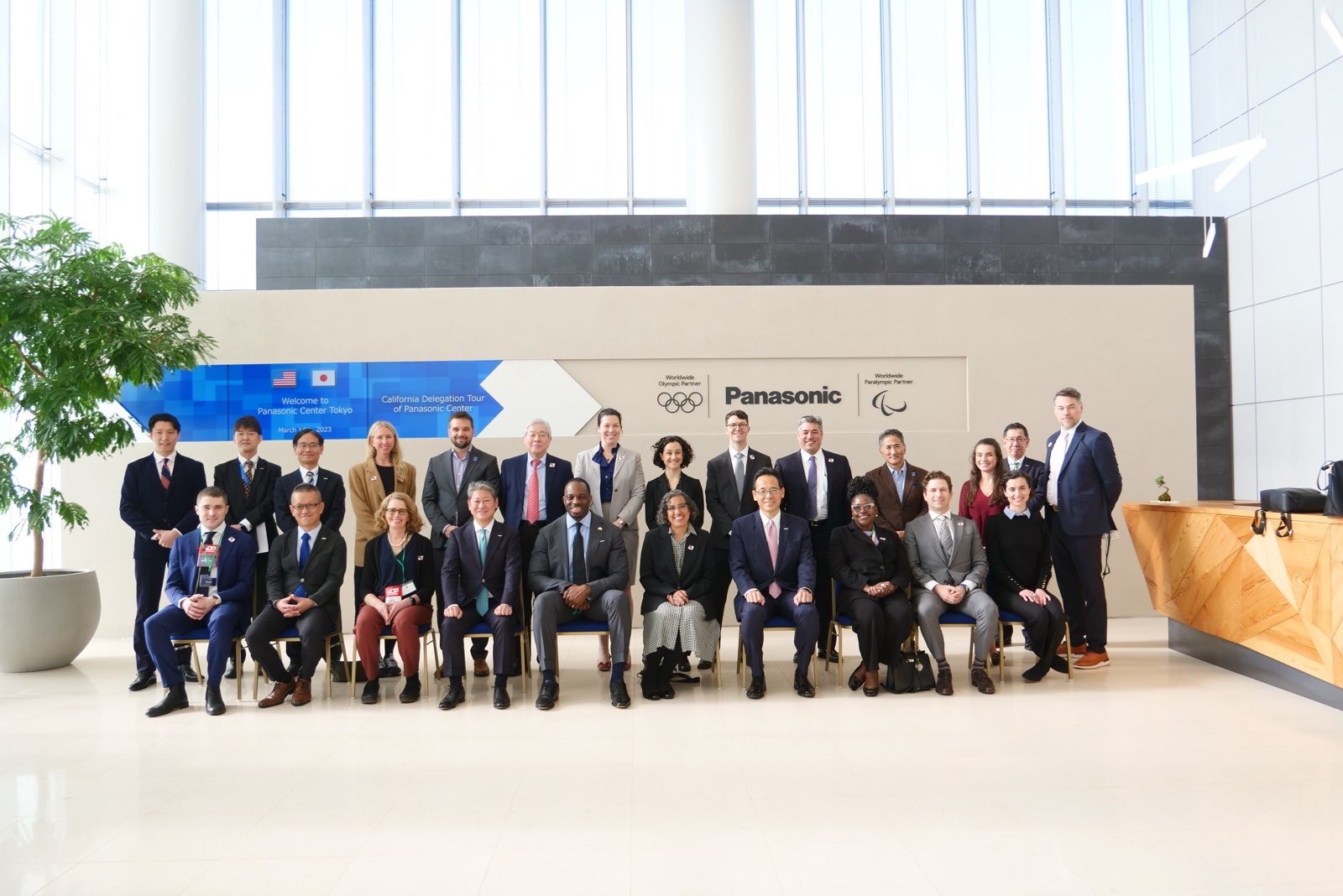 After a long day of events; the delegation returned to The Okura for a couple hours of downtime before the evening Taste of California Reception hosted by Visit California.
The Taste of California Reception was an exciting representation of all that California has to offer. Representatives from California's tourism, agriculture, and wine industries showcased California's diverse destinations and products.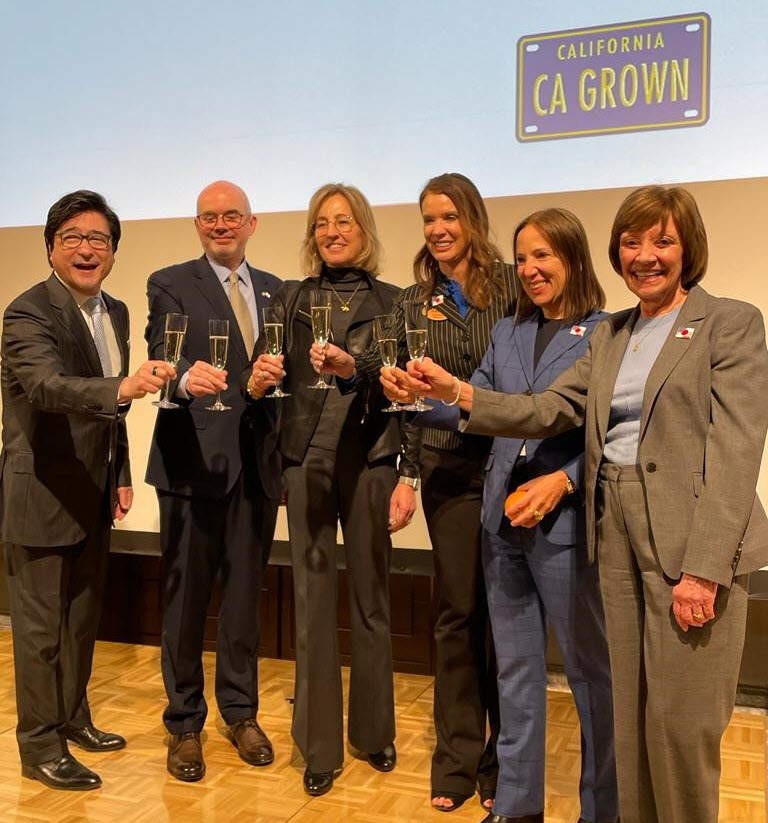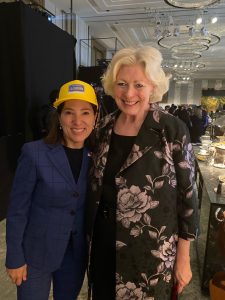 The California delegation was joined by other local Japanese attendees and heard remarks from the Lt. Governor, Dee Dee Myers, Visit California's Caroline Beteta, Secretary Karen Ross of the Department of Food and Agriculture, and the U.S. Embassy's Deputy Chief of Mission.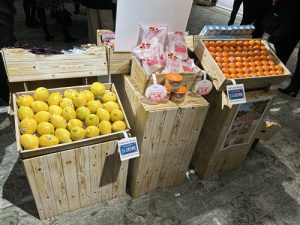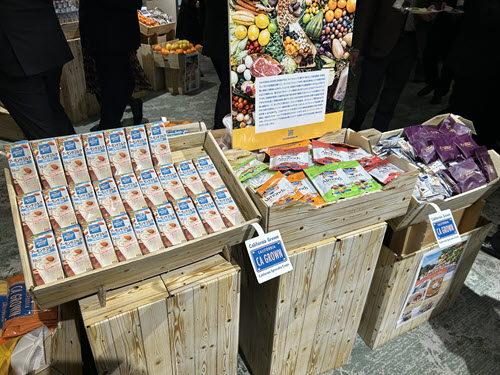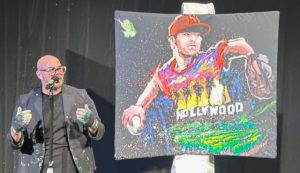 The crowd witnessed live painting from California artist David Garibaldi and was graced by the presence of a Japanese celebrity who emcee'd the event.